KengTung Myanmar - Discover Myanmar Tribes
Kyaing Tong (pronounced Chyaing Tong and sometimes spelled KengTung) is located in the east of Myanmar's Shan State. Kyaing Tong is known for its unique landscape and ethnic tribes. Some of the most famous hill tribes of Myanmar live in the area of Kyaing Tong. Many people choose not to put Kyaing Tong on their Myanmar itinerary, however, this area is really unique and in our opinion, it is one of the hidden gems of Myanmar.
This post may contain affiliate links, which means we earn a small commission if you purchase from them (no extra costs to you!). For details check our disclaimer.
What Are the Top Attractions of Kyaing Tong, Myanmar
Visit The Hill Tribes of Myanmar
We arrived here especially to visit the local villages which for most tourists is the highlight of their visit here. The hill tribes of Kyaing Tong are extraordinary since many of them still maintain their cultural heritage and old age customs. Some the hill tribes that live in the area are the Akhu tribe whose women are famous for smoking long bamboo pipes, the Ann tribe whose women paint their teeth black, the Akha tribe whose women garments and headdresses are really colorful and unique and the Palaung tribe where you'll see the eldest women wearing their black and red traditional attire fastened with huge silver belts. Most of the tribes in the area hold on to some traditions of their animist beliefs though some of them were converted by Christian missionaries. Most of the villages in the area of Kyaing Tong are very poor, without any electricity or running water. The tourism industry provides them with the opportunity to earn some money in order to improve their conditions and the local guides are doing their best to help them.
Get monthly updatesincluding exclusive access to our google maps which feature all of our favorite attractions in numerous cities all over the world.
I want to subscribe to your NEWSLETTER!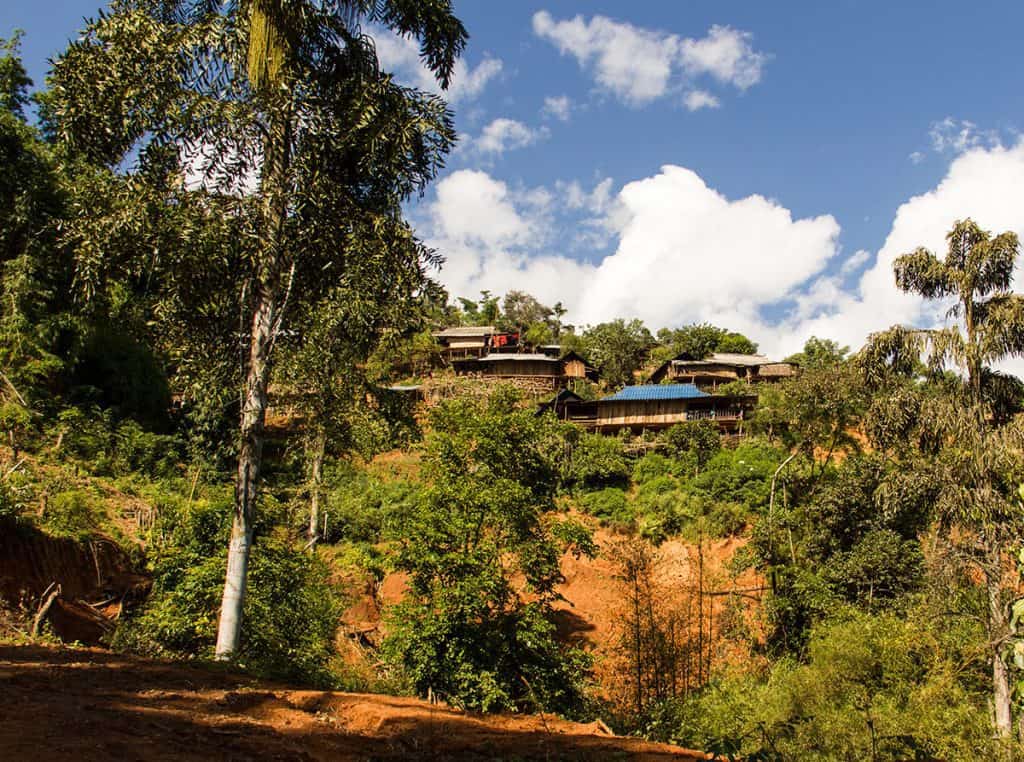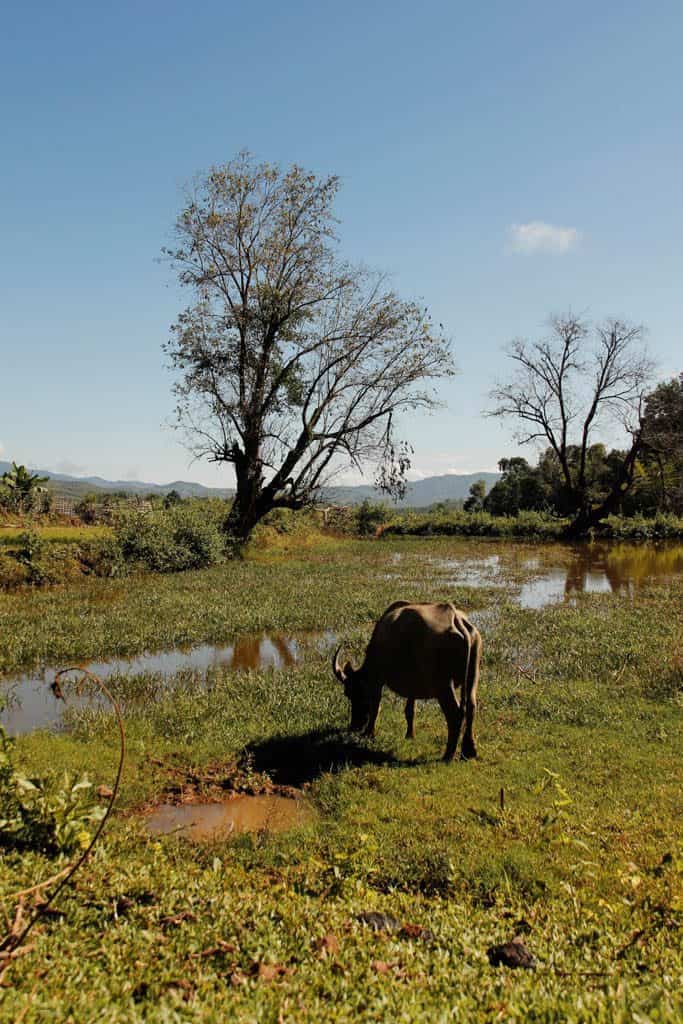 Our day began with a hike through the mountains on our way to visit some of the local tribes of the area. Climbing the relatively steep hills, and looking around we could see the yellowish rice fields that had already been harvested and some typical scenery of this hilly area. Please consider the fact that tourism has already started to put its mark on these ethnic tribes. There are small "stores" on the way to some of the villages that sell the local hand-made artifacts such as wallets, jewelry etc. Our guide warned us in advance that while entering the village we will be accompanied by groups of women who shall literally shove their hand-made artifacts in our face and beg us to buy one or a dozen of their bead necklaces, pipes or bags. He asked us to wait before buying any items from one of the women because once we buy an item, the other ten women would try their luck and not in a very polite manner. This is a serious problem that the guides are well aware of. They are constantly asking the women to wait with their aggressive and unpleasant selling technique till the end of the visit but the women usually fail to understand.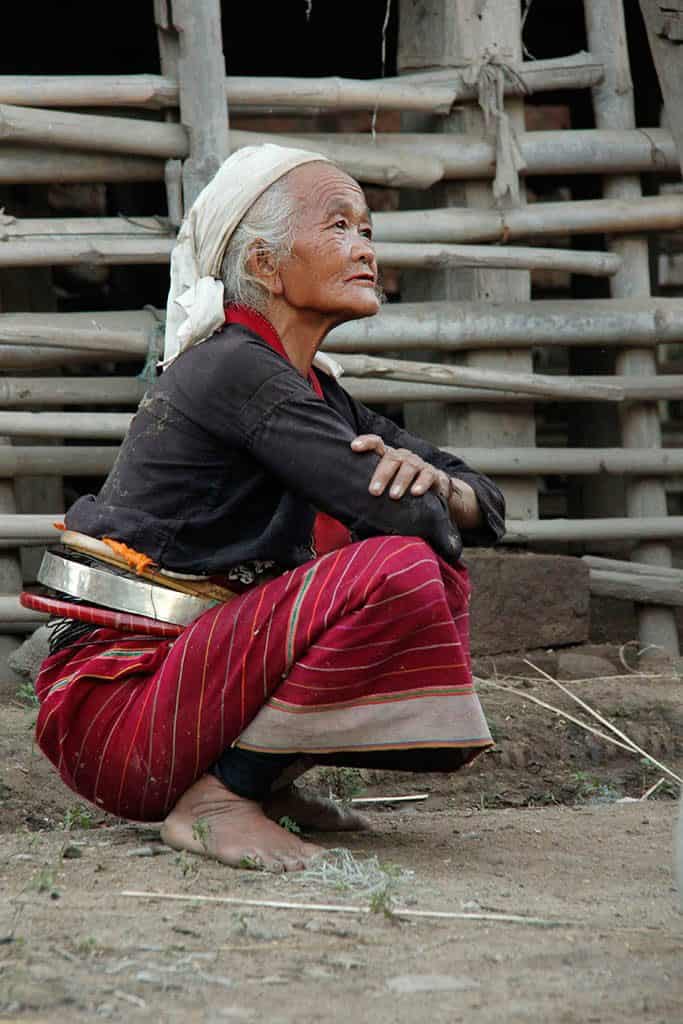 One of the highlights of our visits in Keng Tung area was to be invited to two of the local houses and there we could learn about their daily lives in a more relaxed atmosphere and take some pictures (with better light conditions and without things being shoved in our faces). At the end of the visit we bought a few items from 3-4 women and everyone was happy. We had such a lovely time with our hostess and it was such a special experience to drink tea, nosh on peanuts and the sweetest papaya we'd ever eaten and have a laugh with this local family whose life is so different than ours. A good idea is to bring with you some small gifts for the local women and children (not candy that will cause teeth damage) such as crayons, stickers, hair pins or any kind of toys. To our surprise, the hit of our "goody bag" was the most simple plastic spring toy and the blow ball pipe which was a huge success among the women and the kids alike (once we showed them how to use it, the entire village heard the cheers of joy). You can also collect the toiletries from your hotel and give them to the women. They will gladly accept it with a smile. On our way back we stopped at one of the lookouts overlooking the amazing landscape and enjoyed a typical picnic in the open air with snacks we bought earlier in the local market.
Visit the colorful Kyaing Tong/KengTung Market
Another attraction in the area is the local market which is considered to be one of the best in Myanmar, and rightly so. In our opinion the best markets can be found in Mandalay but this one is also huge, authentic and has its own special charm. While strolling around the endless colorful stands, tasting unfamiliar fruits and veggies, trying to chat with the locals and snapping pictures at the same time, we also met many monks who came to buy fresh produce. Try and come here before your hike to the local hill tribes and buy some snacks so you could enjoy a picnic in the beautiful scenery of the mountains while hiking to the tribes. We can recommend the sticky rice wrapped in a banana leaf which was delicious.
Taste the Local Rice Wine of KengTung
Another thing to do is Kyaing Tong is to visit a local rice wine factory. Our guide took us to a small family-owned local "factory" which was nestled amidst small natural woods of bamboo. After playing around with the kids we had a taste of the homemade rice wine. You'd better prepare yourself – it is really STRONG!
Getting to Kyaing Tong/KengTung
The area of Kyaing Tong or Keng Tung has only started welcoming tourists in recent years and the most convenient way to get to Kyaing Tong is by taking a domestic flight. You might need to obtain a special permit, especially if you arrive by car, so check this link for updated permit inquiries for Kyaing Tong.
What to Expect in Kyaing Tong/KengTung
At the time of our visit, the conditions in the area of Kyaing Tong were very simple. There weren't many hotels or places to eat other than the local small restaurants, which for us meant very spicy food. We did manage to find a great coffee shop here (just check the recommendations in TripAdvisor – all five of them). More hotels and restaurants have been opened recently but the area is still off the beaten track and quite far from the regular points of interests in Myanmar, so only come here if you are keen on meeting the local hill tribes of Myanmar and if you are looking for an authentic Myanmar experience.
The Kyaing Tong area is very special, particularly for travelers who love culture and photography. It is a bit secluded and less touristic than other parts of Myanmar and therefore, it is not on everyone's bucket list. We hardly met any tourists here and we certainly learned a lot about the people of this area. We also happened to stumble upon a local festival and had a chance to fly candle-lit sky lanterns. If you couldn't figure it out by now, we loved our time in Kyaing Tong area. You can read more about our adventures in our Kyaing Tong travel story (and also learn about a great place to eat in Kyaing Tong).
Enjoyed this post? Then go on and share it with friends
Discover culture around the world - tribes, markets and more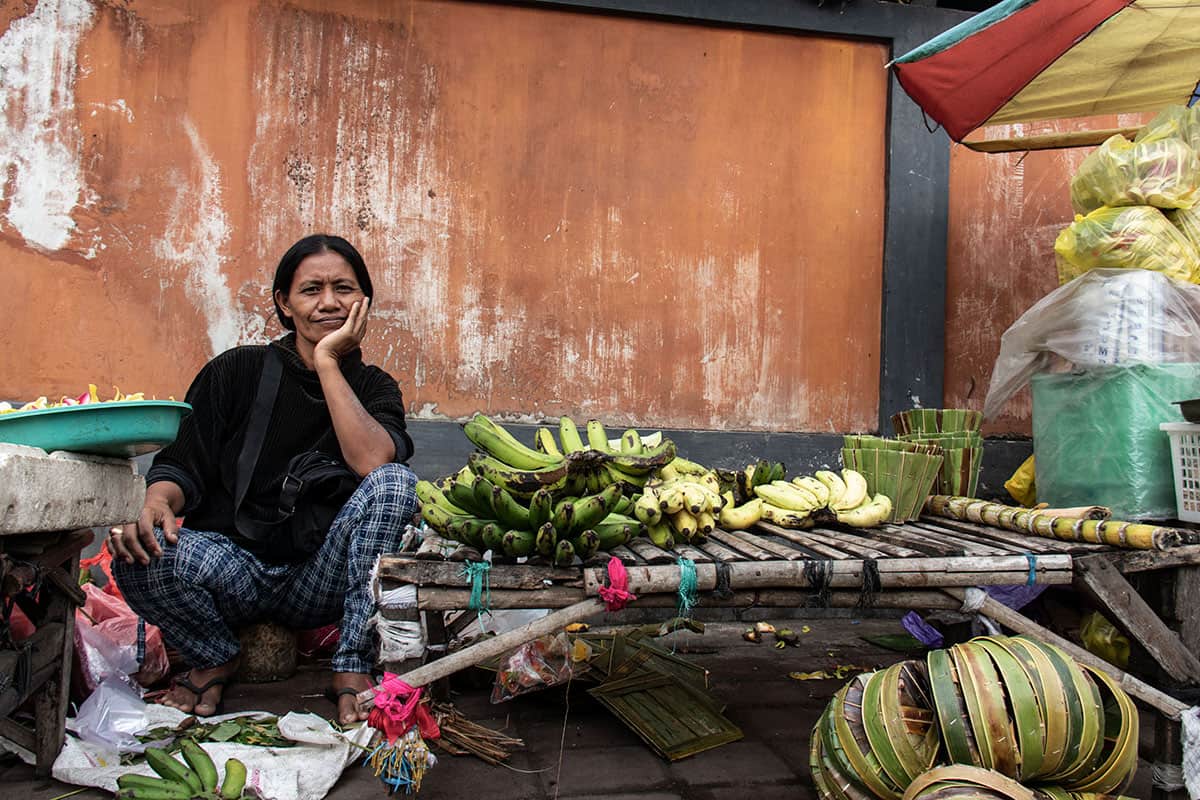 If you are looking to discover the secrept spots of Bali without groups of tourists around, read all about Sidemen in East Bali.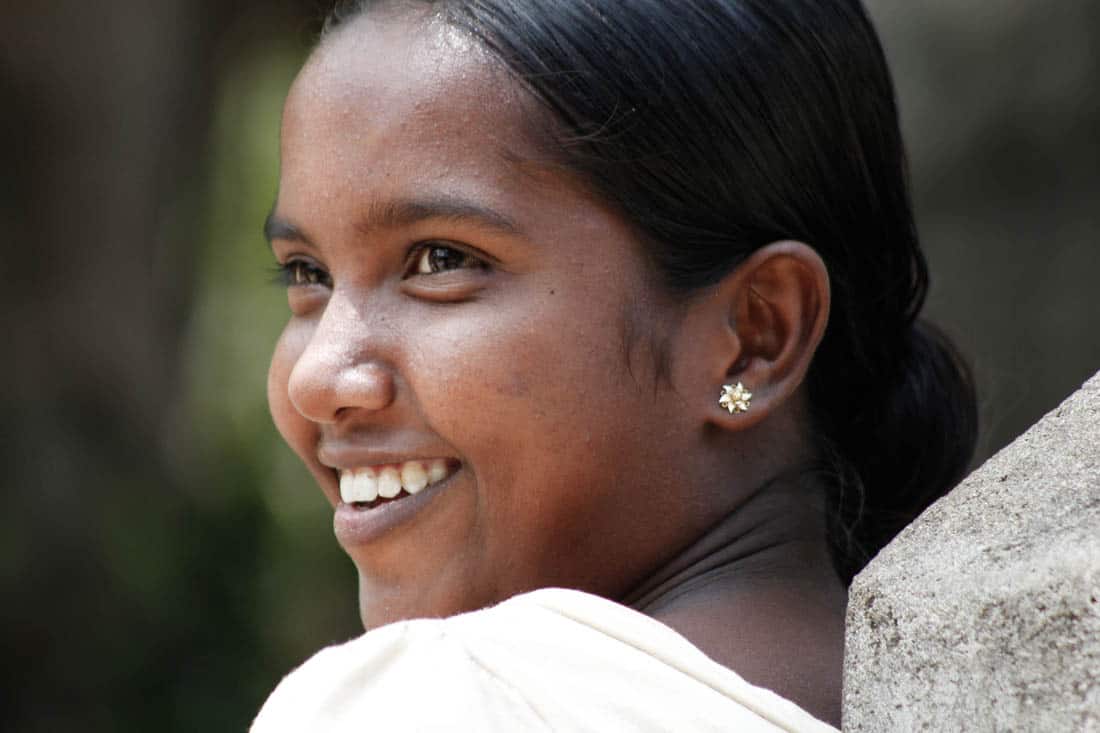 From the temples and animals to the views and the kind people, photography to inspire your next vacation.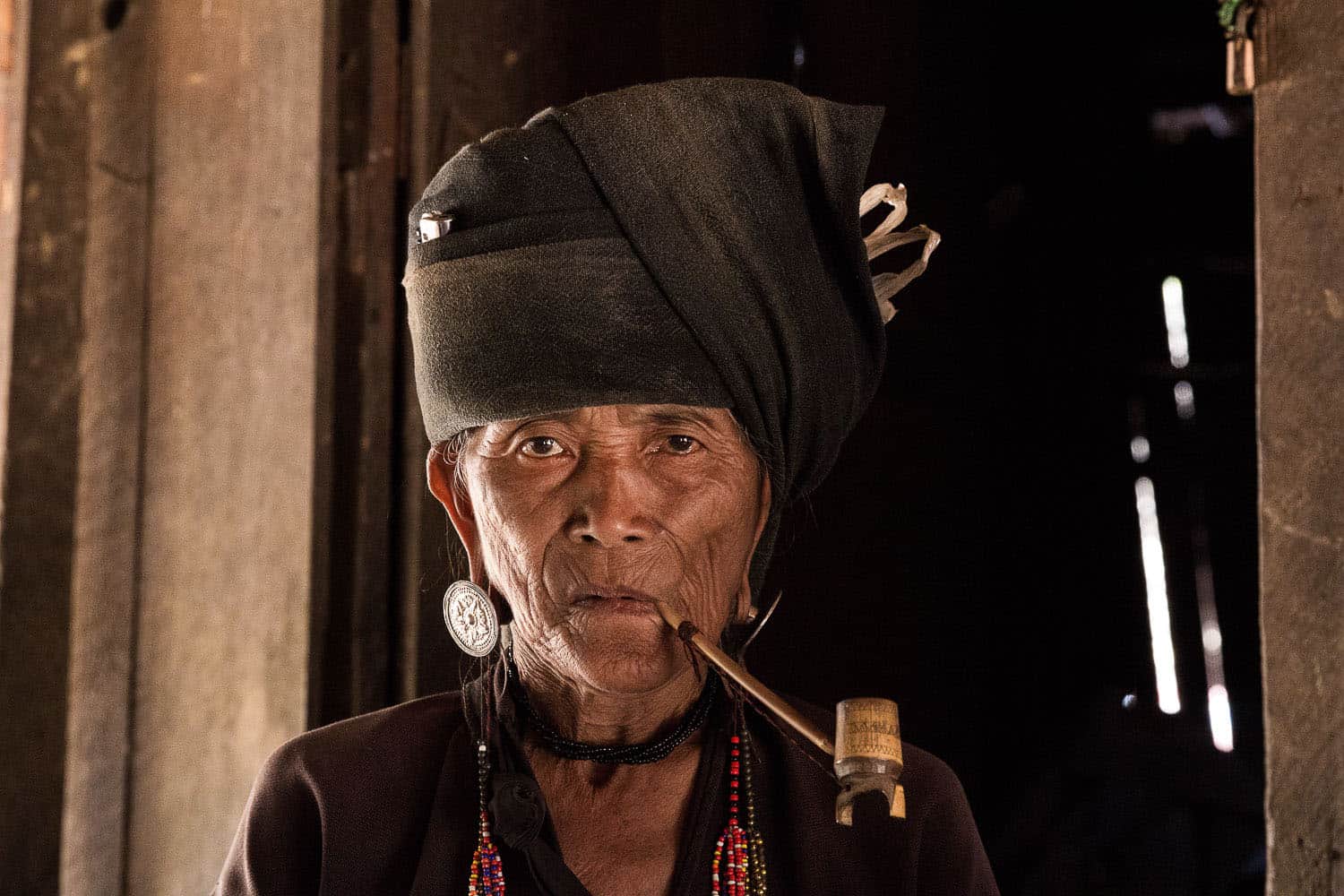 From small artisan workshops to the local hill tribes, if you love culture and photography you'll love our post!