Dreamy Bali Rice Fields that Will Take Your Breath Away
Balinese dreams are made of strolling down gorgeous beaches, tasting flavourful food, watching the colourful and fascinating ceremonies, hearing the roaring cry of waterfalls, gazing over breathtaking landscapes and above all, admiring mesmerising views of some of the best rice fields in Asia. Bali's rice fields will steal your heart away and no matter how many you've already seen, there's no such thing as an overdose of rice terraces.
What Is So Special about Balinese Rice fields?
Rice Fields in Bali: History, Culture and UNESCO World Heritage Site
Rice is a staple food in Bali and it has strong ties to the Balinese culture. The cycle of rice growth pretty much sets the tone for much of the traditional Balinese life. The Balinese community views rice as a gift from God and a symbol of life. For thousands of years, the Balinese people have been growing rice and cultivating the beautiful rice terraces of Bali where three kinds of rice are grown: white rice, black rice and red rice. The white rice is the most common one while the red rice is much rarer and more expensive.
There are many gorgeous rice fields all over Asia but what makes the Balinese rice terraces so unique is the Subak irrigation system which even made it to the UNESCO world heritage sites list. The Subak system is a manifestation of the Tri Hita Karana philosophy that is part of the Balinese culture. Tri Hita Karana consists of three principals:
Harmony with nature or the environment
This philosophy is intertwined in almost every aspect of everyday life in Bali from Balinese architecture and daily offerings and rituals to the subak water system. The fertile soil of Bali combined with the humid tropical climate is a match made in heaven for agricultural crops. All of these crops are watered with the help of the subak system which combines spiritual, natural and social elements. The members of the subak manage the water supply for the farming community to provide enough water for rice and other crops for the Balinese community's welfare. It is, in fact, one of the most effective methods in the world for managing rice crops. The subak system consists of canals and weirs through which the water from natural springs flows through Bali's Water Temples and from there to the rice fields. Due to the social-democratic aspect of the subak system between 50 to 400 representatives of different Balinese communities jointly help to manage the water flow in Bali. They are working together for the good of the community instead of thinking of the individual farmer. Therefore, despite the uneven terrain and distance from the source of water, all of Bali's rice fields can get their equal shares of water. This ancient system has helped shape Bali's landscape for over a thousand years and thanks to it, wherever you'll go, you will see beautiful agricultural crops all over the island. Even nowadays, most of the agricultural lands are still farmed in a sustainable way by local communities with the help of the subak system. For more information about the subak irrigation system.
Best Rice Terraces in Bali
While planning our itinerary, we knew we wanted to see some of the best rice fields in Bali, however, at some point, we thought we might get an overdose of the luscious green paddies. Guess what? We were wrong! Every rice fields we explored, had a unique aspect, they were all gorgeous in their own way. To help you plan your trip, here are the most beautiful rice paddies in Bali, with everything you need to know to help you plan your visit.
Bali Rice Fields #1 Tegalalang
First on our list, Tegalalang rice terraces, with their picture-perfect views, it's no wonder they are probably the most tagged rice paddies on Instagram. Another factor that contributes greatly to their popularity is their close proximity to Ubud.
Why Should You Visit Tegalalang Rice Terraces
These terraces are truly remarkable and are still maintained with the help of the ancient subak system. Situated in the middle of a small valley and surrounded by lush vegetation, the view of Tegalalang in the early morning hours will surely take your breath away. These were the first rice paddies we visited in Bali, and you could hear our oohs and aahs from afar. Climbing up and down the terraces, wandering around the narrow paths, looking up at the gorgeous coconut and banana trees, it was a great introduction to the breath-taking views of the island of the Gods. The unique terrain here offers plenty of opportunities to take gorgeous photos and the luscious vegetation enhances the beauty of the rice terraces. We are not fond of selfies and swings but if you are, this is one of the best places to get your picture taken swinging above the rice fields or posing with "Love Bali" signs. Tegalalang should definitely be on your Bali rice fields bucket list, however, as gorgeous as these paddies are, they are probably the most touristy rice terraces on the island. Other than mesmerizing views, you will also encounter many other tourists, at least one drone, a few bloggers in colourful flowy dresses posing amongst the rice paddies and locals who will try to sell you corny souvenirs or ask for donations. As always there are pros and cons in these kinds of places so decide for yourself whether to visit Tegalalang or skip it. We think you should definitely visit it if you have the time since they are unique in their structure and quite small, they are truly magnificent and located so close to Ubud.
How to get to Tegalalang? Located just north of Ubud in central Bali, by car or motorcycle it will take you about half an hour to get there. From Kuta, it will take you about an hour and a half.
Good to Know: Due to their popularity, Tegalalang rice terraces can get very crowded, so come as early as you can. However, take into account that the swings are opened a bit later.
Estimated time of visit: Tegalalang is quite small but depending on how many pictures you are going to take, it can take you anywhere between 45 minutes to 2 hours.
Bali Rice Fields #2 Jatiluwih
The next rice paddies are located halfway between Ubud and Munduk, so you can stop here on your way to Munduk. Jatiluwih rice terraces are very different than the ones in Tegalalang but they are similar in the fact both of them are great examples for the subak irrigation system.
Why Should You Visit Jatiluwih Rice Terraces
'Jati' means real or true while 'Luwih' means beautiful or good and these rice terraces are simply stunning. Moreover, they are the opposite of Tegalalang in terms of size, they are huge! Jatiluwih rice terraces are located 700 meters above sea level in the Penebel district of the Tabanan regency, at the foot of Mount Batukaru. There are 4 marked routes you can choose from, and you can explore them on foot or by bicycle.


Red Route: 1.5 kilometres, by foot it will take you approximately 1.5 hours by foot.


Purple Route: 1.7 kilometres, can take you 1-2 hours by foot.


Blue Route: Just under 4 kilometres, can take you 2-3 hours by foot.
Green Route: 5.5 kilometres, can take you 4-5 hours by foot.
For cyclists, you can either take a cycling tour or rent a bike and do it by yourselves, the recommended cycling routes are the blue and green routes. Note that the terrain can be challenging, so it's not suited for beginners.
We arrived here in the morning and had the place (almost) to ourselves. Just us and the farmers who were working in the fields. We took the red route and really enjoyed the silence and tranquillity after the crowds in Tegalalang. After admiring the rice fields from the lookout point, just near the car park, we followed the red route through the rice fields, passing the occasional farmer, or cows that were resting in the shaded shacks along the way. At some point, we got to a paved route from which we could take gorgeous pictures of the magnificent rice terraces and the dramatic views of Mount Batukaru from afar. After getting lost in the sea of greens for a while, we had some delicious iced coffee at the restaurant near the parking lot.
How to get to Jatiluwih? Located at the heart of the Tabanan Regency, it will take you about an hour and a half to get there from Ubud or Kuta by car and just over an hour to get there from Munduk. You can either hire a driver or take a motorcycle and do it yourself. Another option is to take a tour from all the major towns in Bali and there are even cycling tours.
Good to Know: Although Jatiluwih rice terraces are not as touristy as Tegalalang yet (the restaurants and the marked routes suggest they will soon become one of the most touristy rice fields in Bali), tour companies have started to visit them on a regular basis, so an early visit is always recommended. Nevertheless, you shouldn't worry too much since due to their vast size, even in midday you will probably still be able to find some peace and quiet.
Estimated time of visit: Depending on the route, it can take you anywhere from an hour to 5 hours, but don't skip the restaurant just above the parking lot. Spoil yourself with a cold drink or a snack while looking over some of the best views in Bali.
Bali Rice Fields #3 Munduk
Munduk is well known amongst travellers for the never-ending waterfall hikes you can do in the area, however, this highland region is home to some of the most beautiful rice fields in Bali, especially in the areas of Gobleg and Gesing.
Why Should You Visit Munduk Rice Fields
We visited Munduk rice fields during harvest time, so we didn't get to see them in their full glory, nevertheless, these quickly became some of our favourite ones, because here we got to deepen our knowledge about the life cycle of rice. Our hotel was located in the middle of a rice field. And as mentioned before, since it was harvest season, stepping out of our ecological cabin, we were engulfed by a seductive, kind of nutty smell. Who knew ripe rice has such a delicious scent! What's so great about this area is that trekking through the region, you will not only see the rice fields but also many other agricultural crops and the people around here are just so friendly, we had a hard time saying goodbye (learn more in our ultimate Munduk guide)
How to get to Munduk? Located at the Banjar District in Buleleng regency, in northern Bali, You can catch a bus or shuttle from Denpasar (3.5 hours) and from Ubud (2 hours). You can hire a driver from Ubud or Kuta (2.5 hours).
Good to Know: There are many points of interest in Munduk area, so our suggestion is to spend a few nights in the area. You can find many rice fields all over the area, and unlike some of the other rice fields, there are no fees or donations needed here.
Estimated time of visit: it's hard to say, but we strongly suggest hiking in the area of Gobleg and Gesing through the rice fields as well as the agricultural land so at least half a day is needed.
Bali Rice Fields #4 Sidemen Valley
If there is one place we keep raving about, it's Sidemen Valley in East Bali. You don't need to hike far to see the rice fields of Sidemen, they are all around you. Wherever you look, you'll see various shades of greens as far as the eye can see, and the majestic Mount Agung towering above.
Why Should You Visit Sidemen Valley's Rice Fields
Sidemen Valley is one of Bali's hidden gems, driving or walking through the local villages, you feel as if time stood still, there's a feeling of authenticity in the air that is sometimes hard to find in Bali. But we're here for the rice fields, so where should you go? Well, you'll find gorgeous rice fields all around you, you just need to start hiking through the gorgeous hues of greens. There are several hiking trails that lead to different parts of the valley, through rice paddies, coffee and cocoa plantations, streams and local houses. It is easy to get lost here so we recommend hiring a guide if you want to track these trails. There is also a 6-hour trail that will take you from Sidemen to Padang Bai, for which you'll definitely need a guide. The great thing about Sidemen is that you don't actually need to hike far to soak in the stunning views so you can easily just walk along the routes and paths of the village and have a pleasant time.
How to get to Sidemen? Located in the Karangasem regency in East Bali, it will take you about 1-1.5 hours to get here from Kuta or Ubud. You can hire a driver or a motorcycle or take a tour.
Good to Know: Sidemen is probably our favourite village in Bali to relax and immerse ourselves in nature and the simple life. It is also a great stepping stone to explore East Bali, so do yourself a favour and stay here at least a couple of nights. Then you will also be able to explore the authentic markets and the local weaving plants that are famous for their beautiful intricate patterns made with the ikat weaving technique. Here are some more reasons you will surely fall in love with Sidemen.
Location: Jalan Sidemen – Sangkan Gunung, Sangkan Gunung, Sangkan Gn., Sidemen, Kabupaten Karangasem, Bali 80864, Indonesia
Estimated time of visit: anywhere from 2 hours to 2 days.
Bali Rice Fields #5 Kastala/Tenganan
Located in the middle between Kastala and Tenganan ancient village, in East Bali, we've found our favourite rice fields in Bali. To view these gorgeous terraces you'll need to put in the effort, but the reward will take your breath away.
Why should you visit Kastala/Tenganan Rice Fields
Due to their remote location between Kastala and Tenganan, you will not encounter many tourists, especially early in the morning. Tourists who want to see these terraces need to hike the 2 to 3-hour route between these two villages. We started our morning in Tenganan ancient village and learned about this unique village where the Bali Aga people live, then we started the hike through the tropical garden and up the slopes of the mountain. The tropical garden is actually a tropical forest with lush vegetation, banyan trees and fruit trees covered by vines which reminded us of the Tarzan stories our dad used to tell us many years ago. We just had so much fun making our way through the jungle, listening to the birds and having a peek at the backyards of the local houses. Then after climbing for a while, we followed the narrow path and all of a sudden, the most amazing view unfolded before our eyes, welcome to Tenganan rice fields! Initially, while planning our itinerary, we were afraid we'd be sick of rice paddies at some point but here we learned there's no such thing as an overdose of rice paddies! We sat at the little warung overlooking this piece of heaven, watching the occasional farmer pass through the fields, or a local girl carrying a basket on her head. It was a great opportunity to fly our drone, and the look on the faces of the local couple who owned this warung was priceless. They kept getting closer and closer, peeping at the screen, making little noises of excitement and awe (kind of like us when we first flew our drone), pointing at the things they saw on the little screen and then back to the open rice fields, talking excitedly to our guide. This was one of our favourite experiences in Bali. Then, we continued our hike all the way to Kastala passing the local villages and getting a glimpse of rural Bali
How to get to Kastala/Tenganan? Tenganan and Kastala are located in the Karangasem regency in East Bali. It will take you about 1.5 – 2 hours to get there from Kuta or Ubud. You can hire a driver or a motorcycle or take a tour.
Good to Know: We started the hike from Tenganan and there was quite a steep hill to climb, you'll need to be in good shape. You can also start the trek from Kastala (which is what most tour companies do). As always arrive early to avoid the (few) groups and the heat of midday. This place is crawling with snakes, another reason why a guide is a good idea.
Estimated time of visit: half a day.
Bali Rice Fields #6 Tirta Gangga
Whether you are looking for a hike in the rice fields or just a gorgeous viewpoint, the rice paddies in Tirta Gangga area are stunning and easy to get to, if you are already visiting the famous Tirta Gangga Water Palace.
Why should you visit Tirta Gangga Rice Fields
Well if you are already in the area, you can just stop along the way and enjoy the stunning view. These rice fields are not as steep as some of the others, but they are equally beautiful. There are varied treks suited to all fitness levels and they will take you along the villages of the area. There is an easy hike starting just next to the water palace you can do by yourself or you can look for a guide at the entrance to Tirta Gangga water palace. If you want a challenge, you can do the 6-hour hike from Tirta Gangga through the local villages of Lempuyang, Bukit Kusambi and Budakaling. For the longer hikes, a guide is recommended.
How to get to Tirta Gangga Rice Fields? Tirta Gangga is located at Karangasem Regency, East Bali. You can hire a driver or take a tour. It takes about 2.5 hours to drive to Tirta Gangga from Ubud or Kuta.
Good to Know: Tirta Gangga Water Palace is one of the most touristy places in East Bali. We arrived there after our Tenganan hike, so the place was packed with groups of people. If you want the place to yourself, start in the early morning with a tour of the Water Palace and then start your hike in the area.
Estimated Time of Visit: anywhere between 1-6 hours.
Rice Fields On the Bucket List
There are so many gorgeous rice fields all over Bali, it is impossible to see them all so we still got a few on our bucket list for our next trip. Especially this one in West Bali.
Rice Fields in Pupuan Area
We've heard that the area around Pupuan in Tabanan Regency, West Bali, has some stunning rice fields, tropical trees, cocoa and clove plantations and gorgeous waterfalls. It's recommended to stay in the area and explore the nearby rice fields.
General Tips for Visiting Bali Rice Terraces
Best time to visit is always early morning. You'll get the best light and you'll have the place for yourself. Another option is late in the afternoon.
Always bring lots of water and good hiking boots. The weather is usually pretty hot and humid and, in most places, once you start the hike, there won't be an opportunity to buy water.
Some of the places have an actual fee you'd need to pay, though if you arrive really early, the office might be still closed. Other places will ask you for a donation, they use the donation to cultivate the rice paddies and take care of the routes or bridges in the area. Sometimes you'll encounter locals who will ask for a donation – it's your choice but if it's only one or two people, just give them something because this is their livelihood, and tourists interrupt their everyday routines. Same goes for the little souvenirs stands. By buying something small you will help the local community.
One of the unique things about Bali is that you can see green rice fields throughout the year thanks to the subak system. The rice cycle season is varied from village to village. We recommend also visiting a rice field during harvest time, it's such an interesting experience and you can learn a lot by watching the process.
The driving times can change very quickly in Bali, depending on the time of day and the season, our suggested driving time is only an estimation. Always consult your driver/host.
Did you love our guide? Great! Now spread the Love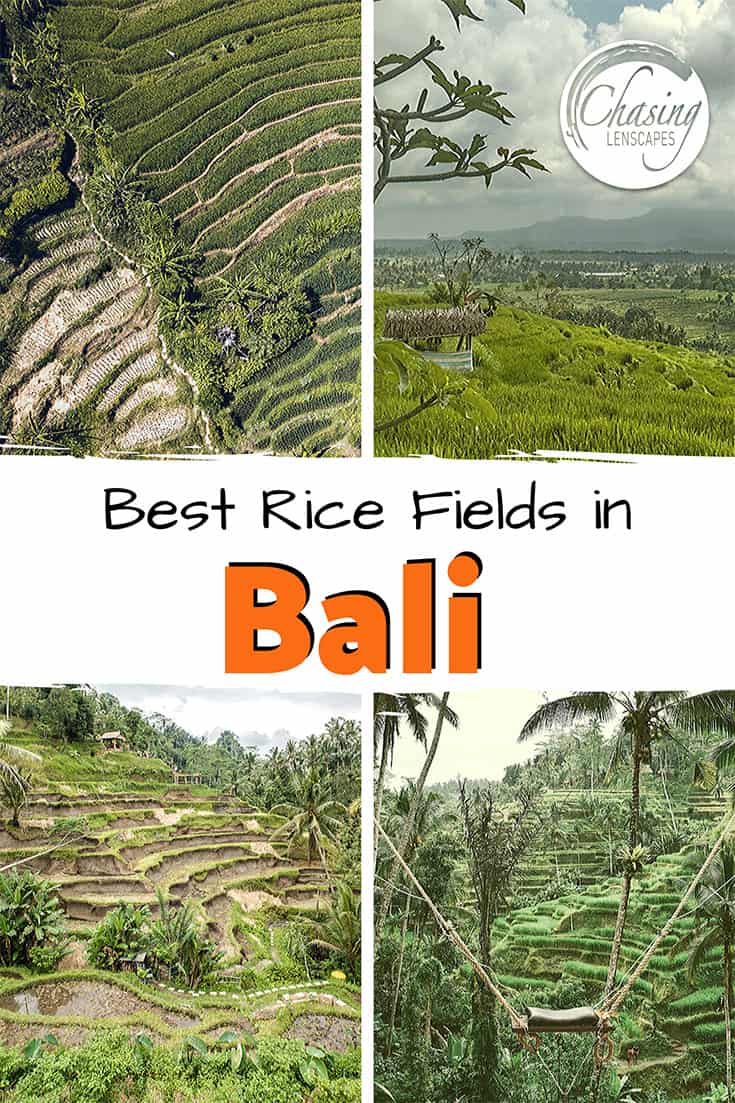 .
.
Still dreaming about Bali? Here are some more places to dream about...
If you enjoy nature, culture and amazing food - check out our recommendations for your Vietnam itinerary.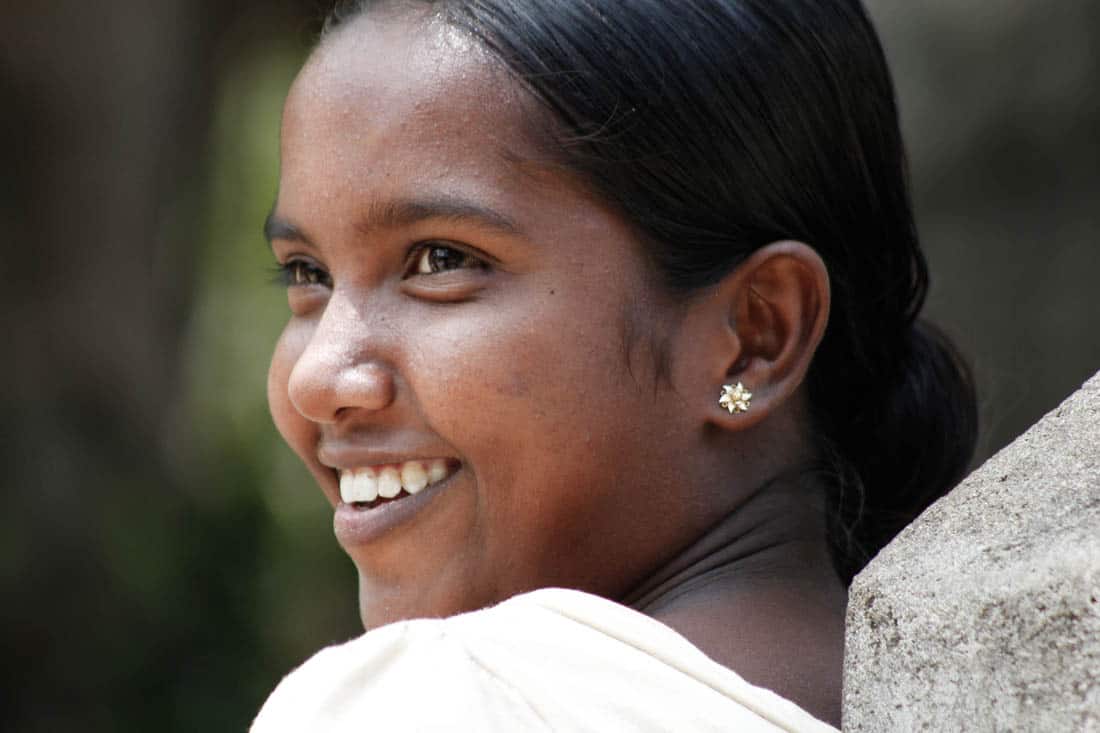 From the temples and animals to the views and the kind people, photography to inspire your next vacation.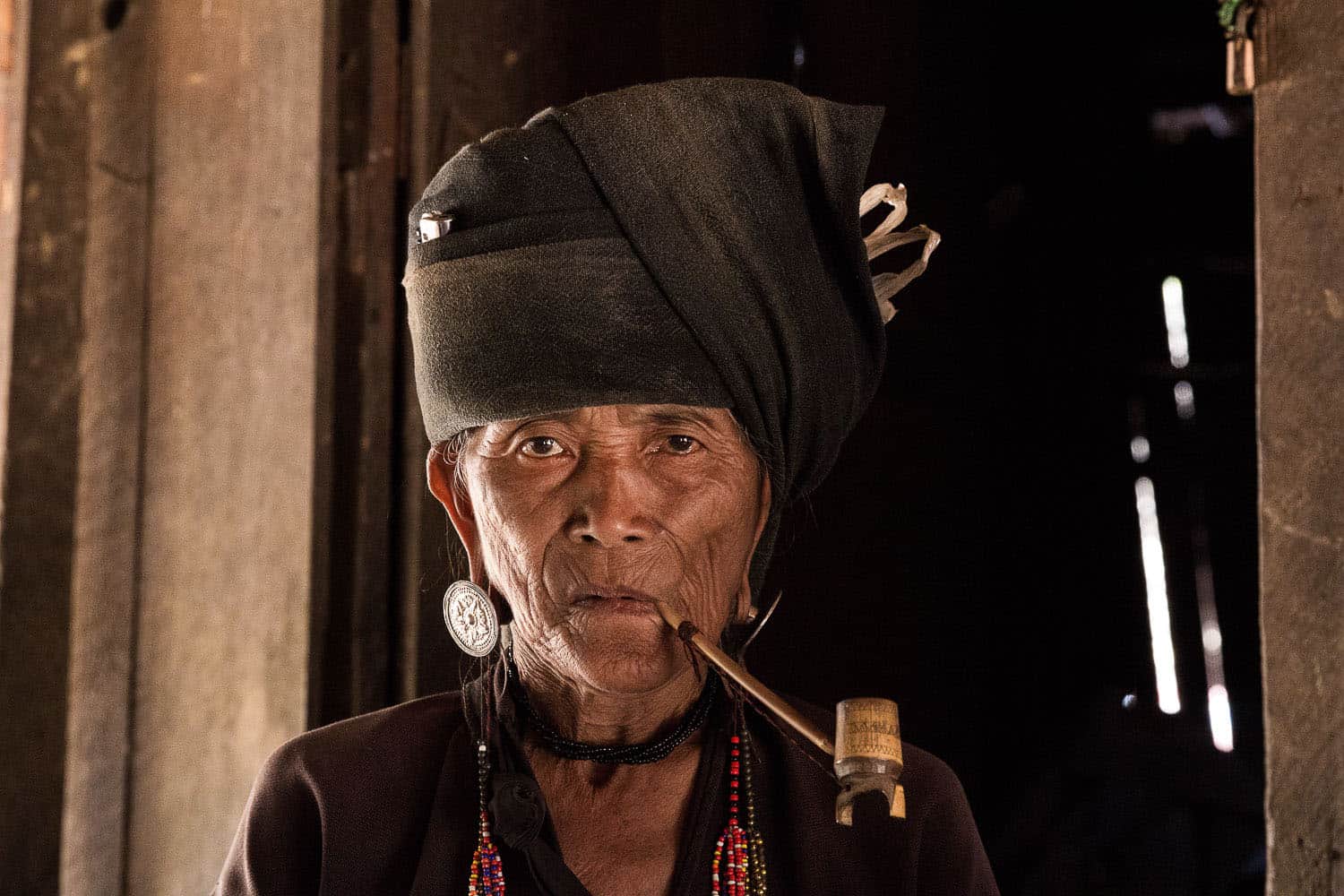 From small artisan workshops to the local hill tribes, if you love culture and photography you'll love our post!