Hudson Yards Neighborhood - Attractions & Tips
This post may contain affiliate links, which means we earn a small commission if you purchase from them (no extra costs to you!). For details check our disclaimer.
New York's newest neighborhood, Hudson Yards, has been getting all the attention lately. This NYC's latest hot spot has many attractions to offer, from stunning viewpoints and shopping to art installations and live shows. Our Hudson Yards neighborhood guide will walk you through the best things to do in Hudson Yards and the must-see attractions in New York's newest neighborhood.
Who knew New York City could have room for yet another neighborhood, but somehow, almost out of thin air, Hudson Yards has joined the club. This $ 25 billion project has been getting mixed reviews. Some say it has transformed the area completely, and now tourists and locals alike flock to what used to be a very rundown neighborhood. Others refer to it as a fantasy city or a playground for the rich. In the meantime, this grandiose complex which is the most expensive real-estate development in the history of the United States, has claimed its spot in the limelight as the newest and trendiest neighborhood in NYC.
This ambitious compound was built above the West Side Yard, a storage yard for trains. Everything was built on artificial foundations above an active train yard. Although Hudson Yards is comprised of residential and office buildings and an exclusive mall, the developers made sure to include numerous cultural and entertainment spaces as well. There are many attractions to explore in Hudson Yards, including the latest Instagram obsession, the Vessel.
How to Get to Hudson Yards NYC
Hudson Yards neighborhood is located between 10th and 12th Avenues from West 30th to West 34th Streets. In the past, it was harder to get to this part of New York with public transportation, but nowadays, it's quite easy to get to the Hudson Yards neighborhood.
By Subway:

If you're coming from Midtown, take the 7 train to its newest station: 34th Street – Hudson Yards.

By Bus: Take the M34-SBS, M12 & M11.
By Ferry: The Midtown ferry terminal is at West 39th Street and the West Side Highway.
By Bike: The nearest Citi Bike station is at the Northwest corner of West 34th Street and 11th Avenue. There's also bike storage available on site.
For more information about getting to Hudson Yards.
Top Attractions & Things to Do in Hudson Yards Neighborhood
Climb the Vessel for Views of Chelsea and NYC
If there's one attraction you must visit at Hudson Yards, it's the Vessel. The Vessel is probably the most famous attraction since it has become an Instagram sensation thanks to its unusual design. Thomas Heatherwick, the architect who has designed this enormous copper-colored landmark, wanted to create a public space where people could gain a new vantage point to admire New York City. Just like Hudson Yards, the Vessel has been getting polarizing reviews. Some say it's a magnificent artistic achievement while others question its aesthetic value and complain it was a waste of 200 million dollars and was just another way to raise the value of the property.
There's one thing for sure, the Vessel is hard to ignore. The 46-meter-tall structure is compromised from 154 interconnected staircases, almost 2,500 steps, and 80 landings. Climbing up and down the Vessel, which resembles a beehive, or a humongous pineapple is going to raise your heart rate, and not just because of the exercise but because the view is unbelievable.
The Vessel – Tickets and Opening Hours
You can climb the Vessel for free since there are no entry fees; however, you'd better reserve your ticket in advance. There are time slots, so you must arrive during your reserved timeslot. There are also flexible tickets that cost $ 10 which are not limited to a specific time. For more information and booking your ticket, check out the Vessel's website.
Opening Hours: Summer: Monday-Sunday 10:00am-9:00pm, Winter (January 6 – February 29): 10:00am – 7:00pm
Address: 20 Hudson Yards
Is it Worth Climbing the Vessel
Yes, it is. The Vessel is a really unique landmark that provides great viewpoints of the area. Plus it's free, so why not? Besides, you get to burn all of those calories you have been consuming in Manhattan's best restaurants. Even if you are not fit enough to climb the Vessel, it's worth getting there even just for taking pictures from below. If you want to learn more about the High Line and Hudson Yards, check out one of these tours!
Take a Look at Hudson Yards' Public Square and Gardens
From the beginning, the Hudson Yards was supposed to include five acres of gardens and groves where the public could relax and enjoy a bit of nature. The Vessel, which is situated at the center of the public square, gets all the glory but the public space and gardens around it deserve some mentioning as well. This open area was built over rail yards and jet engines, and it features over 28,000 plants, 200 trees, woodland plants, and perennial gardens. Various plants and trees were meticulously chosen to attract migratory birds, bees and butterflies.
Similarly to the innovative structure of the Shed, the construction of this urban garden deserves a medal as well. To compensate for the relatively shallow depth, a clever system with smart soil was incorporated in order to provide adequate drainage, aeration, irrigation, and nutrients for the trees and plants. Huge fans that are usually found in jet engines remove the heat that is generated by the rail yards below. Rainwater is stored in the 60,000 gallon tank underneath the surface and these are just some of the innovative techniques used in building this extraordinary park. You can learn more about the structure of Hudson Yards' Public Square and Gardens here.
Admire Manhattan from the Edge
The Edge is located on the 100th floor of the tallest building at Hudson Yards, and it's going to be open in March 2020. It will be the highest outdoor observation deck in the Western Hemisphere (1131 feet / 344 meters). Note that the indoor observation decks of the Empire State Buildings and the One World Trade Center are higher at 1250 feet and 1268 feet respectfully, but as long as we're talking about OUTDOOR observation decks, the crown belongs to the Edge.
The design of the Edge's observation deck is intended to have that WOW factor and it's part of its appeal. The Edge's observation deck is a triangular deck that seems to hover in mid-air and has a glass floor. It provides almost 360-degree views of the area but it's not your ordinary viewing point. After walking on air and testing your nerves, you'll be able to relax with a drink at the bar or the 10,000 square-foot restaurant.
The Edge – Tickets and Opening Hours
Tickets are already for sale and just like NYC's other observation decks, it's a pricy attraction at $ 36 a ticket (and $ 56 for a flexible date/time).
Address: 30 Hudson Yards | Opening Hours: 8 am to midnight
Insider Tip: You'll get 10% discount when showing the Vessel Ticket.
Is It Worth Visiting the Edge
We haven't been there yet, but if you have to visit the trendiest places in New York City, then you should include this attraction in your itinerary since it's going to surpass the Vessel in terms of Instagram hype. When visiting New York for the first time, you really do have to check out the view from above but going to three observation decks might be an overkill. Visiting either one of the three observation decks is sufficient in our eyes, but there's no doubt the Edge offers something extra in terms of design and luxury
Catch a Show or an Art Exhibition at the Shed
One of the most interesting attractions at Hudson Yards is the Shed. The Shed is New York's new center for the arts. Inside you'll find gallery spaces, a theatre, a rehearsal space, a creative space intended for local artists, and an impressive skylit event space. The most remarkable thing about the Shed is its innovative design. The futuristic outer shell can expend by gliding along rails until it is almost double in size.
The Shed – Tickets and Opening Hours
You'll have to purchase a ticket to enjoy the art exhibitions at the Shed. Generally speaking, exhibition tickets cost $ 10 and include admission to all exhibitions on view that day. For shows, the ticket price can vary. You can buy the tickets online, by phone, or at the ticketing desk in the 30th Street lobby.
Address: 545 W 30th St, Opening Hours: Tue–Wed and Sun 11:00 am – 6:00 pm, Thu–Sat 11:00 am – 8:00 pm, Closed on Mondays.
For more information about tickets and opening hours. Check out all the latest exhibitions, shows, and future events at the Shed.
Is it Worth Visiting the Shed
If there's an exciting show or art exhibition, you should definitely check them out. But even is there's nothing interesting going on, we'd stop by just to see the innovative structure.
There is no shortage of shops and malls in NYC, but this is the newest addition and therefore, a must for shopaholics. If you come to New York for shopping, you should check out the new seven-story luxury mall at the Hudson Yards where you'll find designer shops, cafes and restaurants. There are more than 100 stores in this luxurious compound, including the first Neiman Marcus flagship in New York. There are many high-end designer shops such as Chanel, Dior or Fendi alongside more budget-friendly options such as H&M and Sephora. On the second floor of the mall, you'll also find a collection of stores and brands which are usually sold only online as well as brands that are new to the US market. Check out all the shops at Hudson Yards NYC.
Address: 30 Hudson Yards | Opening hours: Monday – Friday: 10:00 a.m. – 9:00 p.m., Sunday: 11:00 a.m. – 7:00 p.m.
Insider Tip: Many of the stores and restaurants have monthly events and discounts, so check out the Mall's event calendar
Check out the Art Installations around Hudson Yards
The Shops & Restaurants at Hudson Yards also have some surprises in store for art lovers. Although the interactive Snark Park was closed, throughout the Shops & Restaurants at Hudson Yards, you'll find many playful art installations and murals which are perfect for selfie and art lovers. Check out this list for more information.
In addition, you can go treasure hunting around the neighborhood since many of the buildings at Hudson Yards have magnificent art pieces in their lobby.
If you want to take a break and relax, you can check out the 3DEN compound. You can charge your phone, work, nap on one of the nap pods or take a shower at this beautifully designed space. It's certainly not a must-see attraction but as long as they are offering 30 minutes free, you can check it out and get a fantastic view of the Vessel while you're at it. Download the app and check out the discount code on this website.
Address: 20 Hudson Yards Level 4 | Opening Hours: Monday-Sunday 7:00 am – 10:00 pm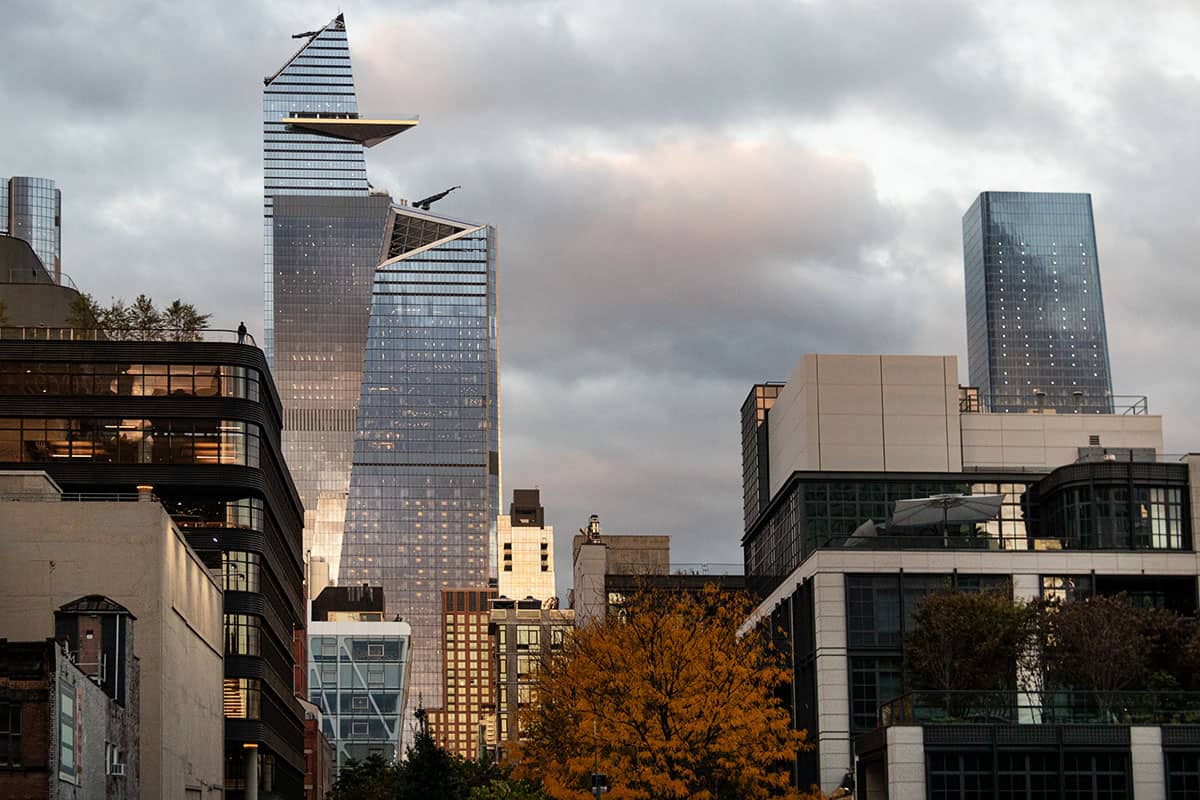 Where to Eat in Hudson Yards
When you're tired of sight-seeing and shopping, it's time to have a bite to eat. Here are some recommended restaurants and coffee shops at Hudson Yards.
Discover the Northern Part of the High Line
After lunch, it's time to go for a walk on the High Line, one of the most famous attractions in NYC. You could walk on the High Line all the way to Chelsea and the Meatpacking District or just admire the art installations on its northern part and admire the view from above. The main point of entry is located on 30th Street by 10 Hudson Yards but there are other entrances nearby. Learn more about the history and story behind the High Line or check the event calendar for exhibitions and live performances.
Is It Worth Visiting Hudson Yards Neighborhood?
Yes, it is! Even just to admire the Vessel. If you have more time to explore some of the other attractions in Hudson Yards, you can spend here a whole day. But if you only have a short time, we suggest climbing the Vessel (or admire it from the ground) and check out the extraordinary design of the Shed.
Don't forget to pin it for later!
Check out some of our other city guides!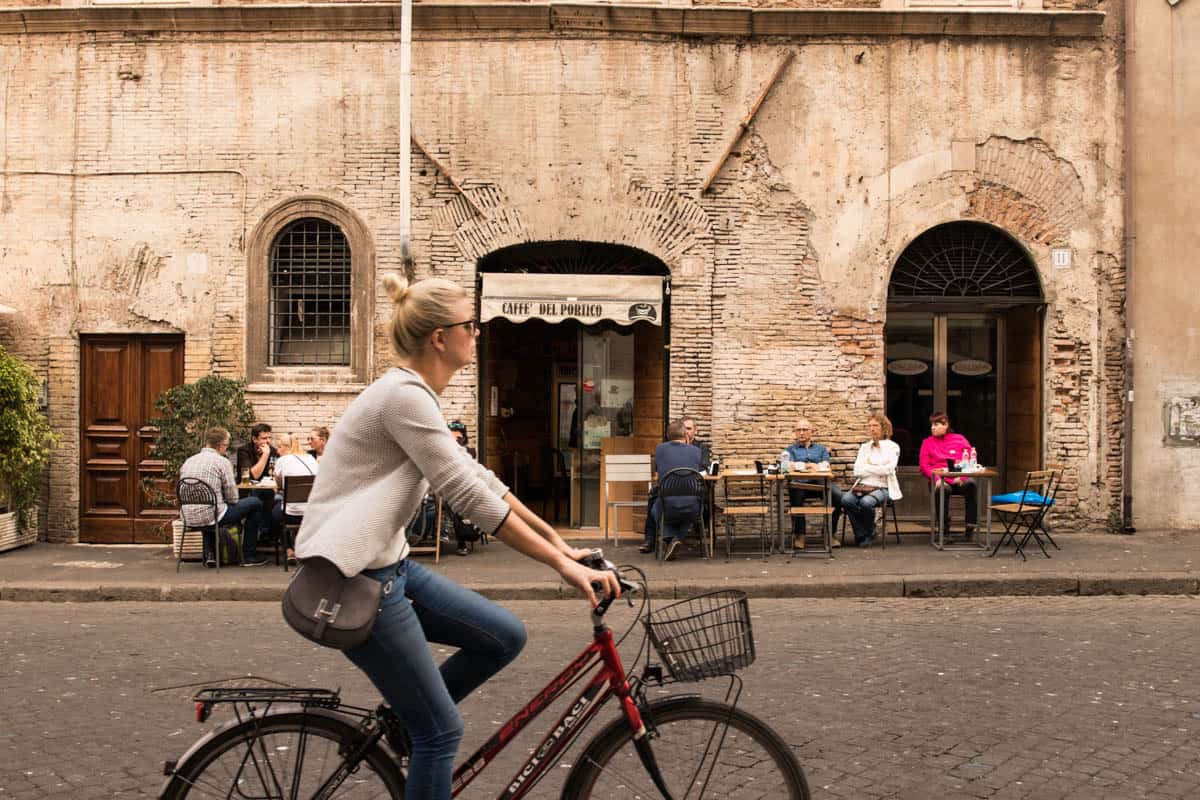 Check out some of the best places to eat in Madrid. From the coolest food markets to the top restaurants, tapas bars and healthy cafes.
What and where to eat in Singapore. From traditional dishes to healthy and trendy coffee shops!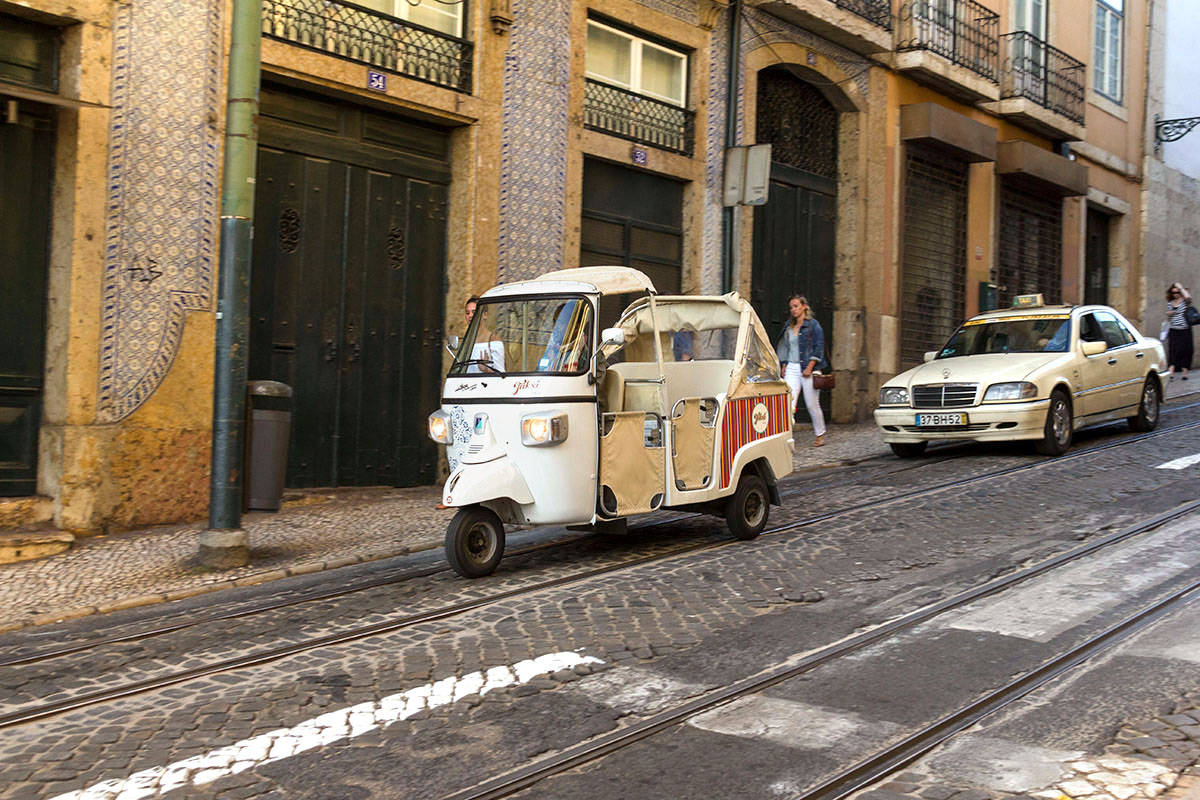 Fall in love with the lovely Porto. Our city guide includes the best things to do and see in Porto, Portugal.