Prepare to fall in love with Portugal with its vibrant colors, great flavors, rich culture and charming people! Not to mention the fact that walking down the streets you would feel as if you are visiting a European country with South American flavors. We have been planning our Portugal itinerary for a while and since we had only 8 days we chose to start with Porto and Lisbon. While exploring the streets and neighborhoods of Lisbon, we often forgot for a minute we were actually visiting a European city since the Portuguese language, colorful houses, music festivals and the occasional Capoeira dance circles made us believe for just a moment that we were actually somewhere in South America. In recent years more and more tourists have discovered the charms of Portugal and there's no better place to start exploring the country than its capital city, Lisbon. Lisbon's history ranks it as one of the oldest cities in the world and walking around the city you can admire the European and Moorish influences. So here are our best tips for planning your perfect Lisbon bucket list!
This post may contain affiliate links, which means we earn a small commission if you purchase from them (no extra costs to you!). For details check our disclaimer.
Top Things to Put on Your Lisbon Bucket List
Get monthly updatesincluding exclusive access to our google maps which feature all of our favorite attractions in numerous cities all over the world.
I want to subscribe to your NEWSLETTER!
Bucket List #1 Get the Know the Lisbon's City Center
On your first day, just start exploring Lisbon's city center (Baixa) by foot and get the vibes of the city. Walk along the busy city streets with the local coffee shops and restaurants. There are so many monuments and squares located in close proximity to one another! Go and see Rossio square, Comercio Square, Arco da Rua Augusta and Santa Justa Lift to start with.
Bucket List #2 Get Lost in Alfama Neighborhood
Any Lisbon bucket list must include the beautiful Alfama neighborhood. It is one of the oldest neighborhoods in Lisbon and also one of the most charming ones. Getting lost in the narrow streets and alleys of Alfama was one of our favorite things. We wandered around the labyrinth of cobbled streets and alleys, just waiting to discover another restaurant or a quaint shop around the corner, or perhaps a gorgeous viewpoint. Alfama has some very steep streets and if you are fit it is best to explore it by foot, if not, just hire a three-wheeler! Some of the main tourist attractions of Alfama are the Se Cathedral, the viewpoints of Miradouro Das Portas Do Sol and Miradouro Das Santa Luzia where you can watch the sunset and enjoy a cocktail (or two). You can experience the local Fado music in some of the clubs which can be found all over the neighborhood, and overlooking all of Lisbon at the top of the hill you can find the famous São Jorge Castle.
Bucket List #3 Visit the Famous São Jorge Castle
One of the best places to get a panoramic view of Lisbon is this castle. It is one of the most famous tourist attractions in the city. Therefore, make sure to come early in the morning just before it opens to skip the usually busy queue and enjoy a relatively quiet stroll in this vast compound. Another possibility is to come late in the afternoon but then allow yourself enough time to explore this magnificent castle. Don't forget your camera and a pair of comfortable shoes.
Bucket List #4 Watching the Sunset from One of Lisbon's Miradouros
Any bucket list is not complete without watching the sunset from one of Lisbon's many viewpoints! You can find many great spots to watch the sunset in Lisbon (which is known as the "Seven Hill City"). You can go to the São Jorge Castle, Miradouro Das Santa Luzia or Miradouro das Portas do Sol. After asking a couple of locals for recommendations for the best place to watch the sunset, we chose to go to Miradouro da Graça – breath-taking views, a place to grab some drinks, a band of local musicians, a mixture of locals and tourists and great vibes!
Bucket List #5 Visit the Jerónimos Monastery
Another attraction that needs to be included in your Lisbon bucket list is the gorgeous Jerónimos Monastery. Arrive early in the morning to buy your ticket and if you are planning to visit the Belem Tower, buy a combined ticket to save some queue time. This famous monastery is a UNESCO World Heritage Site and the architecture is wonderful.
Bucket List #6 Stop at Pastéis de Belem
Even if you are not a foodie or doesn't have a sweet tooth, pastels de Nata should be part of your Lisbon bucket list. Where to find the best pastels de Nata in Lisbon? At Pastéis de Belem of course! Spoil yourself with the most delicious Pastels de Nata this bakery is famous for. Most likely there will be a long line – but don't skip these wonderful bites of heaven. Buy more than you intend to eat because you will want more once these delicious tarts hit your taste buds.
Bucket List #7 Stroll Along the Belem Promenade
The water-side promenade of Belem is a wonderful place to admire the Tagus River. Admire from outside or pay a visit to the impressive Monument to the Discoveries (Padrão dos Descobrimentos) and the Belem Tower. Take in the view, have a beer or some wine and soak in the sun.
Bucket List #8 Wander around the Barrio Alto
One of the most charming parts of the city and the best place to enjoy the nightlife is the Barrio Alto, with its unique boutiques, lively bars and restaurants and cool atmosphere. The Barrio Alto has different atmosphere and vibes during the day and night so make sure you visit it at least twice.
Bucket List #9 Visit Mercado da Ribeira
Another place to put on your Lisbon bucket list is the wonderful Time Out Market! You can enjoy the lively morning market with fresh veggies, fruits, fish and more which is open until 2 PM. Then cross over to the modern Time Out food market and grab your lunch (or dinner) from some of Lisbon's finest restaurants. Sit at the communal tables to enjoy it and mingle among the locals and tourists alike.
Bucket List #10 Taste the Famous Ginjinha
You will find tiny shops all around Lisbon offering this traditional cherry liquor served in regular or chocolate shot glasses. You have to try this local delicacy at least once to feel like a local!
Bucket List #11 Admire the Famous Aazulejos Tiles
Portugal is known, among other things, for its beautiful and colorful ceramic tiles (called azulejos). Stroll around the city and almost everywhere you look you will see these unique tiles. You can even visit the city's Tile Museum or go to the Monastery of São Vicente de Fora for a more elaborate display. If you happen to visit Porto, make sure to pay a visit to the São Bento Station!
Bucket List #12 Ride a Tram
You can't visit Lisbon without riding a tram at least once. Most people want to ride the famous Tram 28 however, most likely it will be crammed with tourists (and some pickpockets). Therefore, we recommend taking the tram to Belem neighborhood or any other that you fancy so you would actually enjoy your ride.
Bucket List #13 Take a ride in a Three-Wheeler
Just like trams, the colorful three-wheelers of Lisbon must be part of your itinerary. Lisbon is full of three-wheelers and these small vehicles are a wonderful solution to enjoy the sights when you feel a bit tired from wandering around its hilly streets all day long. A great place to do it is in the Alfama neighborhood or to take a three wheeler to get to one of the viewpoints of the city.
Bucket List #14 Take a Day Trip
With so many beautiful towns around Lisbon, it would be a crime not to see some of them! From the beautiful Pena Palace of Sintra to the colourful fishing boats of Cascais, you can make a full day trip out of this and explore the area.
We had a wonderful time in Lisbon and at the time of our visit, the month of June, we happened to stumble upon the Festas de Lisboa – so every night there was some sort of celebration in one of Lisbon's neighborhoods. Portugal has many festivals throughout the year so you should definitely check the festival calendar prior to your arrival and try and catch some local fiesta to really rejoice with the locals.
More Resources to Help You Plan Your Portugal Trip
Portugal is one of our favorite countries, so make sure to check out all of our Portugal travel guides!
If you liked this post, don't forget to spread the love and pin it!
Check out some of our favorite city guides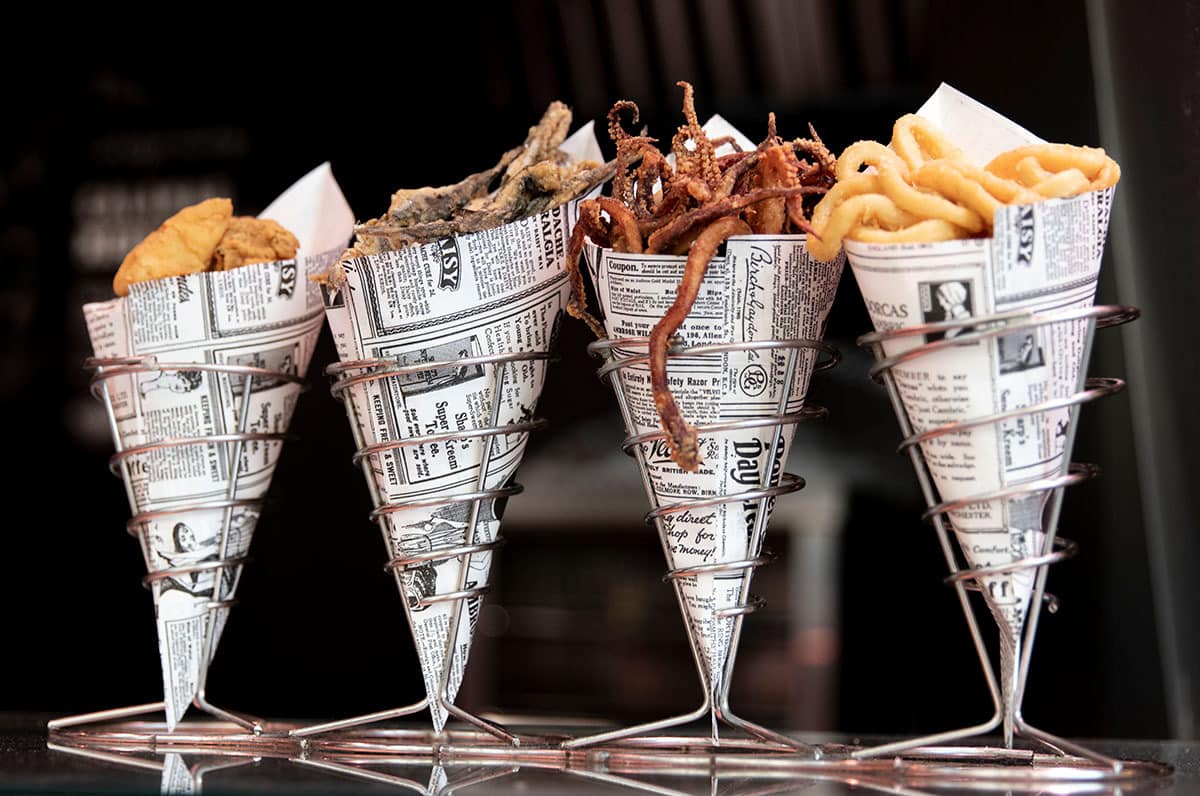 Check out some of the best tapas bars, coffee shops and restaurants in the trendiest neighborhoods in Madrid, Spain.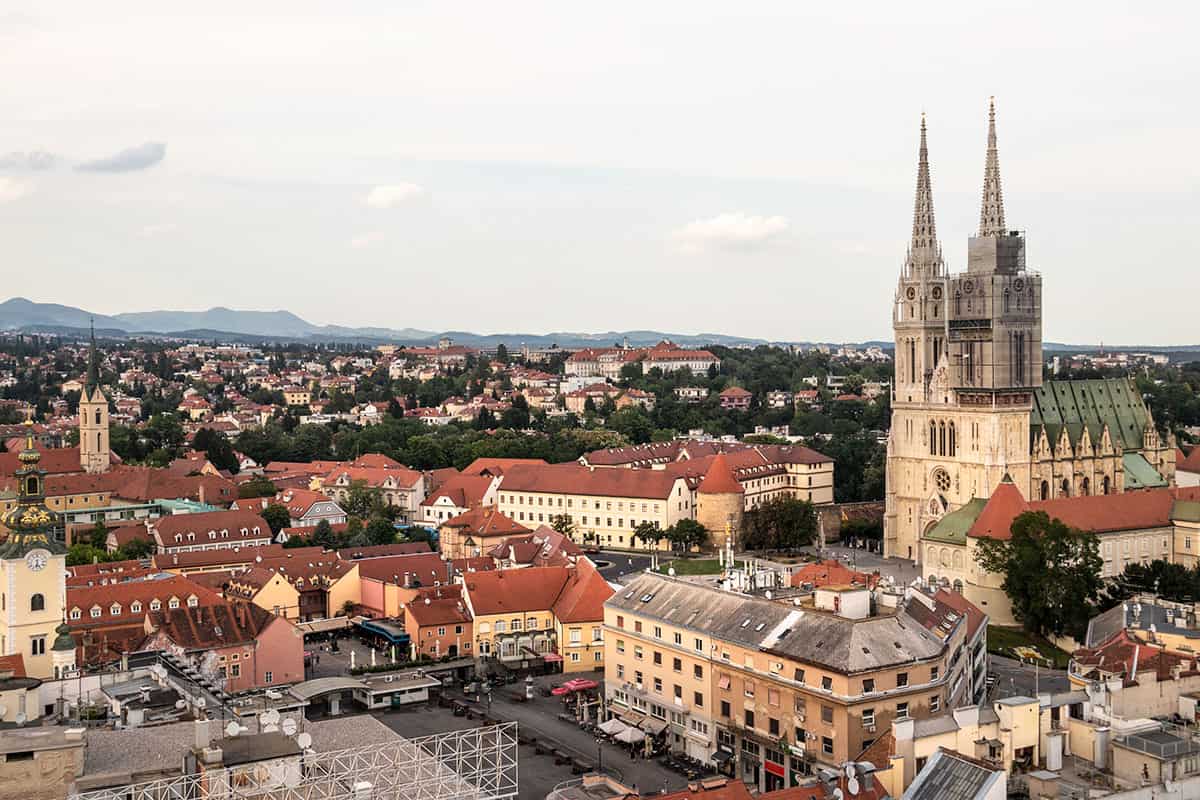 What to see in Zagreb in one day? Follow our detailed walking tour of Zagreb's upper and lower towns!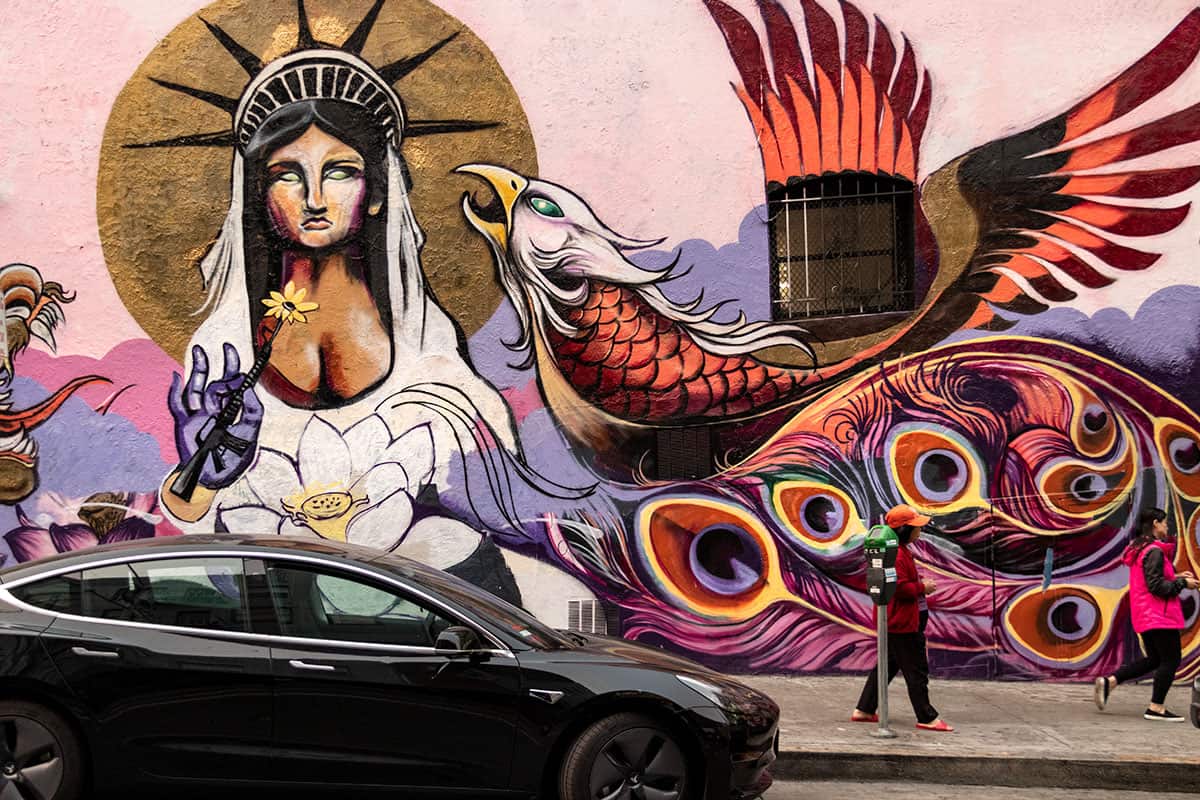 We've planned the perfect 2-day itinerary with a mix of touristy and non-touristy things to do in San Francisco.