Mingalabar (pronounced "Min-ga-la-ba" = Hello) dear friends and family!
I hope all is well wherever you are.
Myanmar is so beautiful and inspiring and therefore it is quite challenging to put it into words but I will give it a try…
First of all, we'd better get it out of the way- Sari is fine!!!! No need to worry – it turns out she is more resilient than she looks! She can actually cross staying-at-3-star-hotels off her bucket list, or rather I can cross it off mine. Just to be fair, it was the best hotel in the area and where we could, we took the 4-5 stars options that rather felt more like a 3-4 stars.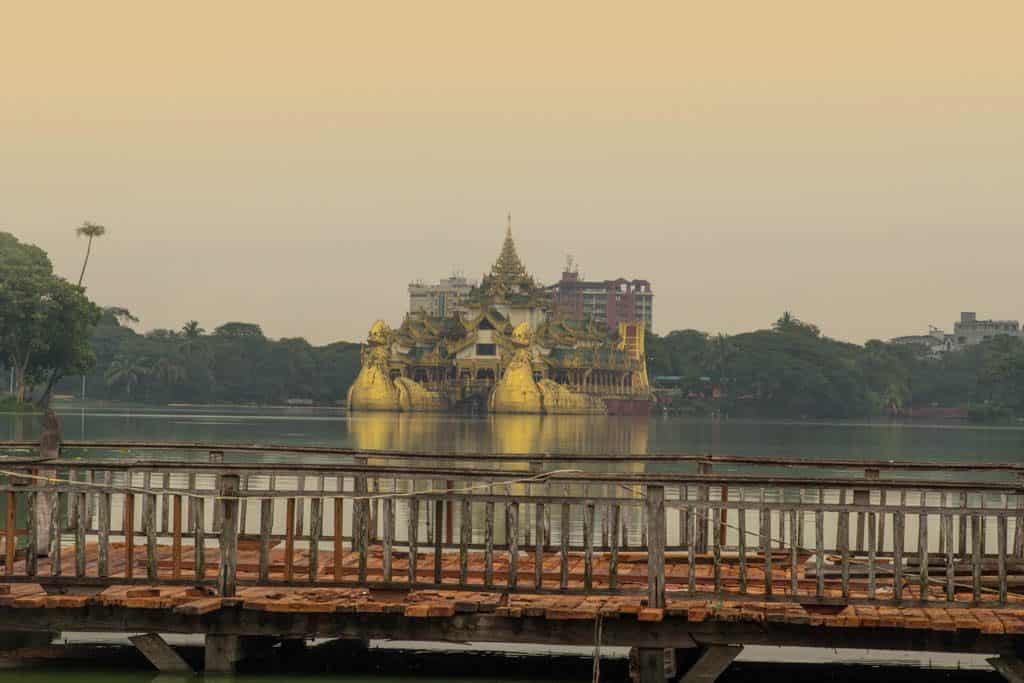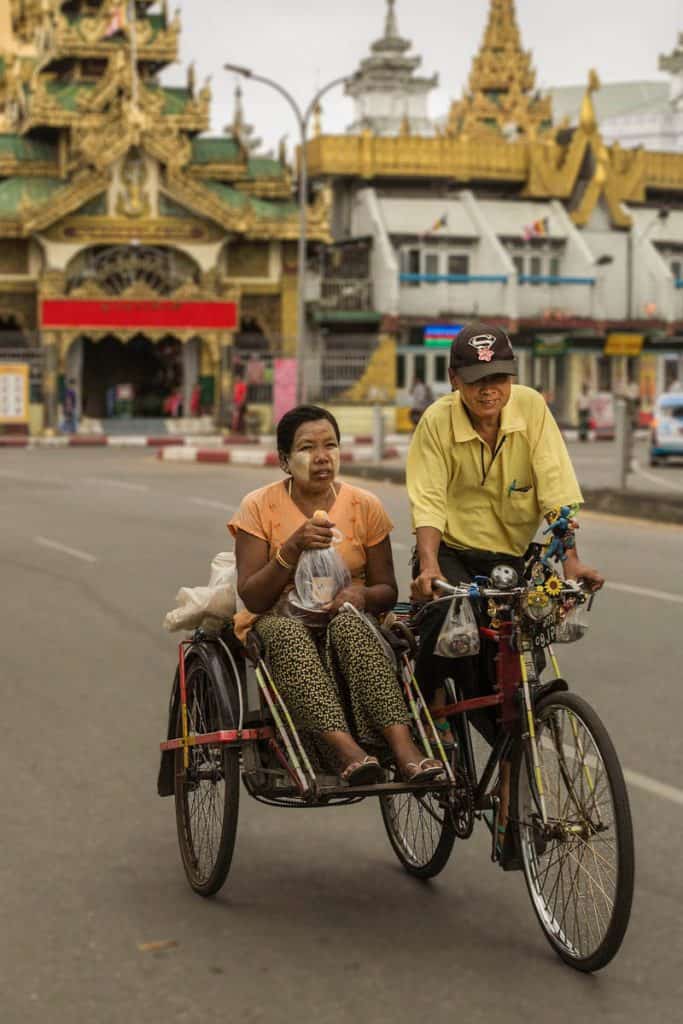 Yangon – which is also known as Rangoon is beautiful, relaxing and chaotic as hell at the same time! (with a slight smell of naphthalene that lingers in the air at the airport as well as in our hotel and reminded us of our grandma's closet). For me Yangon can be described as a mixture of the hustle and bustle of city streets and the serenity of the parks and Buddhist temples (which can also be very hectic at times). The people here are the nicest you can find, always willing to help, say hello and smile while tilting their head in the universal hello-and-glad-to-see-you gesture. You must take into account that it is quite hard wandering the streets here without bumping into things due to the fact that everywhere you look, there are such beautiful people surrounding you, men and women alike, and at times I just couldn't stop myself from staring, and when my stares caught their eye, I just smiled back awkwardly.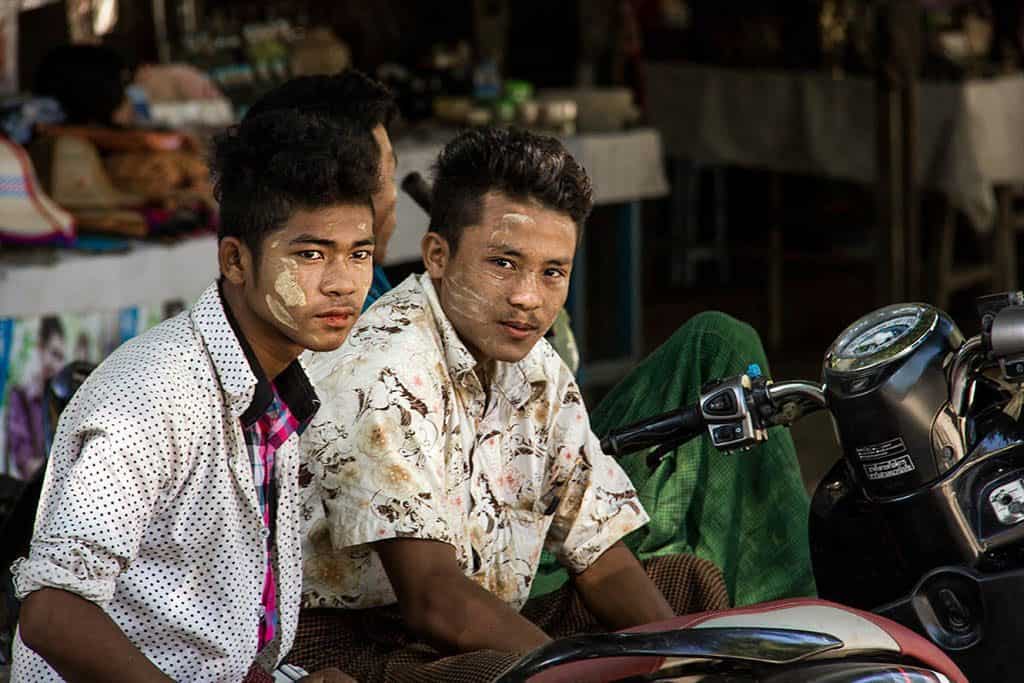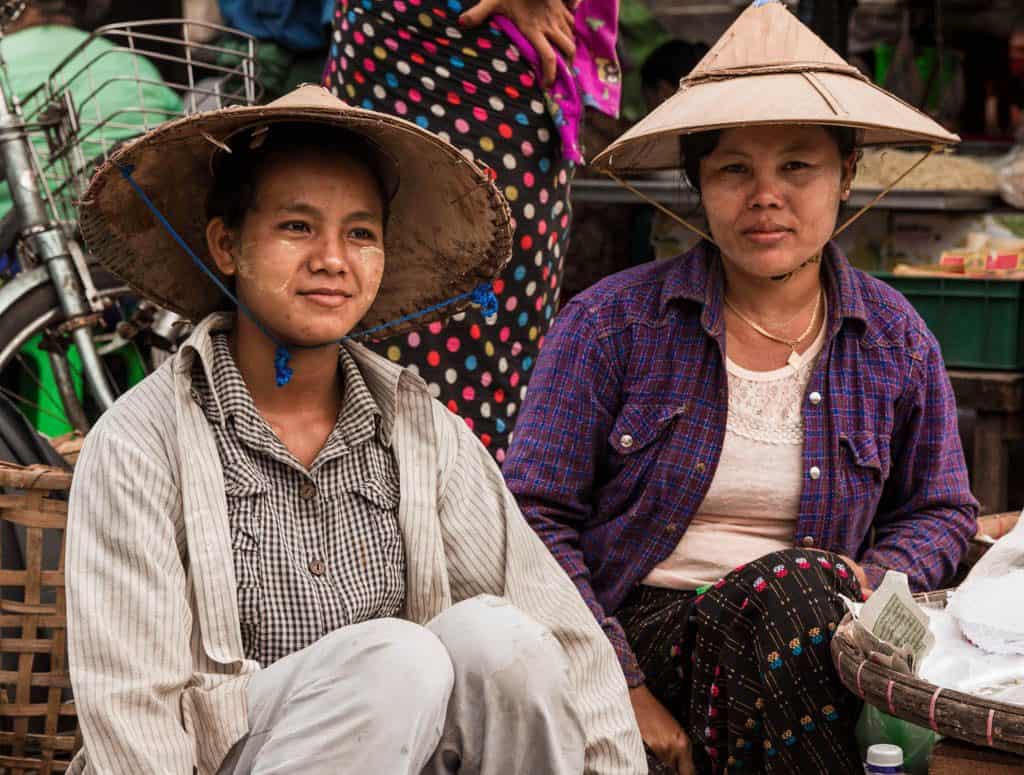 Our first morning here we were taken to the local market. We were surprised to see that we were the only tourists there! Everyone was sitting on the floor with their fresh and inviting produce, smiling while offering you something to taste.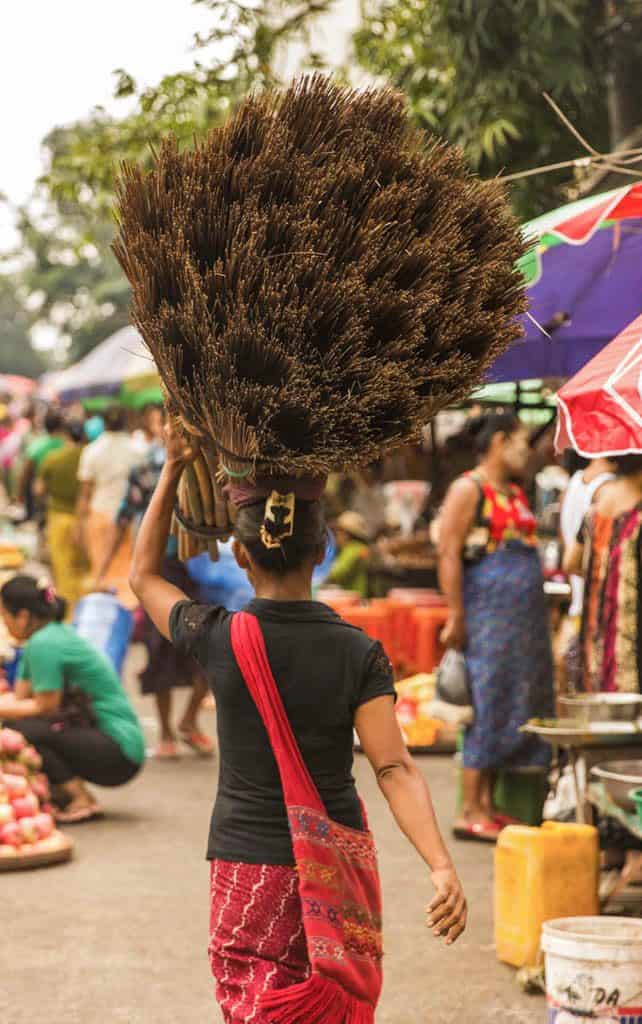 Next we went to the nunnery. We came there just before lunch time (again the only tourists there) and even though we were shy at first, soon after, we found ourselves using our trigger fingers (as in taking pictures) like crazy. Pink and orange wherever you look which are the colors of the nuns' robes as well as pinkish walls around the compound (clearly the architect had photo-ops in mind). The nuns live together, every 5-6 nuns share a room, and their main occupation is studying the scribes.
Next on the agenda – The Shwedagon Pagoda. It was so relaxing and inspiring just strolling around the compound and watch how devoted the locals are, women and men, boys and girls, dressed in jeans and T-shirts or the traditional Longyi (pronounced lo-ng-gee, a long colorful skirt/sarong that most men and women wear even nowadays), praying and walking around or just sitting in a corner while playing candy crash on their phones.
The smell of incense filling the air (which to me is the smell of the Far East) and lit candles scattered all around the site which add another dimension of beauty and spirituality to the scene.
It was the first time someone asked us to take a picture with them (and not the last). Thinking about it now it might be because of my undeniable long legs, big horse-like teeth or perhaps my "protruding beautiful nose" as one of the sellers in the market was yelling at me while laughing (hey, it is a Roman/Jewish nose and I am quite/sort of proud of it!)
The day ended in a fusion Japanese restaurant which was a nice surprise. In terms of food it is not Thailand or Vietnam. Nevertheless, as always we managed just fine and wolfed down the last bite of tea leaf salad and Hibachi Salmon from our plates.
Still to come is the story of Pindaya and Inle Lake where we finally got a sense of the real Myanmar and also discovered some local delicacies.
Kisses and hugs
Maya
Don't forget to pin it for later
Check out some of our other travel guides
If you love culture, nature and boutique hotels, you are going to love Munduk. This off the beaten path destination is surrounded by dozens of waterfalls and charming temples
Yogyakarta is known as the cultural hub of Java. Discover the local artisans, street art scene, UNESCO temples, beaches and national parks in the area.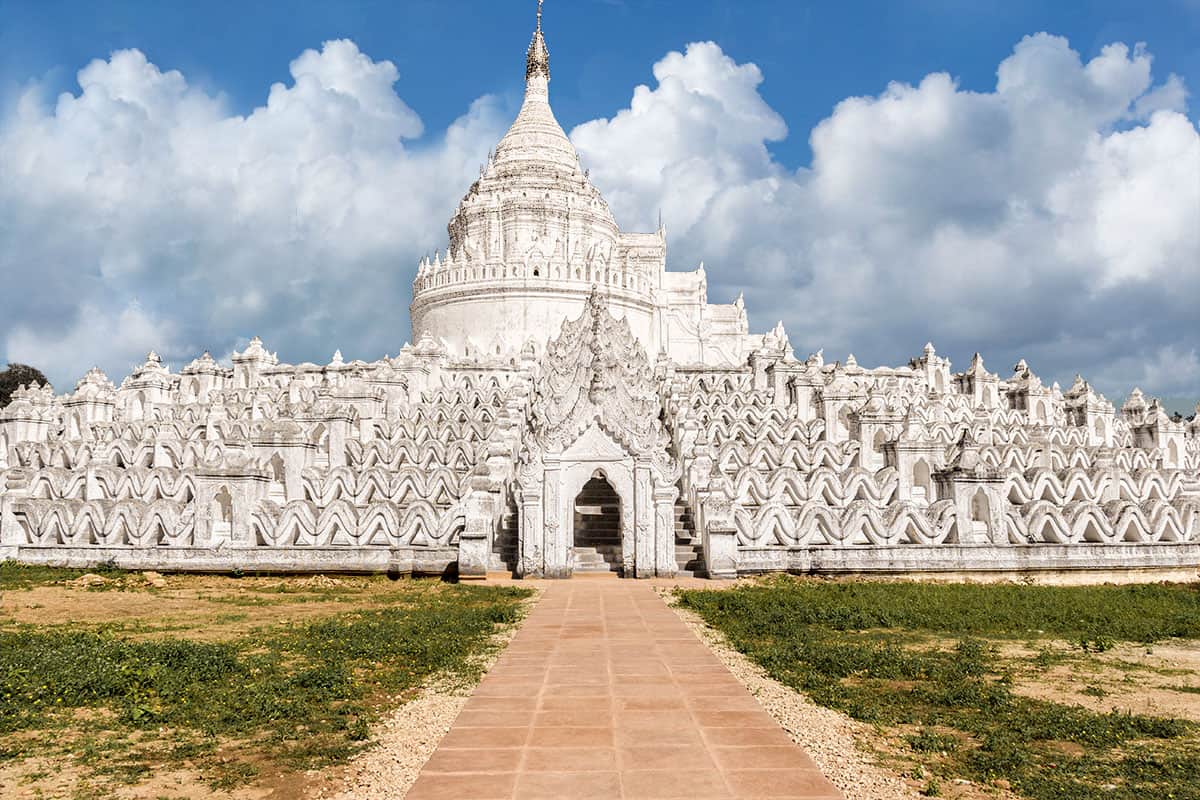 One of the most unique temples in Myanmar is located in Mingun, a short boat ride from Mandalay. Don't miss this instagrammable place in Myanmar.