What to expect when visiting Myanmar?
Myanmar has been on my bucket list ever since I had a conversation with a friend about the places she'd been to and would never forget. Well, finally my sister Sari and I got to fulfill this dream and Myanmar had not let us down. We spent such a wonderful time travelling around Myanmar that we wanted to share with you some tips for planning your Myanmar visit. Let me start by stating that it is one of the most inspiring countries I have ever been to, however it is a third-world country and as such, the conditions might not suit everyone. You should plan your trip carefully and know what to expect when visiting Myanmar. Our itinerary included the main attractions, culture and the unique family-owned workshops some of which you can find only in Myanmar.
Myanmar (officially the Republic of the Union of Myanmar) is located in South-East Asia and shares borders with Bangladesh, India, China, Laos and Thailand. It is 676,578 square kilometers with a population of around 51 million people. Myanmar was a British colony that got its independence in 1948 and was initially a democratic country. However, shortly after, it became a military dictatorship. In 2010 general elections were held and a gradual liberalization process has been under way since then. Currently Myanmar has a hybrid system of military rule and democracy. Many areas of the country are still off-limits to tourists. There are over 100 distinct ethnic groups in Myanmar who speak different languages but the official language is Burmese. Many religions are practiced in the country but the majority of the population practices Buddhism.
Get monthly updatesincluding exclusive access to our google maps which feature all of our favorite attractions in numerous cities all over the world.
I want to subscribe to your NEWSLETTER!
Myanmar's main tourist attractions
There are so many interesting places to see in Myanmar but the main points of attractions for tourists are usually Yangon, Inle Lake, Bagan and Mandalay. We have also visited the Pindaya area where we could enjoy the unique agricultural area and the small family-owned factories and Kyaing Tong (or Keng Tung) where some of the minorities tribes can be found. For Kyaing Tong you will need a special permit that can be obtained through a local travel agent (there are other areas in Myanmar for which you need a special permit, usually the ones that have just recently opened for tourism).
When is the best time to visit Myanmar?
The Myanmar weather is influenced by the monsoon season. There are wet ('green') seasons and dry seasons. Generally speaking the best time to visit Myanmar is from November to February. Then temperatures are moderate and you don't need to worry too much about rainfalls. However, in terms of tourism it is the busiest time the of year.
The local currency is the Myanmar Kyats and though many hotels accept dollars, you would need to use kyats for food, transportation, souvenirs etc. Make sure to come with brand new clean dollar bills otherwise they might not be accepted. There aren't many ATM's though in recent years more and more ATM's can be found in the main cities. You can exchange dollars to kyats at the airports, banks and hotels. Many places only accept cash and only the largest establishments will accept credit cards.
The internet in Myanmar is very slow so don't have high expectations. However, you can buy a local SIM card with a data package since they are super cheap and easy to use.
Pack spare underwear when driving in Myanmar
While reading tips about Myanmar prior to our arrival, we have heard a lot of warnings about the local drivers and the conditions of the roads. Similarly to Sri Lanka, the roads are very narrow, and many times we could feel our heart dropping to our pants during some of the long drives. In addition, it is the only country I have been to that the car's wheel is located on the right side of the car while the driving itself is carried out on the right side as well. Meaning the driver has really poor-to-zero visibility and when he wants to pass the car in front of him, he must rely on the passenger sitting to the left or on the signals (honking) of the cars in front of him that help one another to make sure it is safe to pass. My advice to you is to bring a lot of spare underwear and try not to squeal whenever your driver is trying to pass the car in front of him.
Patience and sanitation - a must for Myanmar's airports
The airports are another thing worth mentioning. There are many small airports all over Myanmar with numerous domestic flights every hour and if you are on a tight itinerary, the domestic flights are quite affordable and can save you a lot of time. Except for Yangon or Mandalay airports (the only international ones), the airports we have been to, caught us by surprise. Enthusiastic porters met us with wheelbarrows to carry our luggage which was then weighed on a huge old-fashioned analogue scale. As a safety measure, tourists get stickers to put on their shirt so the airline representatives could recognize on which flight they are about to board. The flights are announced through a megaphone by the airport announcer and most tourists have a hard time understanding these announcements, therefore, representatives of the airlines walk through the crowd and make sure you will not miss the flight – based on the sticker on your shirt. No worries, once you are aboard the plane, the flight attendants are very efficient. Often the planes stop at a couple of other airports before reaching their final destination and so sometimes we felt more like we were on a bus rather than a plane. Unfortunately we had many delays but hopefully this is not the norm. Anyways, just take your time and enjoy the experience and don't forget to bring lots of sanitation and toilet paper for the local toilets,
Regarding the local food – everybody knows that we are foodies at heart. However we were warned in advance not to come with very high expectations food-wise. Don't expect the culinary abundance of Thailand or Vietnam. The local food is rich with oil and fat and most dishes and snacks are fried. The main dishes are usually some kind of noodles with veggies and meat or curry. You can find many kinds of pickles in the food stands, salty and sweet fried snacks, fried tofu and of course the famous Lahpet- tea leaf salad with crushed peanuts. Nevertheless we managed to find ourselves some really nice restaurants and we had some favorite local dishes such as the tea-leaf salad and the local veggies and fish that were prepared with the local spices and many times with a lot of peanuts – one of our favorite ingredients.
What you should know about the Myanmar culture
Myanmar has left a great impression on us. It is such a unique place that on the one hand, has kept many of its older traditions but on the other hand is slowly invaded by the modern world.
The best Myanmar has to offer - tradition and modernity
Part of Myanmar's charm lies in the fact that many of the locals still wear the traditional Longyi (pronounced lo-ng-gee, a long colorful skirt/sarong) but perhaps with a modern twist. You can see men and women wearing these long skirts all over Myanmar and it is definitely a special sight. Aspects of the Buddhism faith and spirituality in general can be seen everywhere you go. There are Buddhist temples wherever you look, filled with the local population that comes to pray and make an offering, all the while the younger visitors are taking selfies with their mobiles. Make sure to respect the local culture and wear modest clothing (to cover your knees and shoulders) when visiting the temples and don't forget to leave your shoes behind.
Take a hint and wear your sunscreen or Thanaka
Wherever you'd look you'll see smiling faces with a smear of paint on their skin. Men, women and children use this salve, called thanaka, made from grounded bark wood mixed with water as a means of protection against the harsh sun. It is also considered as a beauty product for smooth skin as well as a medicinal product to treat acne and sores.
Be careful where you step
"Be careful" our guide kept warning us while trying to avoid the red spots on the ground. You'd better get used to the reddish spots all around you that are the result of a local habit. The men (and some women) like to chew on a mixture of leaves of the areca nut and other ingredients (sometimes mixed with some tobacco) which happens to be addictive and color their mouth and teeth red. Just get used to it since it is a common sight.
Beautiful faces with big welcoming smiles
The percentage of women and men with mesmerizing beauty is just greater here than in any other country we have ever visited. Not to mention the fact that they are always smiling and welcoming you to their homes and can't wait to introduce you to their way of life. Many times we were the main attraction in the area, and we were asked occasionally to take a selfie with them. We felt so welcomed and were greeted with such delight wherever we went, and that in itself was one of the highlights of our visit.
Myanmar's Unique family owned workshops
We have visited numerous family-owned workshops and got to witness first-hand the making of various items such as bamboo and paper umbrellas, hand-rolled cigars, beads made from petrified wood and many more.
Why should Myanmar be on your bucket list?
Myanmar is such a unique destination and has so many fascinating tourist attractions to offer, from the beautiful landscape of Pindaya, and the tribes of Kyaing Tong, to the breath-taking pagodas of Bagan, Inle Lake with its captivating atmosphere, the markets of Mandalay and the Shwedagon Pagoda in Yangon. Above all, the friendly locals and unique mix of tradition and modernity will win you over for sure. Many times while visiting the family-owned workshops, we were wondering when would things change and what these people shall do once mechanization invades their lives. We have also discussed this topic with our guides. Some of Myanmar's charms would surely be lost forever. So hurry up and book your ticket because you will be totally captivated by the best Myanmar has to offer and if you are up to the challenge, book your trip as soon as possible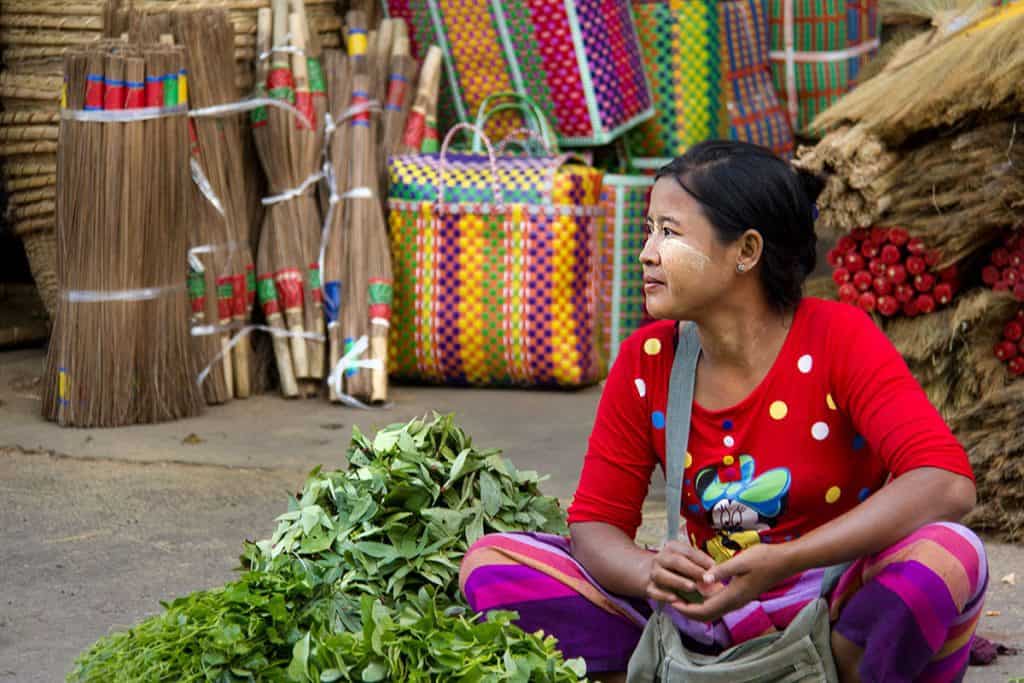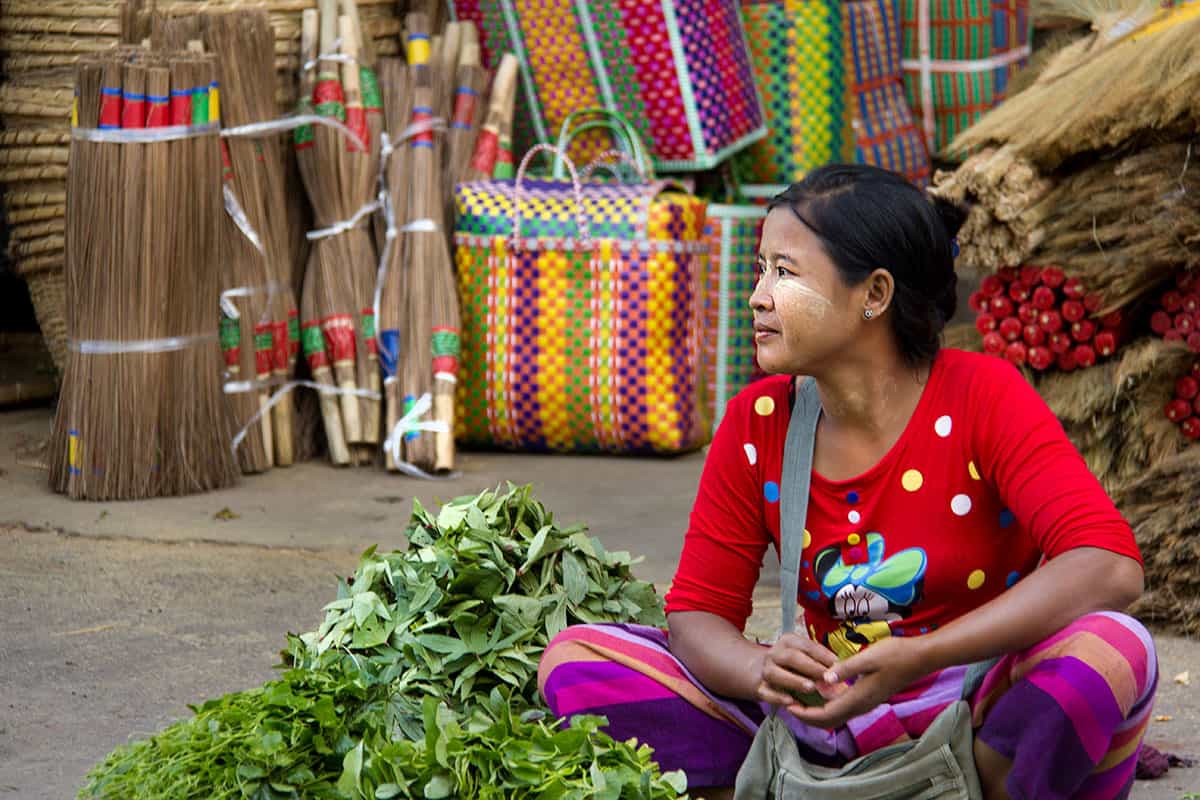 For more information check our other posts about Myanmar or you can read Maya's travel stories/diaries to get some insight about how it really feels to travel around this beautiful country.
More Resources for your Myanmar Itinerary
Did you find this post helpful? Pin for later and share with your friends