Top Things to Do in Bagan
The Perfect Bagan Itinerary for 2-3 Days
If you want to plan the perfect Bagan itinerary, check out our top things to do in Bagan, Myanmar. Our Bagan Travel Guide includes popular attractions as well as off-the-beaten-path recommendations, top tips and recommended hotels and restaurants. This Bagan itinerary is perfect for two to three days for people who are interested in the history and culture of Myanmar.
This post may contain affiliate links, which means we earn a small commission if you purchase from them (no extra costs to you!). For details check our disclaimer.
Tips For Your Bagan Itinerary - History & Background
When you plan your visit to Myanmar, there's no doubt Bagan is going to be one of the top attractions on your itinerary. Bagan is such a unique place with so many things to do. It is the old kingdom of Myanmar and is considered to be one of the most significant archaeological sites of South East Asia. It is also a UNESCO World Heritage Site. Bagan is one of those special places where you can wander around and marvel at all of the ancient relics and almost imagine the original inhabitants walking around here centuries ago. Between the 11th and the 13th centuries more than 10,000 pagodas and temples were built and out of which more than 2,000 monuments remain today in various state of repair. Exploring the different temples and stupas is one of the top attractions of Bagan, but it is certainly not the only attraction! After visiting Bagan, we could easily understand why it must be on everyone's Myanmar itinerary.
Get monthly updatesincluding exclusive access to our google maps which feature all of our favorite attractions in numerous cities all over the world.
I want to subscribe to your NEWSLETTER!
When Is the Best Time to Visit Bagan
Generally speaking, the high season is from October till Late March. The average day-time temperatures are usually 25 °C – 30 °C and the chances for rain are slim. Around April and May the average temperature climbs up towards 40 °C which means you will most likely have to take a break during the hottest hours of the day so perhaps consider staying a day longer and booking a hotel with a pool. From June till September it's the rainy season but it usually doesn't rain the whole day. The average temperature is still around 30 °C so a nice refreshing rain-shower can be nice sometimes. In addition, after a month of rain the surrounding areas are much greener than usual.
There are a few ways to get to Bagan which is located in the Mandalay region.
By plane – The nearest airport is Nyaung U airport , located at Nyaung, about 30 minutes by car from Old Bagan. Currently, Nyaung U is a domestic airport and you can catch a flight to Bagan from major cities in Myanmar such as Mandalay ($50-80), Yangon ($ 100-150) and Heho ($ 70-120). This is not a budget-friendly option but if you are arriving from Yangon or Heho and you are on a tight schedule, it's a very convenient way to get to Bagan.
By bus – You can catch a bus from many cities in Myanmar to the new Bagan Shwe Pyi bus terminal which is located about 7 km from Nyaung U center and 10 km from New Bagan. From there take a taxi to your hotel/hostel but be prepared to bargain for the price. You can also ask your hotel to organize a pick up. Since we flew to Bagan from Heho, we didn't take the bus but there are a few companies to choose from such as JJ Express, OK Bus, Apex Express and more. They have different classes and the ticket price is accordingly. If you are arriving to Bagan from Mandalay, the journey will take you about 5 hours and cost about $ 9. From Yangon it can take you about 9-10 hours and a ticket costs $ 15-20. From Inle Lake it takes about 8-10 hours and a ticket costs about $ 15-20.
By train – There are trains from Yangon and Mandalay but the journey time is longer than by bus and much less comfortable.
By ferry – Another option to get from Mandalay to Bagan is by taking a cruise along the river. There are fast and slow boats, the journey by bus is shorter but if you have the time, it might be a nice experience.
By car – If you arrive to Bagan from Mandalay you can organize a transfer by car.
Bagan consists of three main areas. Old Bagan which provides the easiest access to most of the temples but staying there might be a bit pricey. New Bagan is the newer part of the city where you'll find a few temples and a lot more budget-friendly accommodation options. It's not too far away from Old Bagan. Nyaung U is where the bus and train stations as well as the airport are located and it's about 20-30 minutes away from Old Bagan. Nyaung U has a mix of hotels and hostels.
The temples in Bagan are located quite far from one another, you can't really walk from one temple to the other. Not to mention the sandy and dusty roads or the hot weather. There a few options to go temple-hopping around Bagan.
By bicycle – This is the cheapest way but certainly not the best way to see all of Bagan attractions. You would have to be very fit to cycle all day long through the sandy roads around Bagan. You can rent a bicycle from your guesthouse/hotel or from shops in New Bagan and Nyaung U.
By e-bike – E-bikes look like scooters but they have an electric engine (tourists aren't allowed to drive motorbikes in certain areas in Myanmar, including Bagan). They are slower and easier to balance than scooters which makes them safer. Nevertheless, if you haven't ridden one before, it still might be challenging to ride an e-bike on the sandy roads of Bagan. Then, there is the option of hiring a motorbike guide. You could also join an e-bike guided tour, it might be the best option for first-time drivers. Anyway, if you rent an e-bike make sure the battery is fully charged and ask for a number you can call to in case you are stuck. Also, make sure to wear sunscreen and sunglasses and cover your mouth against the dust.
By car – No doubt this is the most comfortable way to see all of Bagan attractions but it also costs about $ 30-50 a day. Nevertheless, if you find an English-speaking driver, you will surely get a deeper knowledge of the sites. Check out this recommended private tour with an English speaking guide and a driver.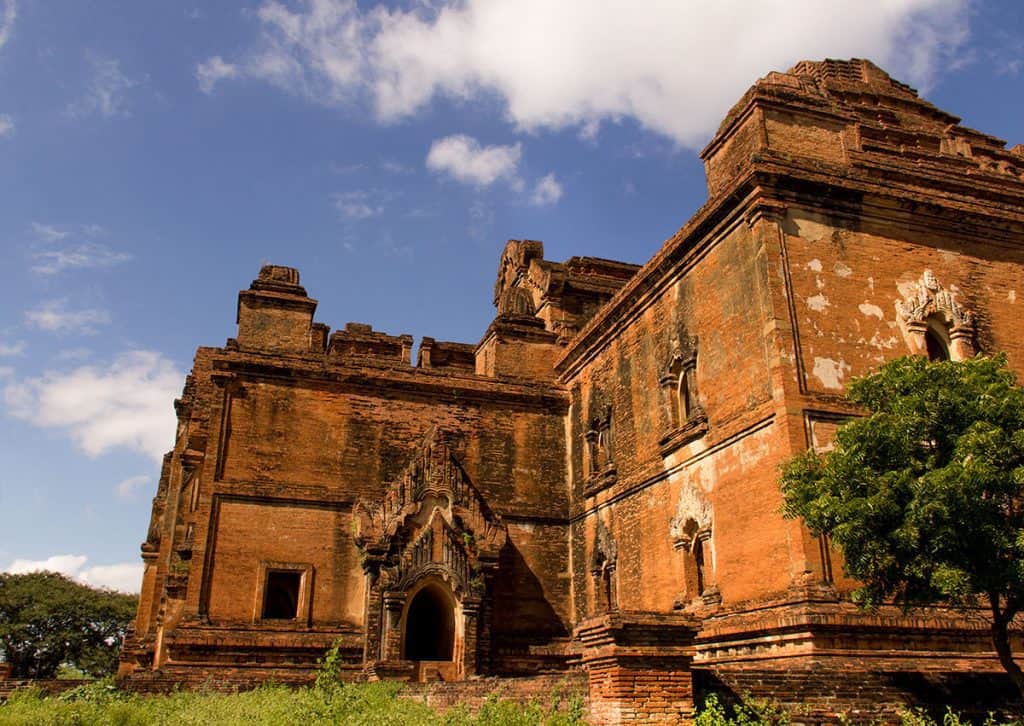 Top Attractions and Things to Do for Your Bagan Itinerary
Admire the Pagodas, Stupas and Temples of Bagan
So what is the main difference between pagodas, stupas and temples? A Pagoda is a Hindu or a Buddhist temple or sacred building, basically a generic name for temples and stupas. A stupa is a structure which contains relics and was built in memory of Buddha or a Buddhist saint. You can not enter a stupa simply because there is no entrance. Temples, on the other hand, are pagodas with four entrances.
Myanmar is known as the land of Pagodas, and if you're wondering what to do in Bagan, do we really need to tell you to start your itinerary by exploring Bagan's pagodas?! Some of Bagan's pagodas are more famous than others, meaning lots of other tourists around. You should also take into account that there are always renovations and therefore, you wouldn't be able to enter some of them. Check out with your hotel/guide regarding pagodas that are closed and you can also check out the updated information on google maps or maps.me.
You must pay the Bagan Archaeological Zone Fee to access the pagodas. It costs about $18-20 and is valid for three days. Make sure to bring the ticket you while visiting the pagodas. This payment funds the restoration and renovation process and it is a small price to pay to be able to admire one of the most amazing archaeological site in the world. You can buy the ticket at the bus/train station or at the airport or ask your hotel for assistance.
Some of our favorite pagodas in Bagan are Ananda temple, Sulamani Temple, Dhammayangyi Temple, Thatbyinnyu Temple, the Sein Nyet Sister Temples, and the Shwesandaw pagoda but there are many more to choose from. When we were there, it was still allowed to climb some of the pagodas but as of May 2019 it is not allowed to climb most of the pagodas in Bagan. Please be respectful, pay attention to the signs and don't attempt to climb the closed pagodas.
Watching the Sunset and Sunrise in Bagan
One of the top things to do in Bagan is watching the sunset from one of the pagodas. At the risk of sounding like a cliche, it is truly a special experience that should be on everyone's bucket list. In the past, most people chose to watch the sunset from the top of the Shwesandaw pagoda, just like we did. It was crowded and magnificent at the same time. However, these days, when you can't really climb most of the pagodas, you must find alternatives. The same goes for sunrise spots. Even if you are not a morning person, you should definitely wake up early to watch the sunrise in Bagan. You'll need to wake up as early as 4:00 or 5:00 am (depending on the season) but it is absolutely one of the best sights we have ever seen and it should at the top of your list of things to do in Bagan. Just imagine watching the sunrise over the ancient temples while feeling the sun warming your face and listening to the birds welcoming you to a brand new day. And then when you think things can't get any better, dozens of hot-air balloons can be seen from the distance, and all you have to do is hold your camera and click away to try and capture the breath-taking sight of the balloons among the temples or just enjoy this once-in-a-lifetime magnificent sight. Despite the unreasonable hour we had to wake at, and the lack of our usual morning coffee, we were so glad we put it on our Bagan itinerary!
Since currently you are not allowed to climb the famous pagodas that used to be the best spots for watching the sunset or sunrise in Bagan, here are some tips for finding awesome sunrise and sunset spots in Bagan:
Ask around at your accommodation for advice or if you are planning on taking a tour or a private driver/guide, ask for their advice for recommended spots.

Alternatively there are a few spots that could be ideal for sunset/sunrise watching in Bagan. First, the government has built some platforms that provide beautiful views. You will find these man-made viewing platforms at O-Htein Taung Viewing Mounds, Nyaung Lat Phet Viewing Mound, Ko Mouk Pond Viewing Mounds and Sulamani Hill. Check out their locations, reviews and 360 degrees view on google maps to judge which is the best.
Another option to watch the sunrise/sunset in Bagan is climbing the Bagan Viewing Tower (Nann Myint Tower) which costs about $ 5. Since the ticket is valid for the whole day technically you can watch both the sunset and the sunrise from there but it can get very crowded.
Some temples are a bit more elevated than others like Shwegu Gyi Phaya pagoda. On your first day try and scout for a good location for sunset or sunrise. Even a nice field from which you can see a few pagodas can be a good option. Just note that you'll need to reach it in the darkness to watch the sunrise and don't forget to bring a flashlight!
Another option to consider while choosing your accommodation is staying at a hotel/hostel with a rooftop terrace so you'll have great views for sunrise/sunset. Some recommended hotels with great views from their rooftop terrace are Bagan View Hotel and Hotel Temple View Bagan.

Finally, things keep changing in Bagan, so ask at the hotel or check on the app maps.me for any updates from recent travelers regarding possible sunset/sunrise spots.
Take A Hot-Air Balloon Ride
What to do in Bagan? well, take a ride in a hot-air balloon at sunrise of course! Although we didn't do it ourselves, for a lot of people it is the top attraction on their itinerary. Make sure to reserve a place in advance if you want to add it to your Bagan itinerary! Bare in mind that the hot-air balloon season is only from October to April. If you are not afraid from heights and you have the budget for it, check out this recommended hot-air balloon tour.
Visit The Local Art and Crafts Factories
There are a few small factories you can visit in the area such as a fan-maker factory, soy bean paste factory and the more commercialized Bagan lacquerware factory that provides an in-depth explanation about the process. There you can also find a huge shop with various lacquer items to buy.
Enjoy The Special Atmosphere
So many times we found ourselves chasing after all the top Bagan attractions on our busy itinerary, we forgot to enjoy the present moment and the special vibes of this place. So just relax and enjoy this small town with its many boutique hotels and great restaurants. Due to a very busy itinerary, we only had two full days here so we had little time to relax and enjoy the charms of the town and our hotel. However, many visitors choose to stay here longer and during the hottest hours of the day take a long break and relax in the hotel's pool with a nice cocktail. You can always go back to your Indiana Jones adventures in the afternoon.
Day Trips & Hidden Gems for Your Bagan Itinerary
We are always on the look out for hidden gems and finding ways to interact with the local inhabitants. Since we had a driver, we've also had some unique experiences like visiting local families and artisans and we even had lunch at one of the these places. It was a vegetarian meal and one of the best meals we had in Myanmar. If you are interested in deepening your knowledge about the local culture, check out these tours:
Bagan Community Tour which showcases the local culture and how ActionAid Myanmar helps the local villagers. The tour starts with a stroll through a local wet market and thanaka market, stop at a local tea shop where you'll get to try some local treats and then learn about the daily life of the local villagers who have no electricity and grow crops for a living. After eating lunch at one of the local houses, you'll cross the Ayeyarwady River with a boat to go back to Bagan.
Beyond Bagan Bike Tour –

This bike tour combines visits to some of the popular pagodas as well as visiting local villages. You will visit a small morning market and talk with the locals, and learn about bamboo products at another village. The tour ends with lunch at a special restaurant which serves as a training school for disadvantaged youths.

Another option is to build your own itinerary. Ask the hotel for recommendations for a guide and let them know what you are interested in. There are many local artisans in the area and many villages where you'll get to learn more about the local culture with the help of your guide. If you are heading next to Mandalay, you can ask your driver to stops at such unique places. On our way from Bagan to Mandalay we visited a few such unique villages. One was a pottery village and another one was a village that made handmade beads and jewelry.
Tips for Your Bagan Itinerary
Finally, let's talk about some helpful tips and helpful information for your Bagan itinerary. It's not enough listing all the top attractions and things to do in Bagan, we wanted to provide some helpful tips for your itinerary as well.
Bagan has hot weather year-round. Don't forget to wear a hat, stay hydrated and slap on that sunscreen.
If you are going to see the pagodas by yourself, don't forget to download the offline map from maps.me app. You can also check out the updated travelers' notes regarding some of the pagodas.
If you are planning on watching the sunrise from one of the sunrise spots, bring a flashlight with you.
As long as we're talking about sunset spots, you will probably encounter many locals that would offer their assistance in finding a sunrise/sunset spot or temples that are safe/allowed to climb on. Currently, it is forbidden to climb the temples so respect the local rules. They are intended to help preserve the pagodas and keep your safety!
Bear in mind that you also need to respect the local religion so cover your shoulders and knees (both men and women) when you visit the temples and take off your shoes when it's required.
Since you are going to spend a lot of time walking barefoot, we suggest carrying some wet wipes in your backpack.
When you visit some of the more popular pagodas, you will likely encounter very pushy salespersons. We understand it can get tiresome but be respectful and if you are not interested be polite about it. They are only trying to make a living.
Some of the locals you will meet will try to offer you a tour/guide/driver. Generally speaking, most hotels can book for you similar tours in better prices.
From our experience, try and spend at least one day with a guide, even if you are on a tight budget. In just 8 hours you will learn so much more about the pagodas and you'll get to deepen your knowledge about the history and culture of Myanmar.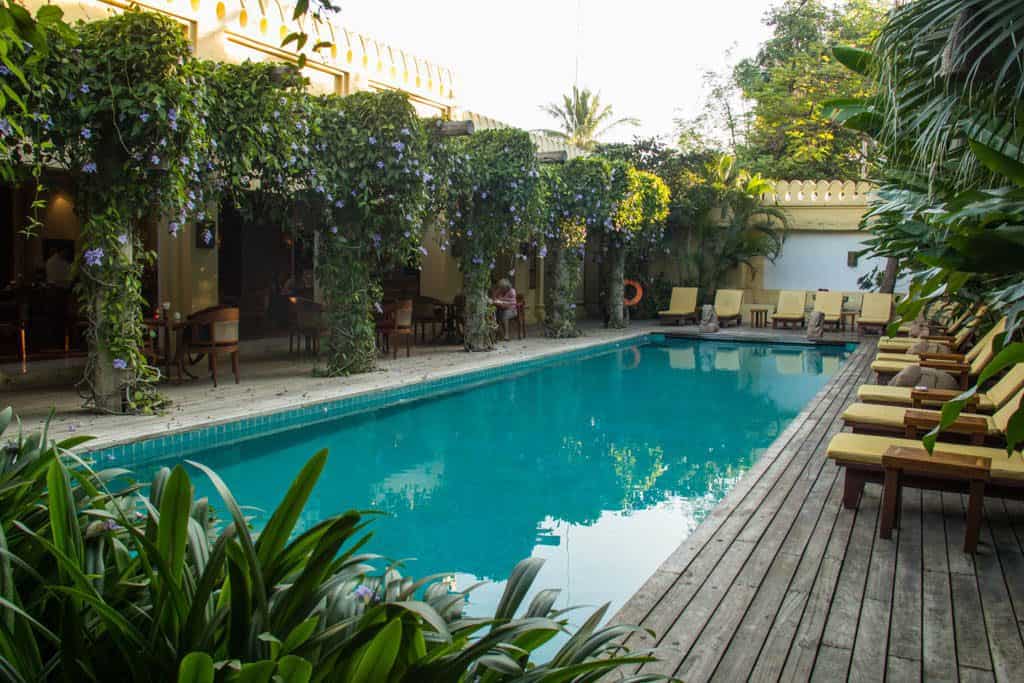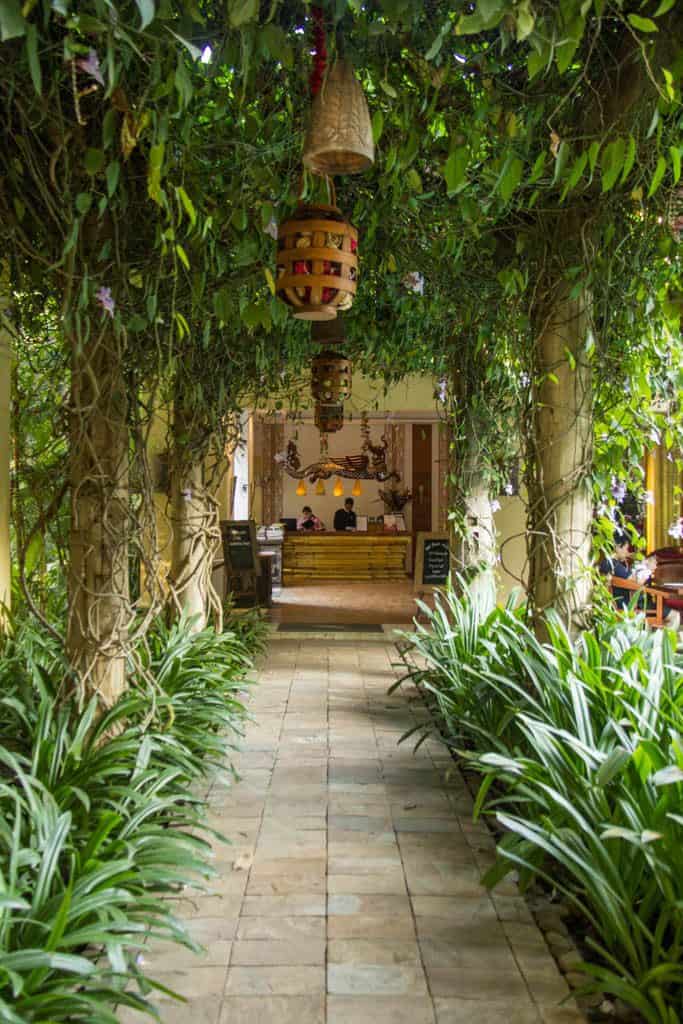 When you start planning your Bagan itinerary and you're wondering where to stay in Bagan, bear in mind there are three main areas you can choose from: Old Bagan, New Bagan and Nyaung U. Old Bagan is where most of the famous temples are located but the hotels also come with a higher price tag. In New Bagan and Nyaung U you'll find a variety of accommodation options and also a lot more restaurants to choose from. We chose to stay in New Bagan since it was closer to the temples than Nyaung U and we found a lovely hotel we were very happy with.
Luxury Hotels in the Old Bagan
The Hotel @ Tharabar Gate – This hotel is a great choice if you want to stay in the middle of Old Bagan. It is located just opposite the famous Ananda Temple and is within walking distance from other popular temples. The rooms are big and the setting is beautiful. The lush garden and decent-size pool will provide a much needed shelter from the midday-heat. he Hotel @ Tharabar Gate has great reviews including 9.5 for its location.
Aureum Palace Hotel & Resort Bagan – This luxury hotel is situated a bit inland in Old Bagan (closer to Nyaung U) but it has a huge tropical garden, a big swimming pool, and stunning views of some of the pagodas around it. At night time you'll get to see the illuminated pagodas from the pool area. Some of the rooms also offer great views of the nearby landmarks.
Mid-Range Hotels in the Old Bagan
Bagan Thande Hotel – Another excellent choice in Old Bagan, especially if you're looking for tranquility and river views. This hotel is located on the banks of the river which guarantees beautiful sunset views.
Luxury Hotels in New Bagan
Bagan Lodge – One of the most beautiful hotels in Bagan with a beautiful garden, swimming pool, gym and spa. It is located a bit further away than the other hotels in New Bagan and it has excellent reviews.
Mid-Range Hotels in New Bagan
Areindmar Hotel – We stayed at Areindmar Hotel and we loved the friendly staff, relaxing pool area and the breakfast options. It is located in close proximity to good restaurants and massage salons in New Bagan.
Villa Bagan – This small hotel has nicely decorated rooms, a small pool and a restaurant. The setting is lovely with a leafy garden and views to nearby ruins.
Budget Hotels in New Bagan
Bagan View Hotel – This hotel has a rooftop bar from which you can see the beautiful surrounding. It can double as a sunrise/sunset spot as well. It is located conveniently within walking distance from restaurants and bars and has great reviews.
Ostello Bello Bagan – Ostello Bello is well known among the traveling community. The staff is friendly and helpful and offers great tours. They offer a variety of rooms including dormitory and private rooms.
Ostello Bello Bagan Pool – Same as before, only with a pool which can be a big bonus in Bagan.
Mid-Range and Budget Hotels in Nyaung U
Heritage Bagan Hotel – This 4-star hotel has great reviews. It is one of the most beautiful hotels in Nyaung U and includes a fitness center, a spa and two swimming pools. They offer regular rooms at a great price but their lake-view suites are quite expensive.
Ananta Bagan – Excellent choice in Nyaung U. This hotels gets great reviews from the breakfast buffet and facilities to the staff.
Golden View Hotel – One of the best options in Nyaung U. The setting is lovely, the rooms are big and comfortable, and the hotel has a nice garden and swimming pool.
Bagan Sense Hotel – Another great choice in Nyaung U. Simple and comfortable rooms, a swimming pool and a rooftop bar.
For more accommodation options in Bagan, check out here
Food is always a top attraction for us! We had a great vegetarian dinner at Be Kind to Animals The Moon in Old Bagan. They also have a sister restaurant in New Bagan, The Moon (2) Be Kind To Animals. We had one of our best meals in Myanmar at a local family house in Bagan and you are welcomed to read all about it in our Bagan travel story. Other recommended restaurants include Weather Spoon's Restaurant and Bar which has a varied menu with western and traditional choices and lots of vegetarian options. Another good choice is Sharky's which offers more of a Westernized menu. The dishes are made from local ingredients, organic when possible and if you are missing a healthy doze of greens, try one of their salads. Finally, Sarabha Restaurant offers mainly Burmese fair with the occasional Thai and even Western dishes.
Final Thoughts about Bagan
Bagan is such a great place with so many things to do other than exploring the pagodas, so don't forget to check some of the other attractions in the area! We especially loved visiting the local artisans and the nearby villages. There's no doubt this is going to be one of the highlights on your Myanmar itinerary, so plan ahead so you won't miss a thing. In terms of how many days to spend in Bagan, we were there in November and it was already very hot. We wished we had a another day (on top of our two full days) so we could take things easy and spend the hottest noon hours by the pool.
Helpful Information for your Myanmar Itinerary
Don't forget to save our Bagan itinerary for later!
Don't forget to check out our Asia guides!
Discover the best things to do in Munduk, Bali's hidden gem. Rice Fields, Waterfalls and Temples in North of Bali.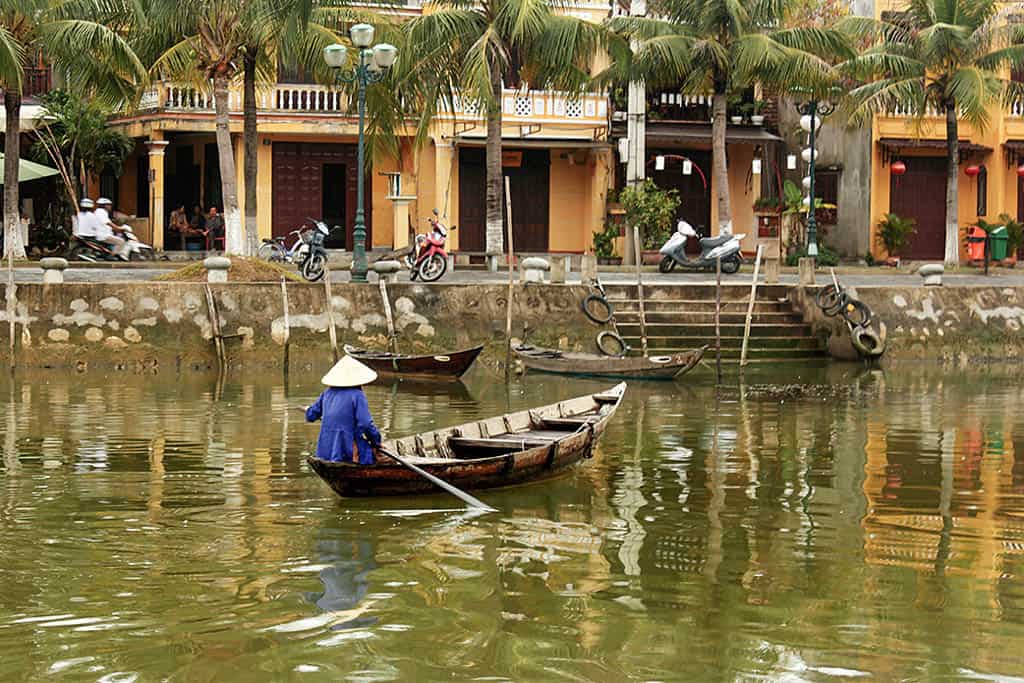 If you haven't been to Vietnam yet, check out why you need to start planning your Vietnam itinerary ASAP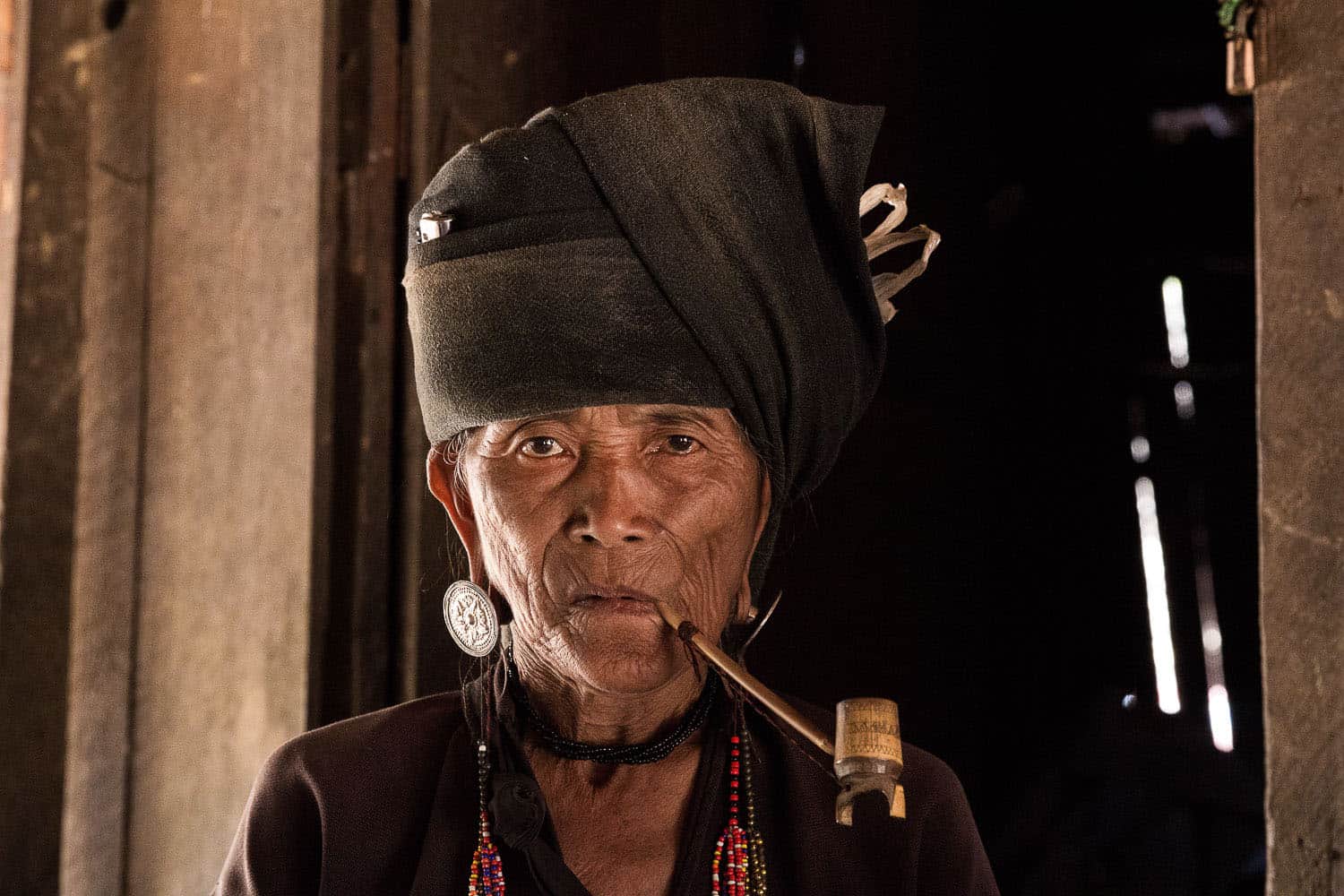 Best hidden gems in Myanmar, things to do and great tips to help you plan the perfect Myanmar itinerary without the crowds!