Things to Do and See in and around Munduk Bali
Nestled amongst rice fields and clove and coffee plantations, still hidden from the massive tourist crowds of Kuta, Canggu and Ubud, Munduk is the perfect place to relax for a while and discover the countryside and the gorgeous natural treasures of Bali. When planning our Bali adventure, we really wanted to discover the more authentic side of the island and the quiet village of Munduk was the perfect place to do some trekking, discover the gorgeous Munduk waterfalls and mainly relax for a while.
Waking up in the morning in the middle of a rice field is an experience that is hard to describe. Watching the villagers harvesting the rice right in front of our room, and the smell… we were surprised by the smell! It was harvesting time while we were there and everywhere we went, we could smell this delicious rich, a bit nutty, odor – yep, you could actually smell the rice in the air.
There are so many things to do in Munduk, Bali and some of our highlights include: Trekking around the area, walking through the small village where the houses are located in the middle of a clove plantation, being invited to one house to watch how they prepared the baskets for their daily offerings and to another where we watched a woman making the famous Indonesian sambal, learning about herding ducks, finding one of the most beautiful waterfalls in Bali, and having it all to ourselves… These are just some of the top things to do in Munduk!
This post may contain affiliate links, which means we earn a small commission if you purchase from them (no extra costs to you!). For details check our disclaimer.
Get monthly updatesincluding exclusive access to our google maps which feature all of our favorite attractions in numerous cities all over the world.
I want to subscribe to your NEWSLETTER!
Amazing Things to Do in Munduk Bali
Go on a Waterfall Treasure Hunt
There are gorgeous waterfalls all over Bali but there's no doubt that some of the most beautiful waterfalls are located around Munduk. You can spend 2-3 days just chasing waterfalls if this is what you are looking for. There are plenty to choose from such as the Munduk waterfall, Git Git, Banyumala, Sekumpul and many more. We visited only 2 of the bunch, Munduk waterfall which was nice, but to be honest there are much nicer waterfalls around, however, we were almost the only ones there which is always great. Our second waterfall was located at Banyuatis village. This waterfall is kind of a secret spot and referred to as Banyuatis\Pesiraman waterfall. We hiked there with our guide as part of our Munduk trekking route, and it was divine! Probably one of the best waterfalls in Bali because it is still off the beaten track. There is a large platform where you can admire the two cascading waterfalls from above, and depending on the season (during the rainy season it is impossible), you can hike down (a very easy hike) to the bottom and take a dip in the natural pool or just admire the beautiful scenery. We've visited many gorgeous waterfalls in Asia but this one was one of the best!
Tips: Unfortunately, some of the most beautiful Munduk waterfalls can be crowded so ask your guide/driver/hotel for the best time to visit each waterfall to avoid the crowd.
Munduk Trekking - Hike Through the Rice Paddies and Plantations
One of our favorite things to do in the area was trekking through the local villages of Kayuputih and Banyuatis, just near Munduk village. Our hotel was located just between these two villages, and with the help of our guide, we discovered the rural Bali. If you are looking for an authentic experience, this is it! We visited the area during harvesting time and we got to witness all of the stages of how rice is produced and how do the locals herd the ducks (It involves a long wooden pole with a colorful plastic bag tied to the top. The ducks always follow this pole blindly. Whenever the farmer moves the pole to another patch of land, a group of ducks starts quaking and waddling hurridly after it. Quite a funny and even addictive sight!). We were invited to some of the local houses, we learned about producing clove oil from clove leaves, we trekked through the rice fields and the cacao, clove and fruit plantations in the area and we finished off with a dip in our own private waterfall. It was one of our most memorable days in Bali and in our opinion, one of the best things to do in Munduk Bali.
Tips: We do recommend hiring a guide, otherwise it would be almost impossible not to get lost, plus with a guide, you'll get to deepen your knowledge and actually talk with and learn about the local community. Our guide, Vanz Berlin was great! Very knowledgeable, friendly and fun to hang out with. You can send him an email at Putuberlin76.pb@gmail.com
Sip Some Coffee in a Coffee Plantation
The Balinese coffee is famous all over the world and you can find coffee plantations all over Bali that offer samples from the local Balinese coffee infused with different flavors (chocolate, coconut, turmeric and more). Many people are keen on tasting Kopi Luwak which is one of the most expensive coffees in the world. Kopi Luwak is made from berries that have passed through the digestive system of the local animal Luwak (civet cat), meaning their poop! Unfortunately, it is a cruel industry that holds these animals in captivity and mistreats them and since it is such a popular tourist attraction, it is hard to find coffee plantations that do not serve this coffee. We did visit a coffee plantation elsewhere in Bali, however, after seeing the caged luwaks in the backyard, we don't recommend visiting this specific one. Nevertheless, we've noticed a few coffee plantations around Munduk that claim to serve cruelty free luwak coffee. So, if visiting a Balinese coffee plantation is on your list of things to do (it is actually a lovely experience) choose wisely and ask your guide/hostel/hotel for recommendations in the area.
Tips: We have read that the Munduk Moding Plantation is one of the most ethical coffee plantations in Bali where you'll be able to visit a coffee plantation guilt-free.
Attractions and Things to Do Around Munduk
On our way to Munduk from Ubud we managed to visit some of these attractions, so you can either visit them on your way to/from Munduk or do them as day trips from Munduk.
Discover Jatiluwih Rice Terraces
One of our top recommendations must be Jatiluwih rice paddies. Located halfway between Ubud and Munduk, this is a place you don't want to miss. 'Jati' means real or true while 'Luwih' means beautiful or good and these rice fields are indeed one of the most truly beautiful sights you'll get to see in Bali. These gorgeous rice fields are very different from the famous Tegalalang rice terraces in Ubud. They are huge in size, much less crowded and the sight of Mount Bratan towering over them only adds to their allure. You can choose any of the 5 marked routes to explore them on foot or by bicycle (on foot the shortest route will take you about an hour while the longest is approximately 4.5 hours). It was such a great change from the overcrowded and tiny Tegalalang rice terraces and it is truly one of the best places to stop on your way to Munduk from Ubud, so it definitely should be at the top of your list for things to do in Munduk.
Tips: Come early and after your hike, sit at the coffee shop above Jatiluwih terraces and order some breakfast, lunch or iced coffee, the view is to die for!
Visit Pura Ulun Danu Bratan Temple
Pura Ulun Danu Bratan is one of the most iconic temples in Bali, this temple was built in the 17th century to honor the goddess of lakes and rivers, Dewi Danu. The temple is located in a large compound with groomed gardens on the shore of Lake Bratan. It is one of the most photographed temples in Bali due to the picturesque scenery of the water that surrounds the lake, groomed gardens and dramatic mountains in the background.
Tips: if you want the place to yourself, get there early in the morning, preferably to watch the sunrise. If you have no choice but to get there later in the day, there will probably be a lot of people around. It is still a nice sight and some ND filters will come in handy for the photographers amongst you. Also, if posing at the famous gate at Handara Golf Course is on your list of things to do in Bali, it is just around the corner. However, be prepared to stand in line for this latest Instagram fad.
Enjoy the Viewpoints Overlooking the Twin Lakes
The viewpoints over the twin lakes (Tamblingan and Buyan) are quite touristy but the view is gorgeous. If you'd like your pictures taken in a bird's nest, a cup of tea, in the middle of a giant heart or just swinging over the view – this is the place for you.
There are buses and shuttle buses from Denpasar (3.5 hours) and from Ubud and you can also hire a scooter from Ubud. However, if you can afford it, the easiest way is to hire a driver or a taxi. Since there are so many places of interest along the way, we suggest hiring a driver and stopping along the way. With a driver, from Ubud it takes about 1.5 hours without any stops and from Denpasar a little bit longer (depending on traffic).
Generally speaking, Munduk weather is cooler than around the coast. It can get a bit cloudy in the afternoon so you should try and do most of the important activities early.
If you want a really unique experience and can afford it, we stayed at the wonderful eco-lodge Sanak Retreat. Located very close to Munduk village. The scenery is unbeatable, the staff was amazing and the food was excellent. You can spend your days trekking around the area, visit the local villages or the numerous close by waterfalls or just relaxing around the pool, reading a book while overlooking the rice fields in front of your porch and spoiling yourself with a message at the spa. Another option for a luxury boutique hotel is the famous Munduk Moding Plantation Nature Resort & Spa. It has an amazing infinity pool which overlooks the beautiful scenery and their coffee plantation garden. For less expensive choices, you can try any of these Munduk accommodation choices.
Munduk is truly one of the best places you can go to if you want to experience the rural and less touristy side of Bali. From the rice terraces, clove and coffee plantations, trekking opportunities and gorgeous waterfalls to visiting the local villages and relaxing at the pool, there are many attractions and things to do all around the area and it is one of Bali's hidden gems. So make sure to include Munduk in your Bali itinerary!
If you liked our Munduk guide, don't forget to pin it!
You might like our other travel guides...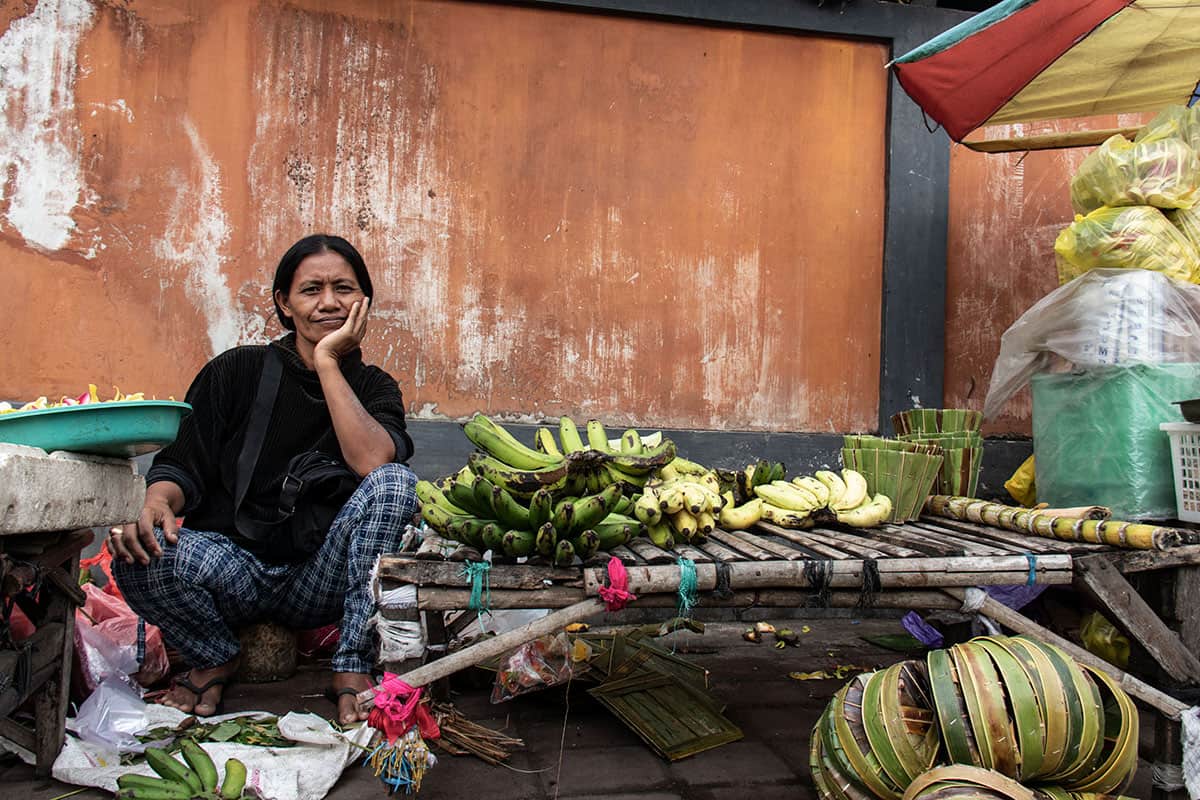 If you are looking to discover the secrept spots of Bali without groups of tourists around, read all about Sidemen in East Bali. What to do in and around Sidemen, Bali.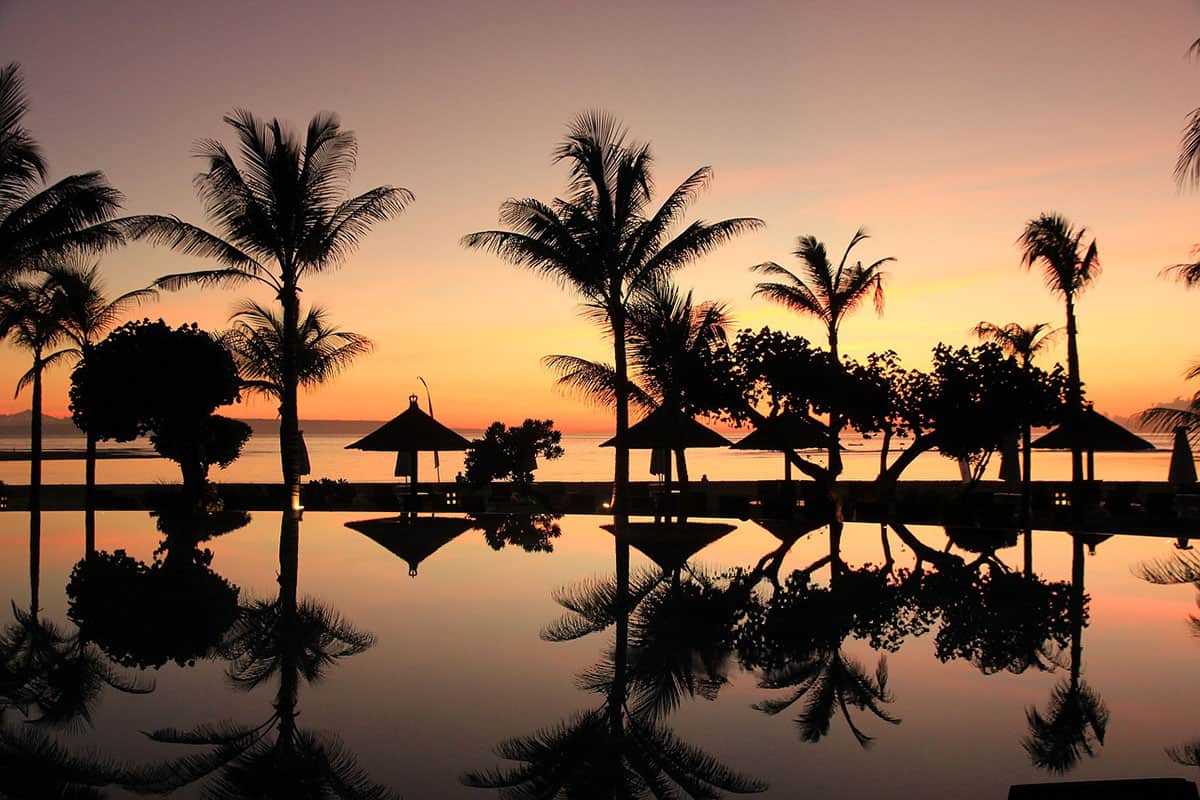 From the best temples and rice paddies to the most gorgeous infinity pools and beach bars, we've listed the must-do and must-see experiences in Bali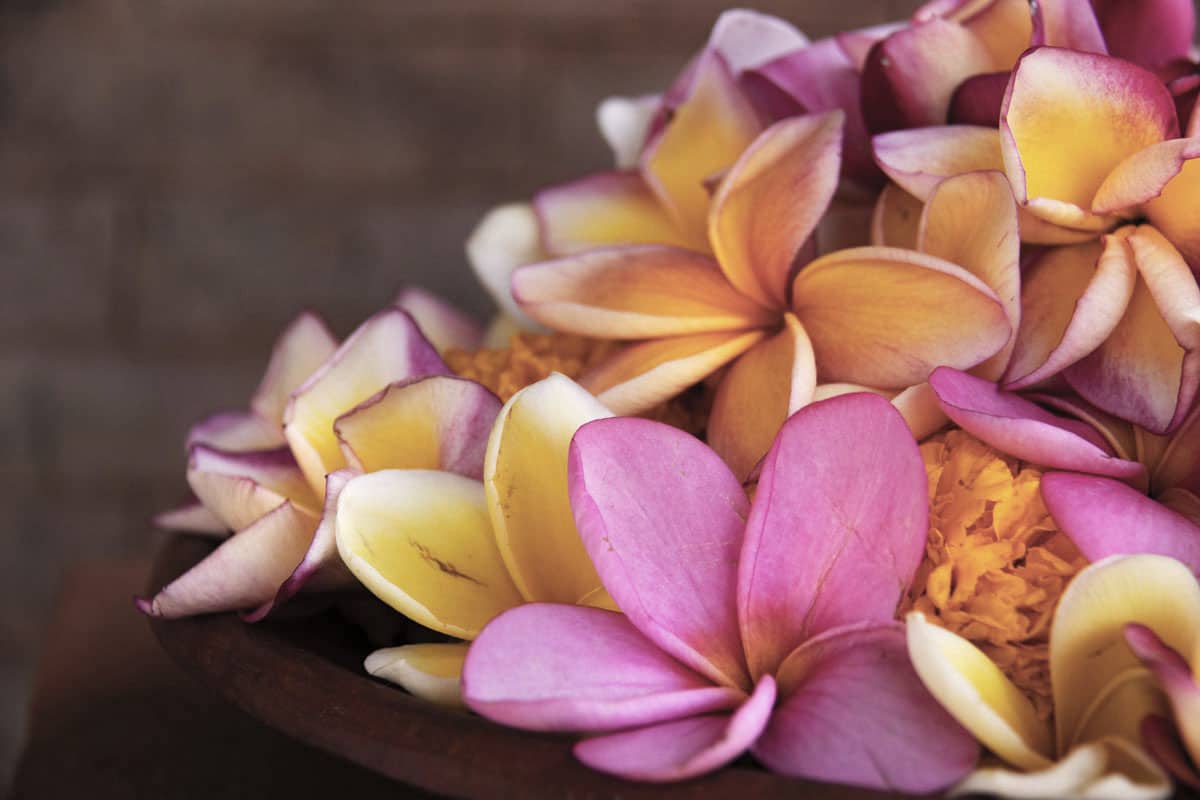 Our itinerary includes some famous attractions with off the beaten path gems. The best places to visit in Bali, things to do, where to sleep and helpful tips.