Ubud Food and Restaurant Guide for the Best Foodie Experience in Ubud Bali
Our Ubud Food Guide features some of our favorite restaurants in Ubud Bali, a place that is the ultimate foodie's paradise! We've been dreaming about Indonesia for a long time before we finally got to check it off our bucket list. We went through multiple travel guides and food guides for Indonesian food. We wanted to have a taste of the gorgeous rice terraces, dreamy beaches, unique culture and ancient temples everyone was talking about and yes, we also couldn't wait to have a taste of the gorgeous colorful smoothie bowls, healthy vibrant salads, floating breakfasts (yes, it is a thing in Bali) and chicken satay we read about in all of those foodie guides!
We had our first taste of Indonesian food in Yogyakarta and though we had some rich and flavorful local dishes, it was not the colorful images of smoothie bowls and fresh healthy salads we are all way too familiar with from social media (if you are going to Yogyakarta, check our Yogyakarta Guide with a mini food guide for the area).
And then we arrived to Ubud, and for a minute we felt like Alice in Wonderland, we stepped into a different realm and wanted to visit every coffee shop and restaurant in sight. Our Bali itinerary included many off the beaten track destinations and therefore Ubud was the only place we got to really experience the famous Balinese foodie culture. No wonder there are so many Ubud foodie guides out there, not only is the food delicious and Instagram-friendly, but the interior design of some of the places is an inspiring mixture of modern, colonial and Balinese influences. From coffee shops and restaurants to the hotels and spas, Ubud is the Mecca for lovers of food, design and healthy lifestyle
We had a really packed itinerary and so we visited only a limited number of restaurants and coffee shops. So withour further ado, here is our Ubud food guide and recommendations for our favorite restaurants and coffee shops in Ubud:
This post may contain affiliate links, which means we earn a small commission if you purchase from them (no extra costs to you!). For details check our disclaimer.
Our Ubud Food Guide to Find the Best Restauarnts in Ubud
Hujan Locale - Best For Fusion Kitchen
We always try to eat local delicacies in each destination we visit but we also love to try fusion dishes and Hujan was probably our favorite restaurant out of the bunch. On our first attempt, we couldn't get a table, but we did manage to score one for our last night, and let me tell you, it's a good thing it was our last night in Ubud, otherwise, we would have come back for more and more and more…
From the modern design with the colonial touches, the most delicious and beautifully plated dishes (served in unique ceramic plates) and well trained and friendly staff, everything was picture perfect! We had the Lake Toba snapper ceviche, the tuna carpaccio and steamed fish. All the dishes were so delicious, Indonesian cuisine with a modern twist. For dessert, one of the best desserts we've ever tasted, popcorn ice cream with meringue, caramelized bananas and salted caramel! The prices here are a bit higher but worth every penny. It was truly one of the best meals we've ever had!
Hujan Locale: Jalan Sri Wedari No.5, Ubud
Get monthly updatesincluding exclusive access to our google maps which feature all of our favorite attractions in numerous cities all over the world.
I want to subscribe to your NEWSLETTER!
Nusantara - Best For Indonesian Food
Another great restaurant that serves Indonesian dishes from all over the archipelago. The cozy atmosphere with colonial inspired interior design only adds to the experience, and so does the lovely open bar. Their menu is intended for sharing and most of their dishes are a bit spicy. For starters you'll get a large tray with rice crackers and a few local delicacies (including a couple of sambals, the Indonesian chili paste), a great way to start your meal and try some Indonesian fare you probably haven't tried before. We had the banana blossom salad (saltier than the Vietnamese version we are familiar with and with a more prominent flavor of fish sauce), an excellent squid dish as well as a softshell crab. They also have a great menu for cocktails and unique tea drinks. Again, the prices are a bit higher than your average Ubud restaurant, but it is one of the best restaurants in Ubud.
Nusantara: 9C Jalan Dewi Sita, Ubud
Cantina - Best For Mexican Food
If you're craving some tacos, try the fresh and colorful ones at Cantina. A tiny place with an open bar where you can see how the staff use the local fresh ingredients and home-made tortillas to assemble these little vibrant juicy tacos. The guacamole and home-made tortilla chips are wonderful as well! One of the best places to eat Mexican food in Ubud.
Cantina Ubud: Jl. Dewisita, Ubud
Seniman Coffee - For the Best Coffee
One of the most well-known establishments in Ubud where you'll probably find the best coffee in town! They roast their own coffee and are experts at their craft so even the coffee snobs amongst you would love this place. Not only for coffee lovers, you can also find here a great selection of juices and a big plus in our book is that breakfast is served all day (Indonesian and Western choices).
Seniman Coffee: Jl. Sriwedari No 5, Ubud
Our Ubud Foodie Guide for Vegetarians and Vegans
We love healthy food and many times we find ourselves go for vegetarian options, especially at lunchtime. These coffee shops and restaurants are a great choice for anyone who is looking for vegetarian and vegan food in Ubud or anyone who maintains a healthy lifestyle.
For anyone who loves healthy fresh food with lots of vegan and vegetarian options, a beautiful and relaxing setting and friendly staff, this place should be high up on your Ubud foodie bucket list! We loved the open-air space with the touches of cool blueish hues and the tasty dishes, made from fresh local ingredients. The eggplant sandwich and salads felt so rich, decadent and healthy at the same time and their breakfast was lovely too (since they are connected to the boutique hotel Adiwana, their breakfast menu consists of 3 set breakfast options to choose from – we had the banana pancakes and coconut crepe with fresh fruits and yogurt). Again, one of our favorites! Great for anyone who wants a healthy meal and perfect for vegetarians and vegans! Instagram lovers will rejoice as well over the perfectly designed space and the picture-perfect dishes.
Herb Library: Jl. Jembawan 1, Ubud
This café/restaurant serves some of the most colorful dishes we've ever seen, and after you have a taste of one of their dishes or sip their cleansing juice, you'll feel your immune system getting stronger by the minute! We sat at the bar outside, overlooking the street and ate our Raw Goodness and Young Papaya salads and couldn't be happier. There are many choices for vegans and vegetarians as well as some dishes for meat or fish lovers. This place is recommended for breakfast, lunch or dinner, satisfaction guaranteed!
Juice Ja Cafe: Jl. Dewisita, Ubud
Kafe is well known amongst travelers, whatever you're craving for, you'll find it here. From breakfast smoothie bowls, pancakes, omelets or rice puddings, to Vietnamese rolls, quesadillas, salads, sandwiches, pasta dishes and sweets. We are usually not fans of places that serve every dish you can think of, however, Kafe has earned its reputation fair and square and the dishes are fresh, Instagram-friendly and delicious. One of the best places in Ubud to find healthy food with a nice atmosphere and a great selection of vegan and vegetarian dishes as well.
Kafe: Jl. Hanoman No. 44B, Ubud
Ubud is truly a foodie's paradise and we can't wait to come back and add some more places to our Ubud food guide. If you have any more recommendations for where we could find the best food in Ubud, let us know because we already know we'll come back one day and if you are looking for attractions for your Ubud bucket list, check out our favorite things to do in our Ubud Guide.
Liked our Ubud Food Guide? Don't forget to Pin it!
Here are some more of our Foodie Guides so don't forget to check them out!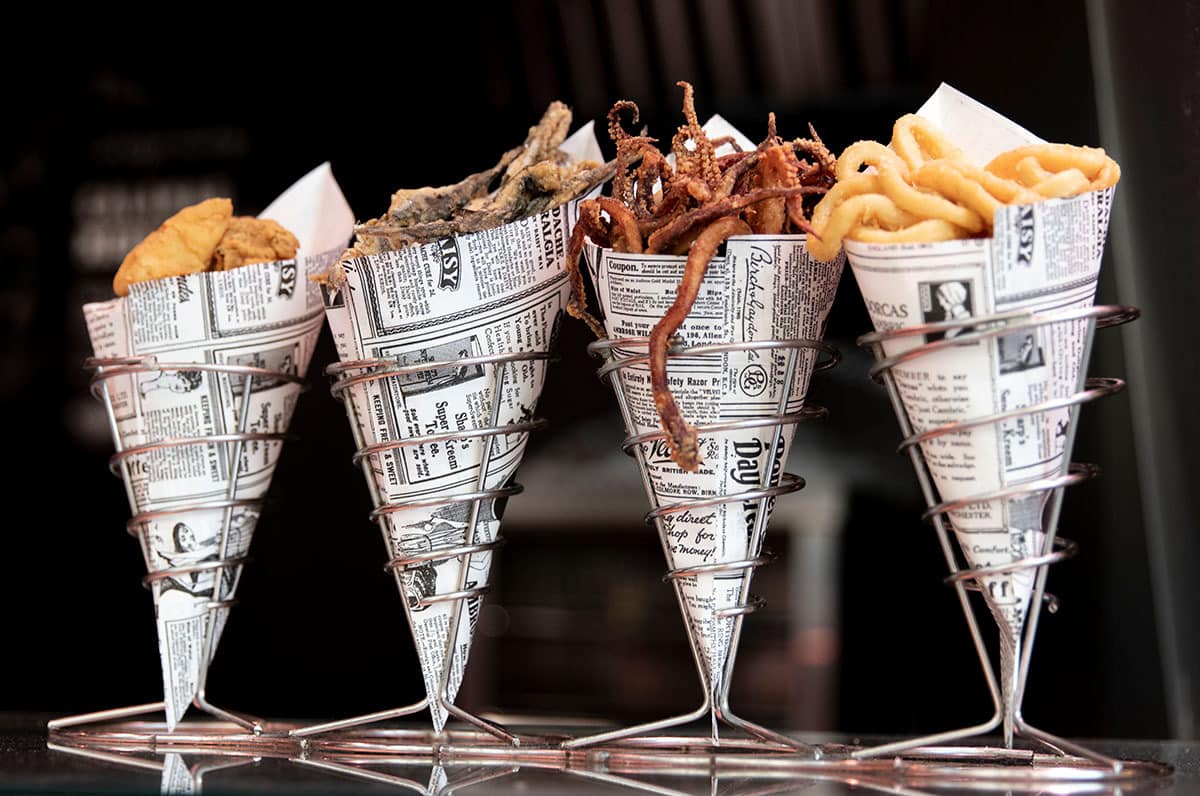 For the best food markets, restaurants, tapas bars and coffee shops in Madrid, check out our post!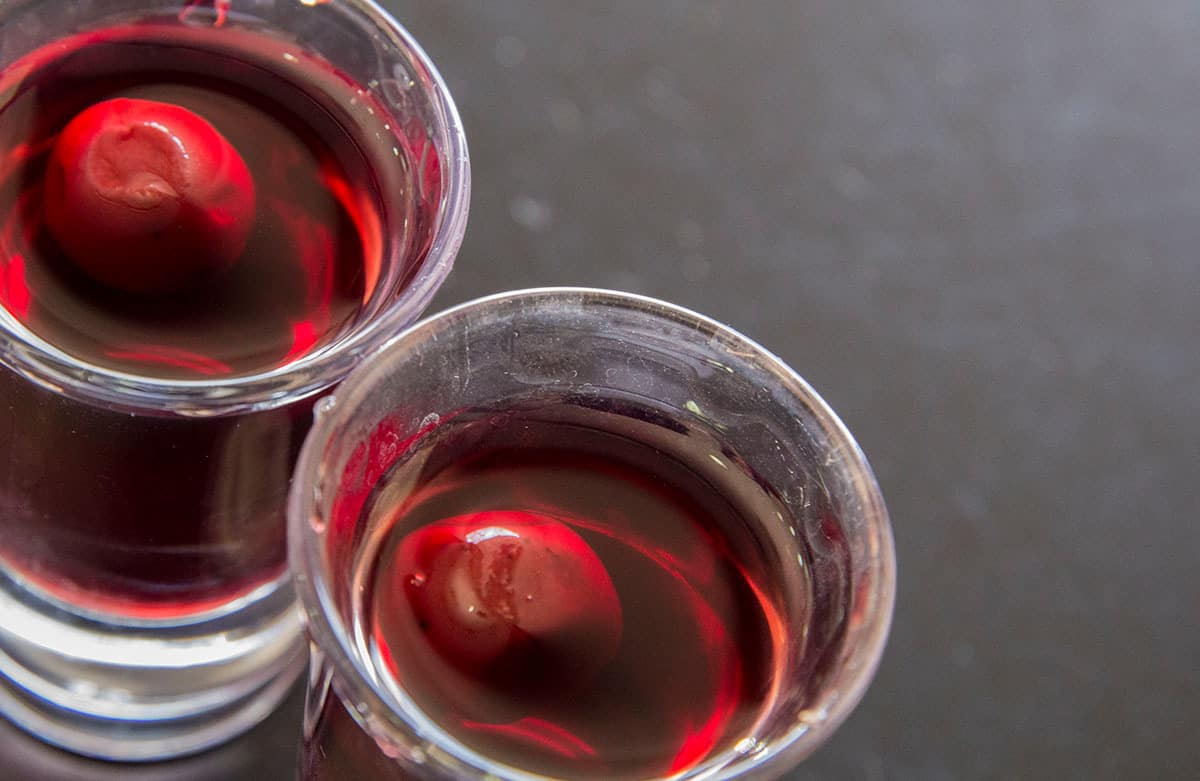 Best food you must try in Portugal and where to find it - just read our recommendations for the best restaurants!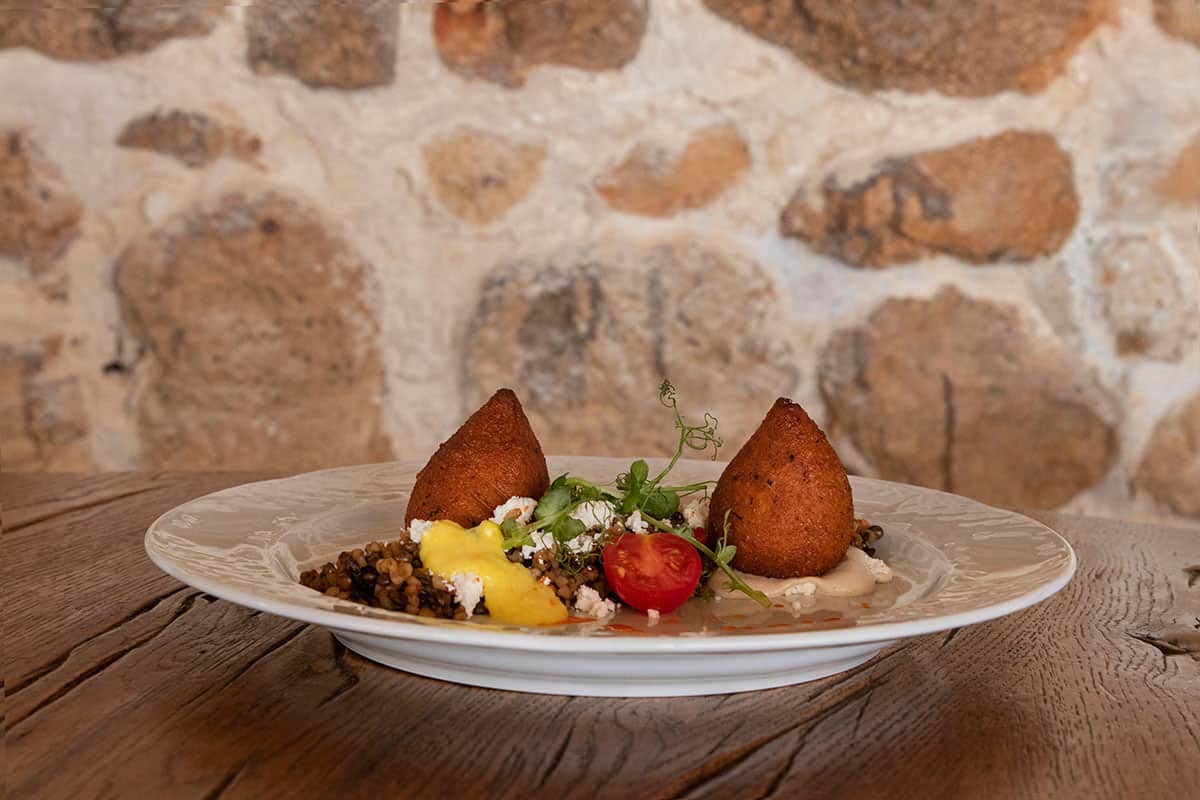 To discover the best Israeli cuisine, check out our Akko Foodie Guide - from bakeries and hummus to amazing restaurants.