Myanmar Off The Beaten Path - Highlights and Tips
Our off the beaten track Myanmar travel guide is all about enjoying the hidden gems of Myanmar without the crowds. We have explored popular destinations in Myanmar but also tried to find as many hidden gems as possible. This Myanmar off the beaten path guide is full of helpful tips and suggestions for anyone who wishes to see under-the-radar-gems in Myanmar, learn about unusual attractions and get tips for enjoying the popular attractions without the crowd.
Our Myanmar Off the Beaten Track Post was updated recently with tips and pictures from Yuval Even & Amit Kedem
In recent years Myanmar has become a very popular destination for anyone who loves exotic destinations and is looking for an off the beaten track experience. For years, Myanmar (also known as Burma) was off limits for Western tourists but ever since it opened its borders to the West, there is a constant rise in the number of tourists who visit the country. And who can blame them? What's not to like? Ancient temples, fascinating culture, gorgeous views and landscapes, the famous Myanmar handicrafts, these are just some of the highlights you can find in Myanmar. There is something for everyone from nature lovers to culture enthusiasts and photographers at heart.
Unfortunately, many visitors who are looking for an off the beaten path experience are a bit disappointed by the number of tourist buses that can be seen in some of the most popular places in Burma. There are so many other places to see in Myanmar other than Bagan or Inle Lake, you just need to know where to go to avoid the crowds of tourists if you are looking for a more authentic experience. Even in popular places such as Bagan, there are still authentic places and hidden gems just waiting to be discovered. These were actually the highlights of our Burmese adventure. So, if you are looking for an off the beaten path experience in Myanmar, just follow our guide and tips!
This post may contain affiliate links, which means we earn a small commission if you purchase from them (no extra costs to you!). For details check our disclaimer.
Off The Beaten Track Myanmar - Highlights and Tips to Discover The Authentic Myanmar
Pindaya, Shan State, Taunggyi District
Why Should Pindaya Be on Your Off The Beaten Path Itinerary?
Pindaya is a small town located in the Taunggyi District, in the west of Shan State. We flew to Pindaya from Yangon and honestly, it was one of the best surprises of our trip. Most people come here to see the famous Pindaya Caves but we fell in love with the small family-owned workshops and the gorgeous agricultural views. If you are interested in learning more about Myanmar's traditional handicrafts and visit some of the most authentic family owned plants we've seen in Myanmar, you should add Pindaya to your off the beaten track Myanmar itinerary. Nature lovers will rejoice as well because Pindaya is surrounded by the most beautiful agricultural land, fields filled with colorful flowers and different crops. Driving and walking through the small rural villages, we saw so many unique sights we haven't seen anywhere else in Myanmar, local kids riding their buffalo, motorbikes loaded with agricultural crops, there's an air of authenticity in the magical area of Pindaya!
Getting there: The nearest airport is Heho airport (about an hour drive by car). Alternatively, you can drive to Pindaya from Inle Lake (2.5 hours) or from Mandalay (5 hours).
Off the beaten track highlights: Small family-owned workshops for traditional goods and gorgeous agricultural landscapes.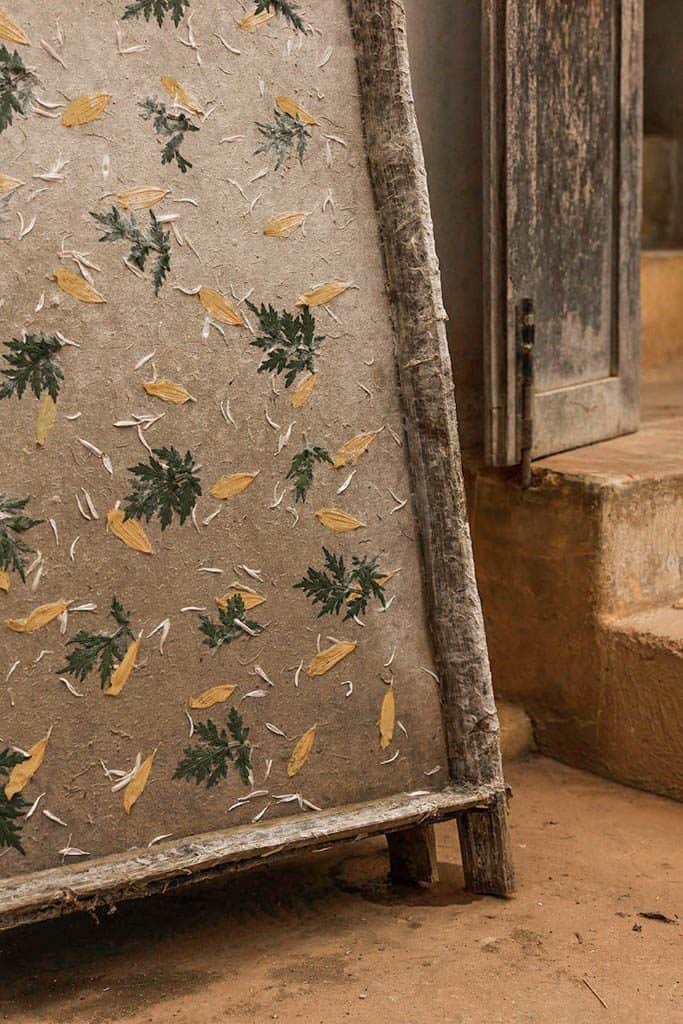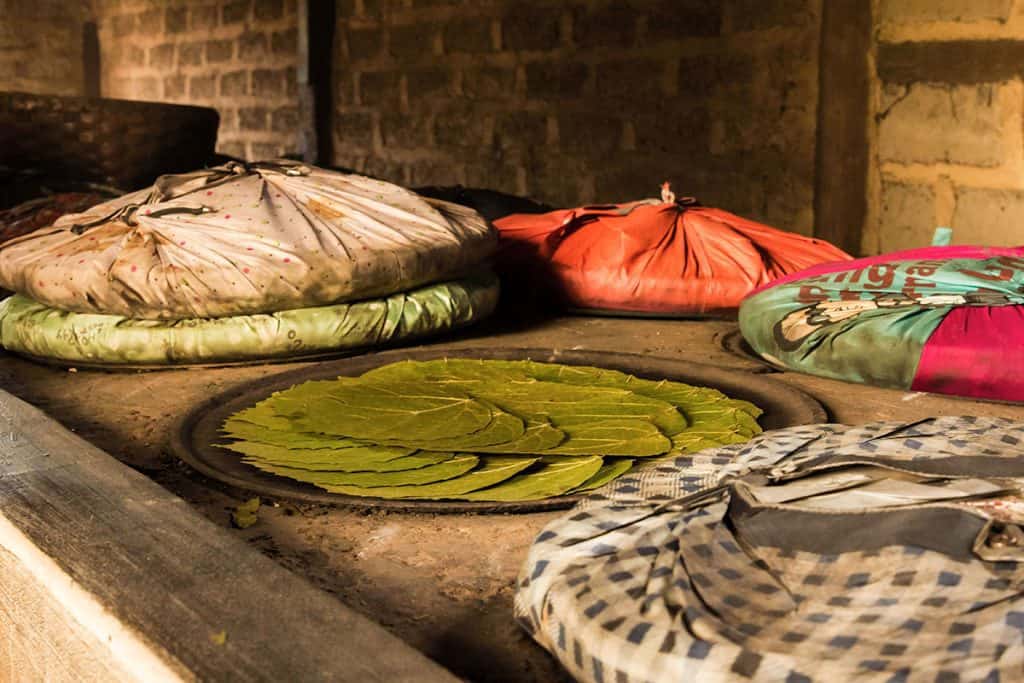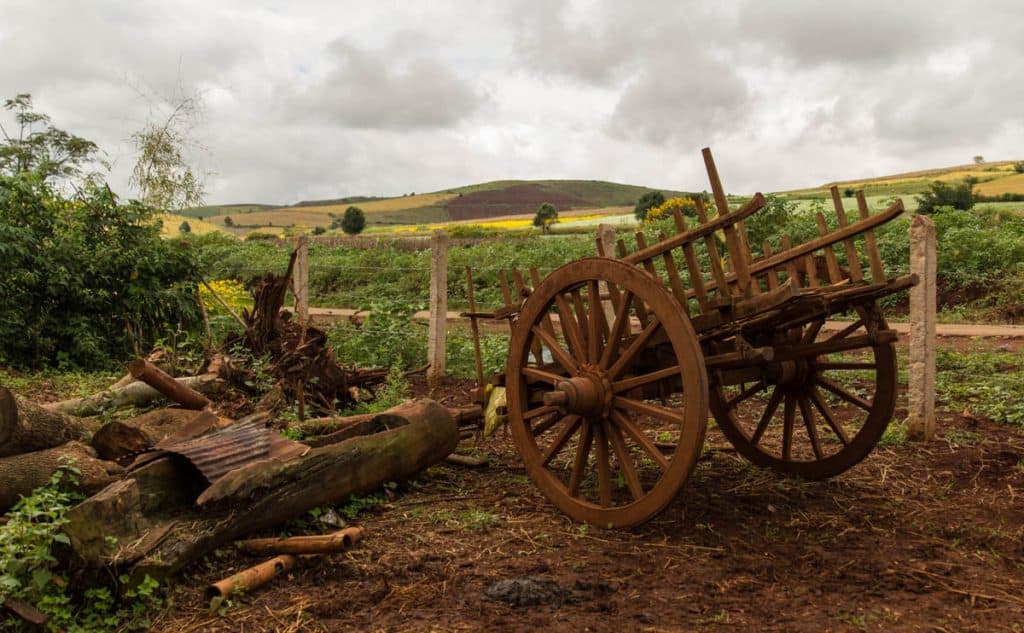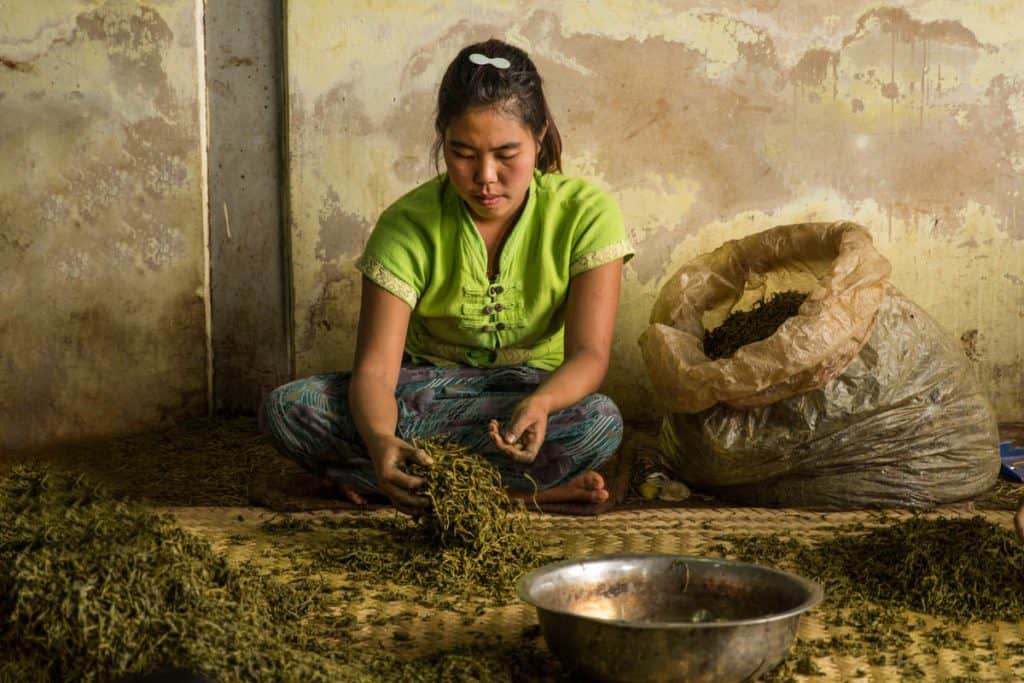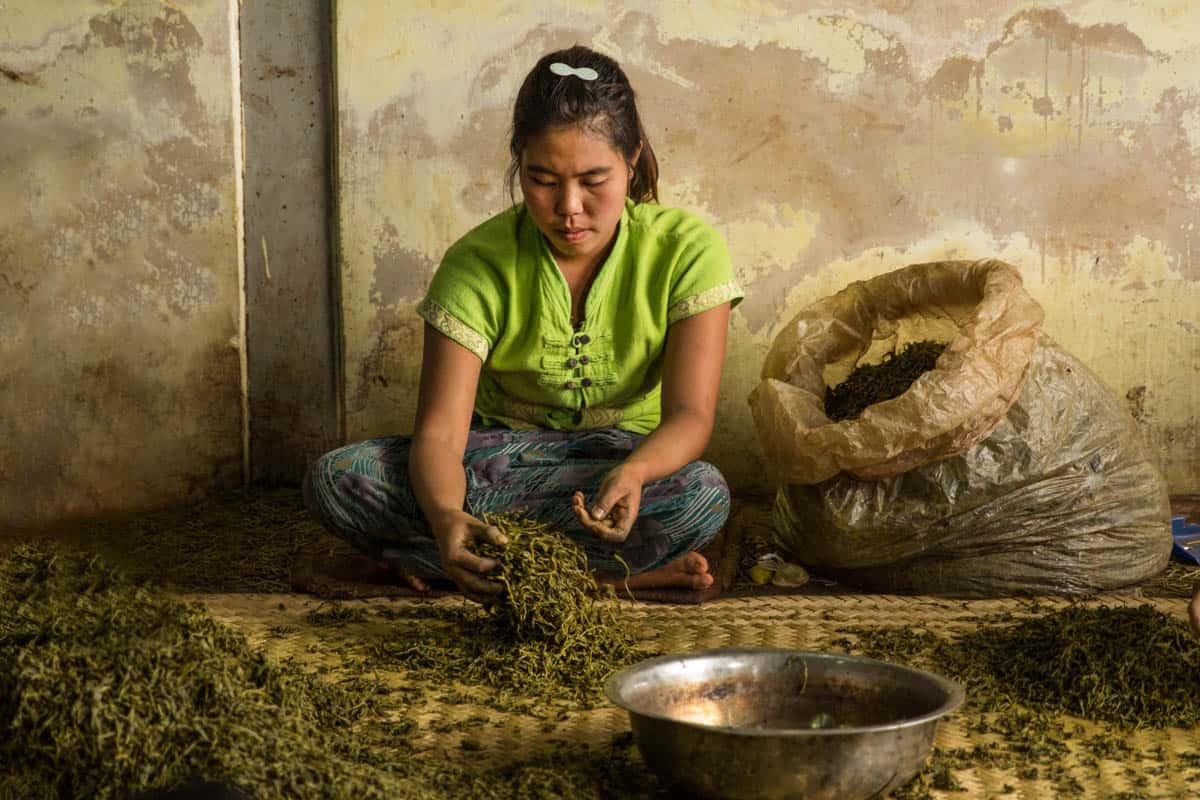 Kalaw, Shan State, Taunggyi District
Why Should Kalaw Be on Your Off The Beaten Track Itinerary?
Kalaw is more famous than Pindaya thanks to the popular Kalaw-Inle Lake trek. Most people arrive to Kalaw especially to do this trek, but the town itself is quite nice though a bit touristy (relatively speaking in Burmese terms), which sometimes can be a good thing in terms of food and accommodation options. There's something about Kalaw that makes you think of a high-altitude holiday resort. It was founded as a hill station by the British, and therefore you'll find here tree-lined streets (with pavements which are rarely seen in Myanmar) dotted by colonial-era architecture and groomed gardens.
You can either book your trek's guides online or arrange everything in Kalaw. You can choose to do a 2-day trek or a 3-day trek. Obviously, you should be fit enough to walk about 15-20 kilometers a day, but the trek itself isn't too hard. Depending on the season, you might encounter some rain or scorching temperatures, which can make things a bit more difficult. Some of the highlights include getting to off-the-beaten-path locations and learning about the local hill tribes, including the Palaung, Danu and Pa'o tribes. Some of our favorite views from this trip include chili and corn fields and the local rice paddies. The highlights of the trek for us, as always, were the human interactions and meeting the local villagers.
We chose to do the 3-day trek with Uncle Sam, but there are many other agencies in Kalaw. During the hike, you will sleep in basic conditions in homestays and/or at a local monastery. Every morning and evening, we met other groups of hikers, but during the day, we were alone with our group and guide. The food was good with a variety of vegetarian dishes, fish curry, chicken stews etc. Breakfast included fruits, avocado, and some local vegetable stews (we did enjoy the food more than expected, but on our first night in Inle Lake, we had some tummy issues). The trek ends with a pleasant boat ride through the stilt houses of Inle Lake.
Insider tips for the Kalaw-Inle Lake Trek: bring the usual necessities such as comfortable shoes, sunblock and mosquito repellent. Another useful item which is a must in our view is bringing your own sleeping sheet or sleeping bag liner. Before starting the trek, we suggest buying some Knick knacks for the kids you might see on the way. Simple stuff, some of which we brought with us and some of which we purchased in Kalaw, like stickers, colorful markers, hairpins etc. (please don't bring sweets with you but something that won't damage their teeth). Having these simple gifts with you always make for the most fun and unpredictable situations. Sometimes the adults are more excited than the kids themselves.
What to Do in Kalaw Other Than the Kalaw-Inle Lake Trek
You can visit some of the local pagodas, including the Shwe Oo Min Paya pagoda that is located inside a limestone cave, check out the historic train station building, and visit the local market. If you are not planning on doing the Kalaw-Inle Lake trek, you can take many day treks around Kalaw to visit the nearby villages and scenic viewpoints. Another fun experience is visiting the local market. One thing we missed, which we wished we could have done, is visiting the Green Hill Valley Elephant Camp. This elephant camp provides shelter for disabled elephants who used to work in the timber industry. They love to welcome visitors to their camp. Visitors can help feed the elephants or wash them, but this is not the camp's primary concern. Green Hill Elephant Camp wants to provide a loving home to old and/or disabled elephants. By visiting the Green Hill Elephant Camp, you'll also be able to learn about their forest recovery project and recycling paper project (recycling elephant poo). Check out their guidelines before scheduling a visit so you'll know what to expect and when to visit the camp.
Getting there: Kalaw is located about an hour's drive from Pindaya and 2 hours from Inle Lake. You can catch a flight to He-ho airport (an hour drive from Kalaw) or take a bus from Yangon (about 9-11 hours), Mandalay (about 6-8 hours) or Bagan (about 6-8 hours).
Off the beaten path highlights: Elephant Camp, rural scenery, visiting local villages, homestay, and staying at a monastery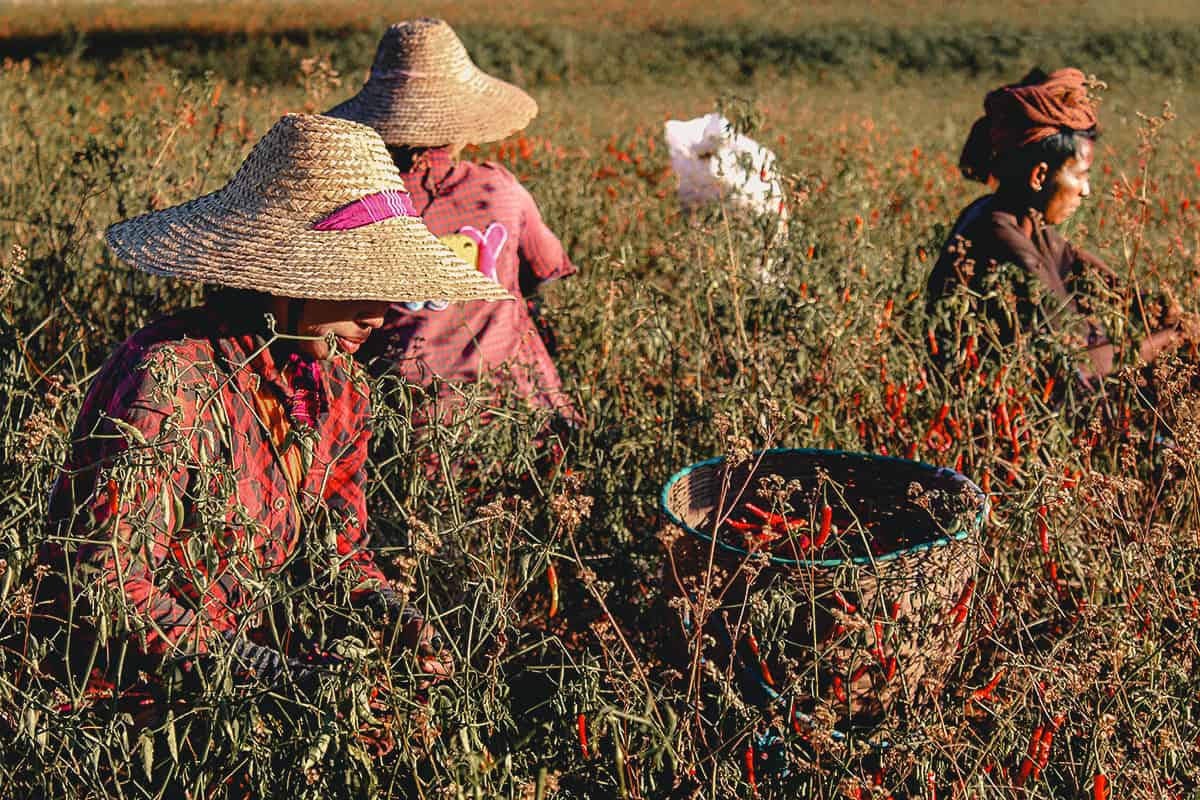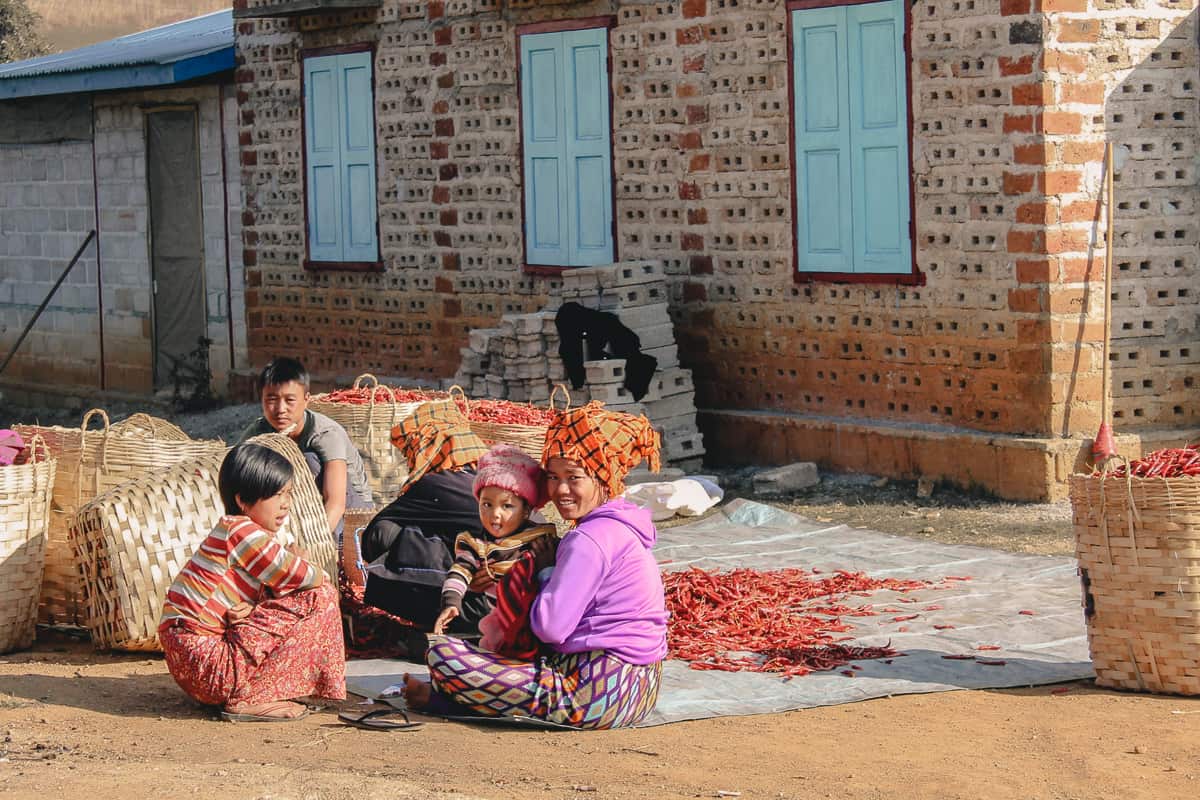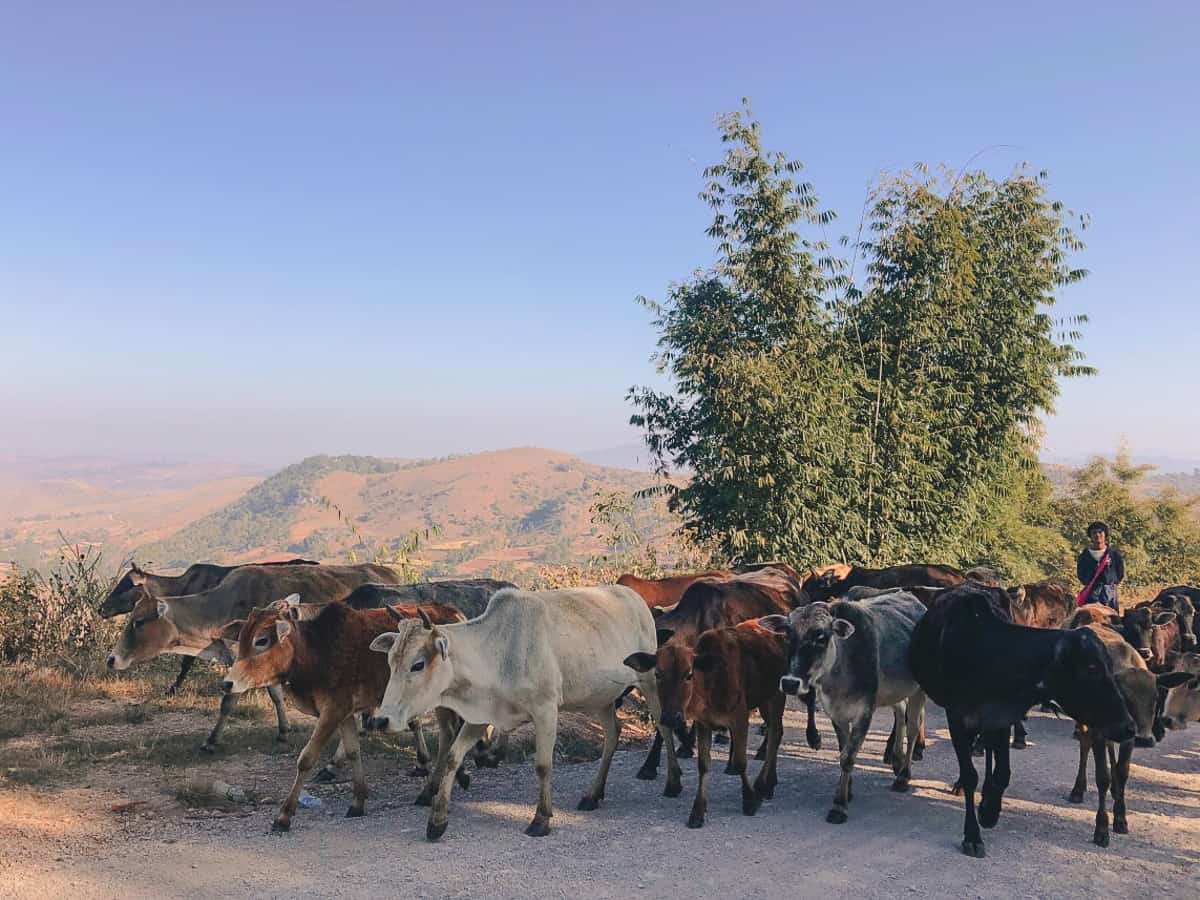 Kyaing Tong/Keng Tung, Shan State, Kengtung District
Why Should Kyaing Tong Be on Your Off The Beaten Track Itinerary?
Kyaing Tong or Keng Tung is a hidden gem for anyone who is interested in the hill tribes of Myanmar. It is located in the east of Shan State. Kyaing Tong is, in fact, part of the golden triangle of Southeast Asia, therefore, you can see the variety of cultural influences all around, including the many different spelling of the name of the town itself. Not many people come to this area but if you'd like to meet some of Myanmar's hill tribes and learn more about their traditional practices, culture and lifestyle, you should definitely visit Kyaing Tong. Visiting the different ethnic tribes who live in the area helped us to deepen our knowledge and provided a once in a lifetime experience to interact with some of the ethnic tribes who live here. Unlike some of the stories we've heard about visiting the long-neck tribes of Thailand, this felt like a much more authentic experience. We hiked through the different villages, and with the help of our guide, learned more about their beliefs and lives. Again, one of the highlights of our Myanmar adventure. Another highlight in the area – visiting the local market. We have a slight obsession with markets, for us, it is always an opportunity to have an authentic experience and this was one of the best markets in Myanmar (and we've seen plenty).
Getting there: Since Kyaing Tong is relatively secluded, the most convenient way is to take a flight to Kyaing Tong airport. Until a few years ago, this area was closed to outside visitors and therefore the rules for any necessary permits to visit the area change from time to time (permits in addition to your Myanmar visa). Currently, you are allowed to get there overland from Thailand, but for getting overland from other parts of Myanmar, you need a special permit, and there is no bus for tourists. Therefore, your best bet is taking a flight. For more information concerning permits and access.
Off the beaten track highlights: Myanmar's hill tribes and one of the best markets in Myanmar.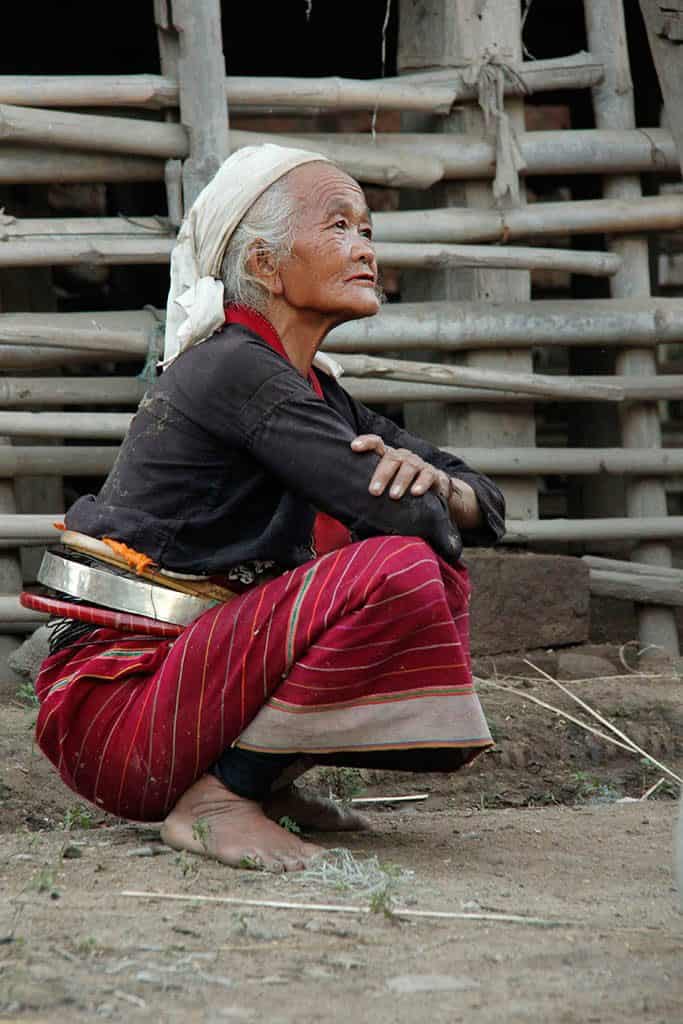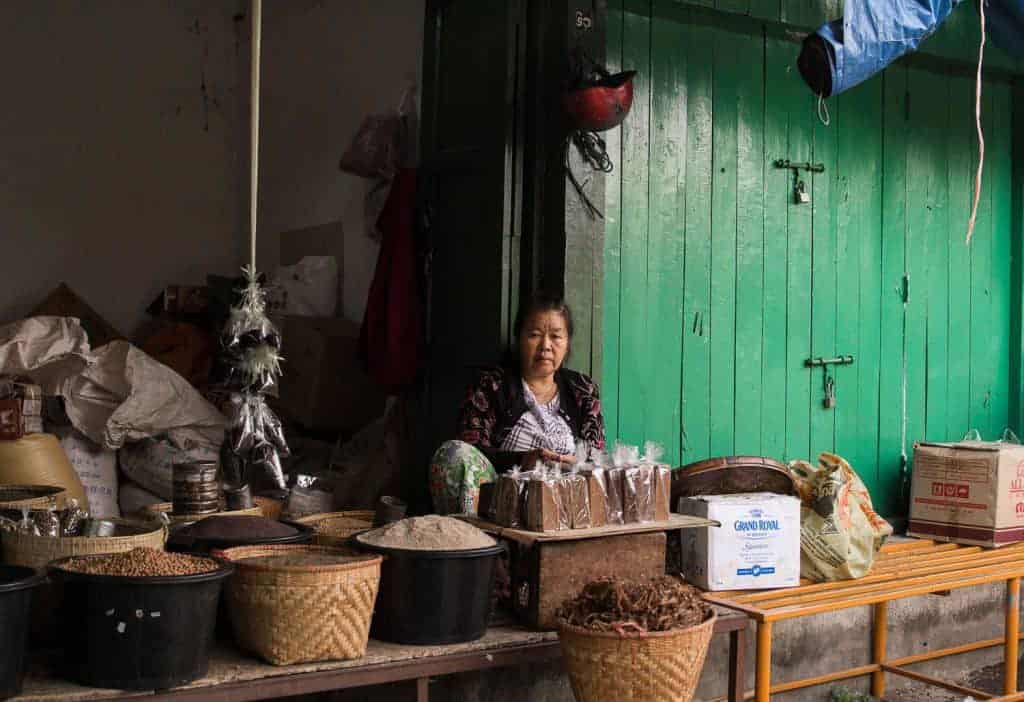 Why Should Hpa An Be on Your Off The Beaten Path Itinerary?
Hpa An (pronounced Pah-Ann) is a charming town in Kayin State (Karen State) in the southeast of Myanmar. Hpa An used to be a hidden gem. Recently though, more and more travelers have discovered its laidback charm and stunning scenery, but it is still considered an off the beaten path location. Hpa An is known for its numerous temples, caves and karst mountain scenery, which provides a beautiful backdrop to the rice paddies that surround the town. The best way to see Hpa An's beauty is with an organized tour. The tour will take you to several caves in the area, filled with Buddha statues and surrounded by stunning views. Some of the highlights of the Hpa An tour include the Sadan Cave, Kawgun Cave, the Bat Cave (come at sunset to see hundreds of bats flying from cave) and many more unique caves. The agricultural scenery around the town is absolutely beautiful, and the area has a laidback and charming atmosphere.
Getting there: Take a direct bus from Yangon (6-7 hours).
Off the beaten track highlights: Beautiful scenery and unique temples and caves.
Dawei (Tavoy), Tanintharyi Region, Dawei District
Why Should Dawei Be on Your Off The Beaten Path Itinerary?
Dawei or Tavoy is located in the south-east of Myanmar, and it is the capital of the Tanintharyi Region. If you love pristine beaches and authentic villages, you definitely need to visit this off the beaten path Myanmar town. There were no other tourists when we were there, and it felt like a genuinely Burmese hidden gem.
You'll find endless beautiful beaches around the Dawei peninsula. The beaches closest to Dawei are the most popular ones, especially amongst the locals on weekends and holidays. However, if you want to experience the raw beauty of the Dawei peninsula, you'll need to visit some of the southern beaches. Wide white sandy beaches, with palm or pine trees, crystal clear water and no one around other than some local kids or fishermen from the neighboring village. There are no resorts or luxury hotels, just simple bungalows on the beach or basic and comfortable hotels at Dawei town. Note that Dawei has an extreme tropical monsoon climate. You don't want to go there during the rainy season.
Getting there: Getting to Dawei can be a hassle. The most convenient way is to fly to Dawei from Yangon. If you are on a tight budget, you can catch a 13-hour bus from Yangon or one of the direct buses from some cities in the Tanintharyi Region. Note that the roads are not in the best conditions, so it's going to be a bumpy ride. There are other options to get to Dawei from Thailand.
Off the beaten track highlights: Dreamy secluded beaches and authentic villages.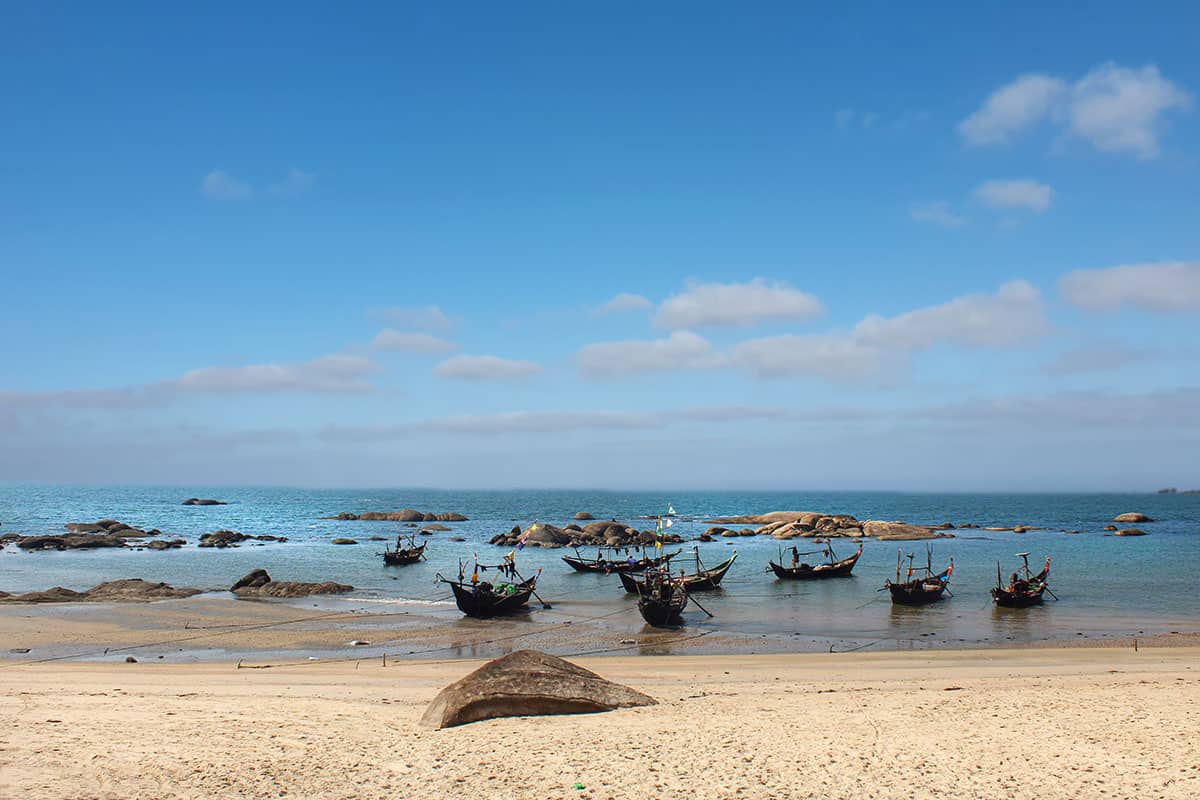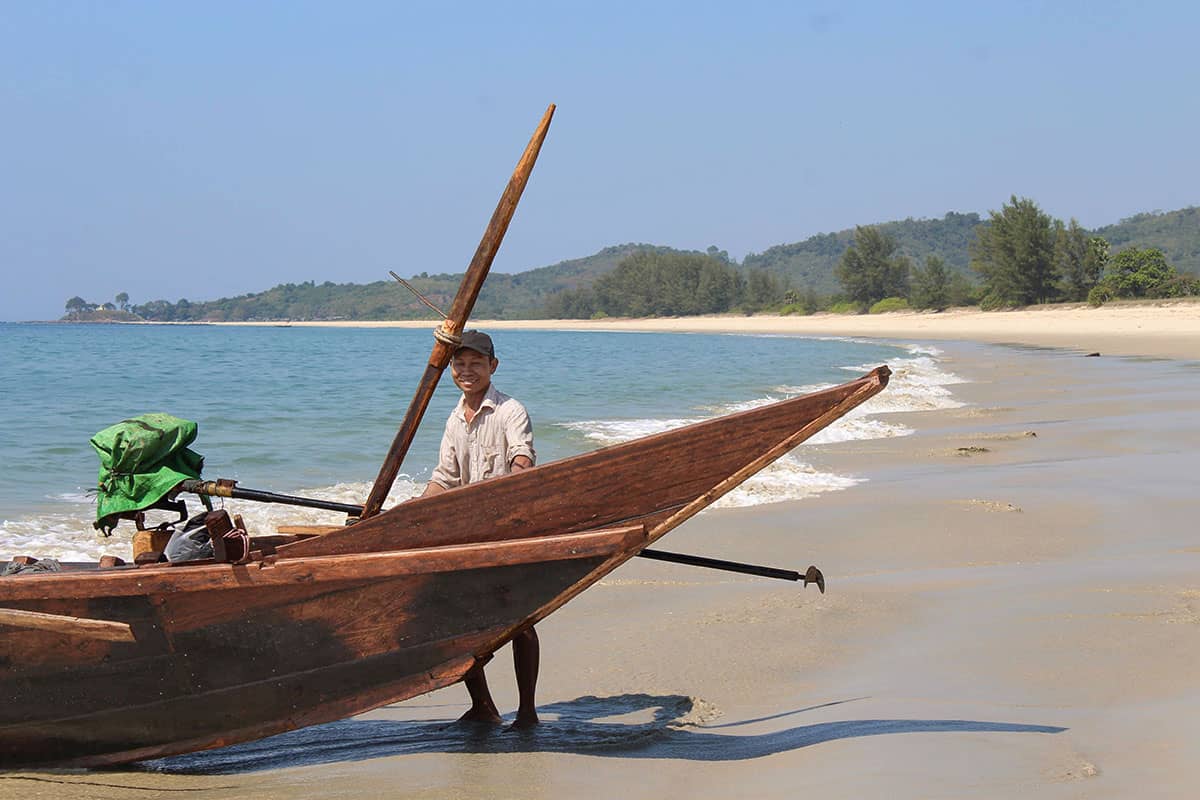 Pyin Oo Lwin/Pyin U Lwin, Mandalay Region, Central Myanmar
Why Should Pyin Oo Lwin Be on Your Off The Beaten Path Itinerary?
Pyin Oo Lwin is a scenic town that is situated on a hill about 70 kilometers east of Mandalay. The British established a military outpost here in the 19th century which later turned into a hill station or summer resort to escape the high temperatures and humidity of Mandalay and Yangon. Back then, the town was called Maymyo. Similarly to Kalaw, you'll find here colonial mansions (some are in bad shape), Christian churches, and even a clock tower. One of the most famous attractions in town is the botanical gardens that host over 500 species of indigenous trees and more than 300 species of orchids. The atmosphere is very laidback, and the town serves as a weekend getaway to the local middle class. We didn't have time to take the scenic train ride to Lashio (northern Shan State) where the train crosses over the magnificent Goteik Viaduct, but you might want to consider that if you love train rides and you have the time. The main reason we came here was to enjoy some of the nearby waterfalls. There are a few waterfalls close to town, such as the 120-meter-tall Anisakan Waterfall, the Pwe Gauk falls, and the famous Dat Taw Gyaint waterfall. Another beautiful spot is the blue lagoon at Dee Dok waterfall, which is located halfway between Pyin Oo Lwin and Mandalay.
Getting there: You can get to Pyin Oo Lwin by bus from Yangon (10 hours) or Mandalay (2 hours). If you're coming from Mandalay, you can also take a taxi. Another option is to catch the scenic train ride from Hsipaw (7 hours, no air-con but beautiful views. Sit on the right side of the train for the best views)
Off the beaten track highlights: Beautiful waterfalls
Any Other Tips for an Off The Beaten Track Myanmar Itinerary?
Even in popular places like Mandalay, Bagan, or Inle Lake, you can find off the beaten path experiences. Here are some ideas to add to your itinerary.
Off the Beaten Path Highlights for Mandalay Region, Central Myanmar
Mandalay is the second-largest city in Myanmar and it is located on the east bank of the Irrawaddy River. Many visitors start or end their trip here. There are many attractions in Mandalay but for an off the beaten track experience, leave the city and go explore the surrounding villages.
Around Mandalay, there are many small villages that make a living by producing traditional arts and crafts. Each village has a unique niche or specialty and all of the residents of that village produce traditional handicrafts that are related to this niche. We went on day trips and visited so many small villages and witnessed the different stages of the production of traditional Myanmar handicrafts. Some of our favorite highlights in these villages were learning about terracotta pots, beads from petrified wood, handmade brooms, paper-mache toys and many more. When planning your trip, do try and visit the villages that are off the touristy routes. Some villages get groups of tourists but there are so many others that were really surprised to see us and were delighted to welcome us to their small workshops and explain the process, and at the end of our visit, even take selfies with us (at the broom factory we actually had to pose with each and every worker for about 10 minutes).
Another highlight? The fabulous Mandalay markets! Yes, we've already recommended Kyaing Tong Market, but that is the second-best market in Myanmar, Mandalay's markets are at the top of the list and there are plenty to choose from (fish, vegetables and fruits, flowers and more). We visited all of them and were very surprised to see there were hardly any tourists around!
Getting there: If you arrive to Myanmar by plane, you'll probably start or end your visit here. If you are arriving from Bagan or heading to Bagan from here, hire a driver/guide. We took a driver from Bagan to Mandalay and spent the day stopping at the small artisan villages on the way. It was one of our highlights of the trip. There are many buses from Mandalay to Bagan, but to see the artisan villages, you really do need to hire a driver/guide.
Off the beaten track highlights: Unique small artisan villages with a specialty in Myanmar handicrafts and the best markets in Myanmar.
Need more information? Mandalay was one of our favorite places in Myanmar and there are so many attractions to see, so for more information, check our Guide to Mandalay, Myanmar.
Off the Beaten Path Highlights for Bagan, Mandalay Region, Central Myanmar
Bagan is one of the most popular destinations in Myanmar, it's impossible to avoid the crowds here. Nevertheless, for the pagodas – arrive early to explore the most popular pagodas such as the Shwesandaw pagoda or Ananda temple and don't be afraid to go and explore the less known ones, especially during sunset (which can get really crowded) or sunrise. Better yet, discover the small villages around Bagan. We had one of our best meals at a private house in a local village. You can read more about this authentic experience if you like. Also, similarly to the Mandalay region, there are small artisan villages around Bagan so drive around and explore these unique artisan workshops.
Off the Beaten Path Highlights for Inle Lake, Taunggyi District, Shan State
You've probably heard a lot about Inle Lake and trust us, no matter how many days you are planning to stay here, it is not enough because Inle Lake is addictive! There's something magical in the air. However, some of Inle Lake's attractions can get a little bit crowded. The small family-owned workshops we visited here were much more touristy than the ones we visited in Pindaya or Mandalay's and Bagan's surrounding villages. However, we were invited to visit the floating gardens of a local family and it was a truly unique experience. Just before sunset, we took a small boat and sailed through floating crops of cucumbers and tomatoes while our host was explaining about their unique method of growing these crops. So, if you are going to visit Inle Lake, don't skip this attraction!
Another off the beaten path attraction in Inle Lake is going on a food tour. It's not what you think. This food tour takes you along the lake to visit a local village where each family is making a unique Burmese snack or sweet. It is amazing watching them preparing all of these delicacies and then being able to taste them, from local mini donuts to rice crackers and salty fried snacks.
Off The Beaten Track Myanmar Experiences That Are Still on Our Bucket List
Unfortunately, we didn't get to see everything we wanted to see in Myanmar. We still have some items for our bucket list
Mrauk U, Mrauk-U District, Rakhine State
Mrauk U (pronounced Myow Oo) used to be the capital city of the first Arakanese Kingdom. In a relatively small area, you'll be able to see about 200 Buddhist monuments from the 15th and 16th centuries. Unlike Bagan, the temples of Mrauk are spread over hilly terrain and green landscape. We've heard the area is a truly hidden gem, which means getting to Mrauk U takes a long time. You can either take a bus from Yangon or Mandalay, which will take you about 20 hours or fly to Sittwe, and from there, hire a driver (3 hours) or go by boat (6-7 hours).
Important Update: This area has been experiencing internal conflicts between the Arakan Army and Myanmar military in 2019 and 2020. For now, tourists aren't allowed to visit Mrauk U. You can check the latest reports and update from Myanmar's tourist site here.
Mergui Archipelago, Tanintharyi Region, South of Myanmar
Mergui Archipelago (or Myeik Archipelago) is located at the far south of Myanmar. The archipelago consists of more than 800 islands, and it's considered as a paradise for divers. The best diving conditions are from December to April, and from February to May, you'll be able to see white whale sharks and manta rays. There are only a handful of accommodation options, but there are liveaboard cruises. You can get to Mergui Archipelago by flying or taking a bus to Kawthaung, which is the gateway point to the archipelago. You can also take a boat to Kawthaung from Ranong in Thailand.
Myanmar has been getting more and more tourists since it opened its doors to the world. However, Myanmar has also suffered from internal conflicts. There are numerous ethnic armed groups who have had clashes with the military. Many of the country's most popular areas are safe to visit, but before heading out to explore uncharted territory, or at least, off the beaten track destinations in Myanmar, you'd better check the political situation, especially in parts of the Shan, Rakhine, Chin, Kachin, Kayah, Karen/Kayin, and Mon States.
The latest update regarding Myanmar: In February 2021, there's been a military coup in Myanmar. The de facto leader Aung San Suu Kyi and other top leaders have been arrested after the military seized power and cut communications. The situation is currently unclear so check with your local embassy before booking your Myanmar flight.
Myanmar is such a fascinating country with a complicated history and unique culture and customs. The tourism industry is on the rise, so there's no better time to visit Myanmar than now. Especially if you are looking for an authentic experience, you'd better visit Myanmar now before its popular attractions get too crowded, and don't forget to add some off the beaten track highlights to your itinerary.
More Resources For Your Myanmar Itinerary
Check some of our guides!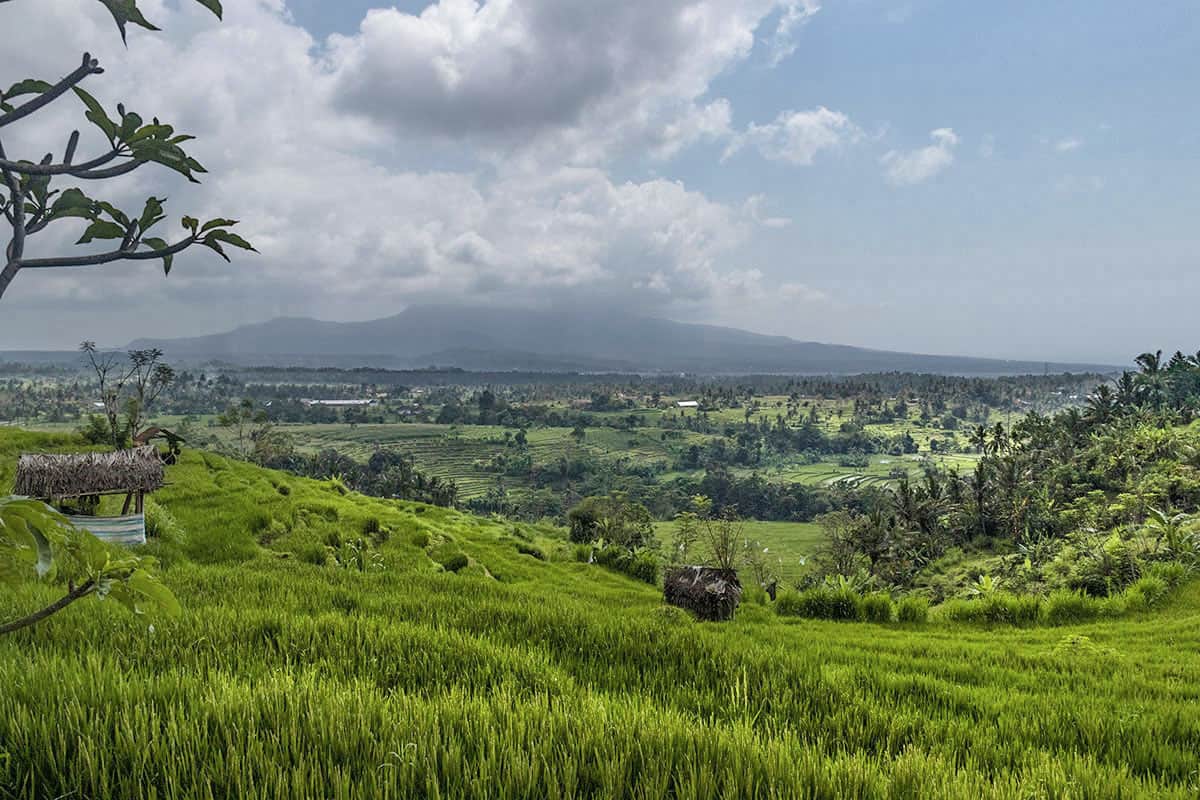 Discover the most charming rice paddies in Bali, from popular locations to off the beaten path rice paddies!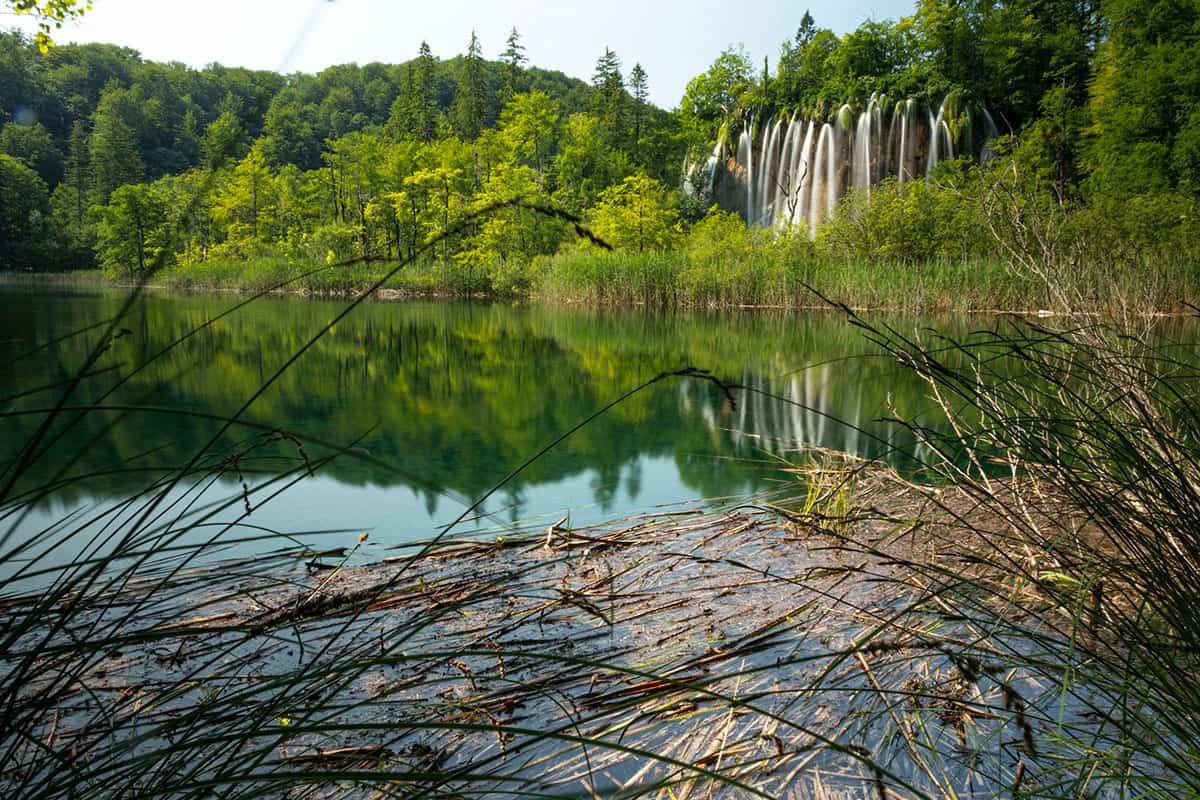 Our ultimate guide to Plitvice Lakes details everything you need to know to plan the perfect experience in the lakes!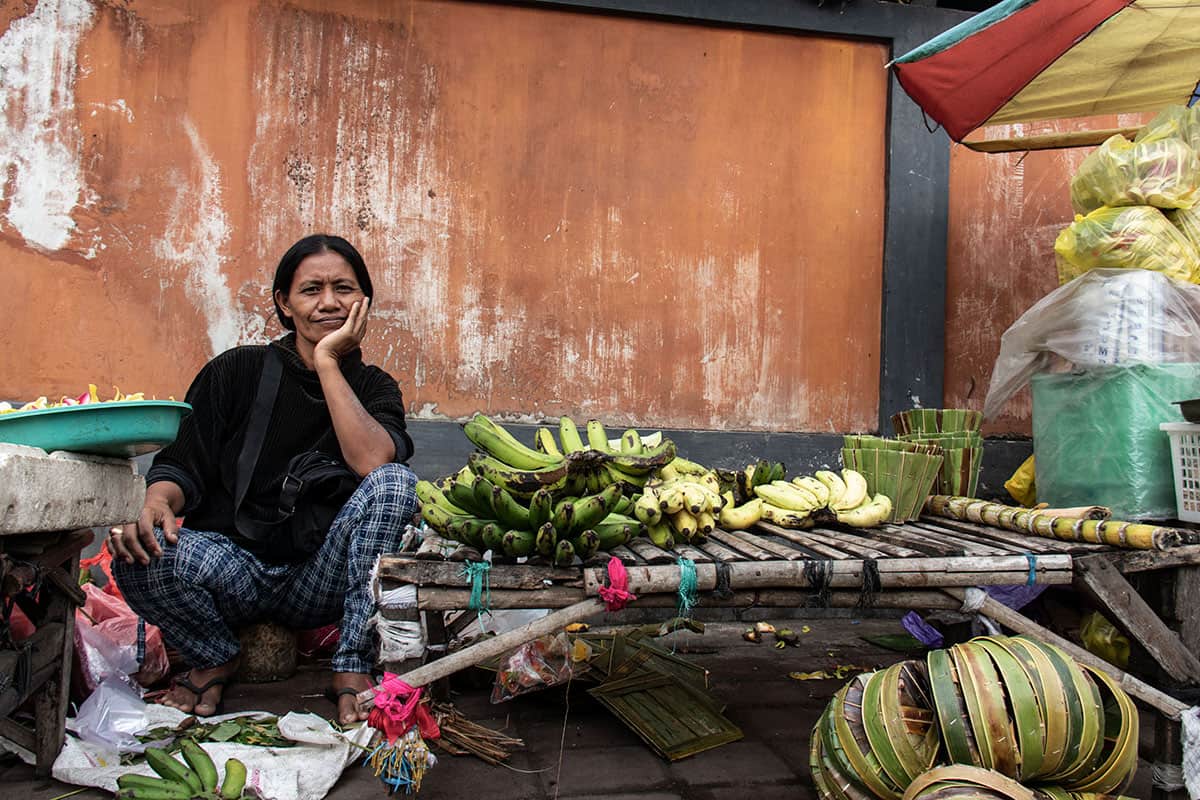 Learn why you need to visit this Balinese village in East Bali. We fell in love with this beautiful spot!