Hi guys from the faraway Bagan!
Bagan is one of Myanmar's most famous tourist attractions and after visiting this ANCIENT CITY I can certainly understand why. We landed at Mandalay's airport late at night after our flight was delayed and took a 3.5 hour drive through challenging roads (if you can call them roads at all) in the darkness, all the time too scared to even fall asleep. It wasn't a pleasant ride but luckily we arrived to our hotel safely and even had a bite to eat since our agent made sure the hotel's restaurant would stay open for us (at the extremely late hour of 10 pm).
The next morning we met our guide. As always in the first half an hour we couldn't understand at least 50% of what he was saying (for us the Myanmar accent was really hard to understand) but despite our worries he turned out to be a wonderful guide, and by the end of the day we managed to understand at least 70% of his stories, or grasp the essence of his stories about BUDDHISM and the BUDDHIST PHILOSOPHY.
Bagan is an ancient city with OVER 2,000 BUDDHIST MONUMENTS. It is quite impressive walking or driving from one pagoda to another while imagining the history and stories behind these monuments, not to mention the time, effort and precision that it took to build this compound. The highlight of the visit for the majority of the visitors must be climbing on one of the ancient pagodas and watching the sun disappearing behind the horizon, coloring the scene in orange-reddish-pinkish light. After checking it off our list I can indeed say it was spectacular.
Nevertheless, we recommend WATCHING THE SUNRISE from one of the pagodas, even though it is less popular, we felt it was one of the most amazing experiences of our lives. We woke up at 4:15 and climbed rows of very high and steep steps with a flashlight. We were sure we would be the first ones but there were already some crazier-than-us tourists/photographers there. Imagine watching the sun rising over the ancient temples while listening to the birds which were starting to wake up, feeling the sun warming your face and welcoming you to the new day. And then when you think things can't get any better, dozens of HOT-AIR BALLOONS can be seen from the distance, and all you have to do is hold your camera and click away to try and capture the breath-taking sight of the balloons among the temples….
Another highlight for us was eating LUNCH at a LOCAL FAMILY's house. Before arriving to Myanmar we were warned not to eat food in the streets and to be careful when eating in local simple restaurants. Around lunch time our guide said it was time for lunch and soon after, to our surprise, we found ourselves far from town but in a local village with the most perfect view. The car stopped and I asked him if this was the restaurant; he must have seen the look of terror in my eyes and he smiled and said "relax and follow me".
As we were approaching a table with two benches weaved from bamboo, Sari and I were talking to each other, having a hard time deciding whether to hurt our hostess' feelings by refusing to taste her home-cooked meal or to take a chance and perhaps spend the rest of our stay in the bathroom or worse. Our guide kept smiling and I could see the amusement in his eyes.
Me: You know, we don't eat everything.
The Smiling guide: Yes I know. Don't worry.
Me: You don't understand. We don't eat meat.
Giggling guide: Yes, I know. You are vegetarians.
Me: How did you know?
Laughing guide: All Westerns are vegetarians here!
Well we had the best vegetarian meal ever with the most gracious hostess while behind us the rest of the family was busy peeling and roasting peanuts. We had some sprout soup with a touch of sweetness. Then various sautéed vegetables (grown in the backyard) with ginger and lemongrass, eggplant and tomato stew, vermicelli noodles with veggies and the most delicious lettuce salad with crashed peanuts and peanut oil. For dessert – green tea and roasted peanuts. It was such a special experience and I was glad I could share it with my sister.
Just as I was thinking of selling my earthly possessions and go live in the nunnery we had visited in Yangon, I was reminded of how much of a foodie I really was (not to mention Sari) and as we were saying our goodbyes to our kind hostess, we were already planning our dinner (a great veggie restaurant with the most yummy Massaman curry) and thinking about the breakfast we would have the next morning in our hotel which was the only one to serve a proper salad so far. Well I am sure it is no surprise to anyone who knows us, food is always on our minds!
Bon Appetit,
Maya
I bet this last paragraph made your hungry, so check out this great vegetarian restaurant where we ate that curry in Bagan and don't forget to check out our perfect Bagan itinerary with all of our favorite things to do in Bagan!
If you want to read how our Myanmar adventures ends, make sure to read our post on Mandalay and find out why we were surprised and why we enjoyed Mandalay so much. And if I have sparked some wanderlust in your heart and you are already planning your trip to Myanmar, make sure to read our tips for your Myanmar trip.
In the mean time, spread the love and Pin it for later!
Here are some of our other travel guides
If you haven't been to Vietnam yet, check out all the reasons why you need to visit it ASAP. From stunning scenery, colorful markets, charming temples and delicious food.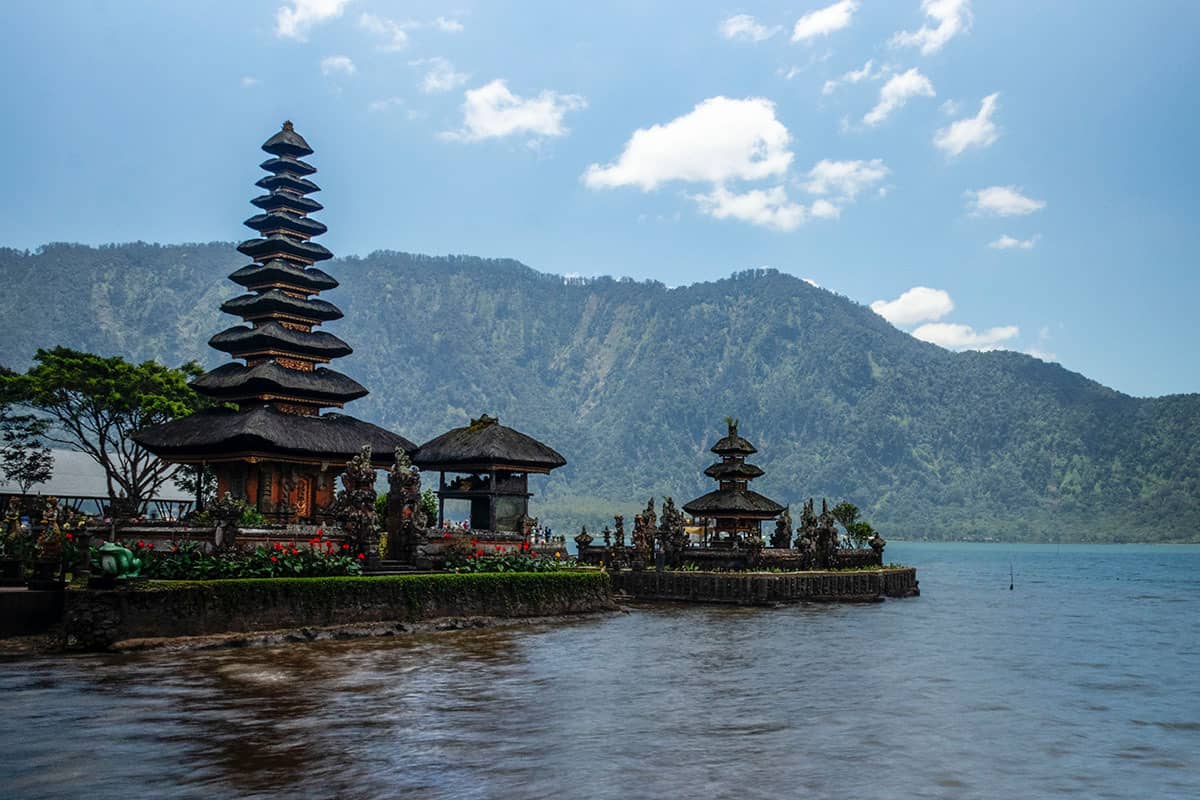 If you love rice fields, waterfalls and stunning temples, you are going to fall in love with Munduk. Check out the top attractions in the area.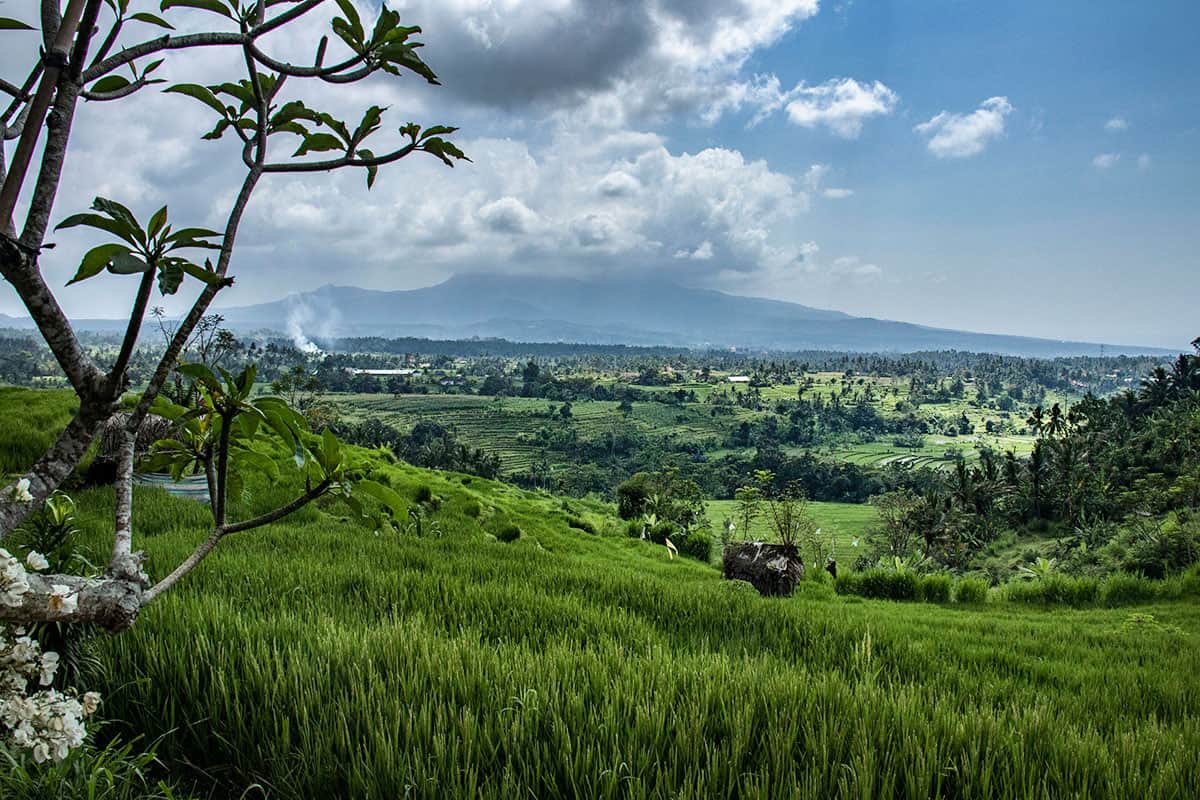 Bali still has some hidden gems, all you need to do is find them. Check out some of the most charming places in East Bali, Sidemen and the best day trips.