Rome Bucket List
Top Things to Do in Rome
This post may contain affiliate links, which means we earn a small commission if you purchase from them (no extra costs to you!). For details check our disclaimer.
Italy has been on my radar for a while. I have been there once when I was 8 years old and haven't been back ever since. Finally I got the chance to visit Italy and decided Rome would be the perfect city to have a taste of the Italian culture. Well Rome has definitely made the list of cities I'd go back to in a heartbeat! This is our perfect Rome bucket list:
Rome Bucket List for History and Art Lovers
There is so much history in Rome and of course so many iconic sites to visit. But the most surprising thing for me was that just walking around the neighborhoods you can find so many other buildings that you have never heard of before, bursting with so much history and so many stories to tell. Wandering around the neighborhoods we discovered so many gems by mistakes, from ancient buildings and hidden fountains to gorgeous galleries.
Get monthly updatesincluding exclusive access to our google maps which feature all of our favorite attractions in numerous cities all over the world.
I want to subscribe to your NEWSLETTER!
Explore the Roman Forum and the Colosseum
Arrive early to visit the Colosseum and order your ticket online to save some queue time. If you bought a combined ticket with one of the hop-on-hop-off buses, make sure to validate the ticket on the bus prior to your visit. To get the best angle of the Colosseum, cross over to the Roman Forum and take pictures from the platform opposite the Colosseum (also a great Instagram spot). Now take a few hours to explore the wonderful Roman Forum and immerse yourself in the history of this remarkable site.
This iconic site is still standing after 2,000 years. Step inside to admire the interior design and the impressive giant dome – one of the largest unsupported domes in the world! Outside you can stroll around Piazza della Rotonda in the middle of which you will find the beautiful Pantheon Fountain.
Wander Around the Vatican
For many people it is the highlight of the visit. You can find here two of Rome's most famous tourist attractions: St. Peter's Basilica and the Vatican Museum where you can see some of the best art collections. Make sure to book an organized tour or tickets online to avoid waiting for hours in the very long lines.
The lovely photos were taken by Matti Gaon
You can't visit Rome without throwing a coin into this impressive fountain or at least take a picture of one of the most famous fountains in the world. It is always extremely crowded here. Come as early as possible because at 8:30 am the fountain is already crowded with organized tourist groups. After your early visit, treat yourself with Italian coffee and lemon biscotti in the charming Angelina a Trevi.
Known as one of the most beautiful piazzas in Rome. You can find here beautiful fountains, Renaissance and Baroque architecture, restaurants, coffee shops, musicians and many tourists!
Rome Bucket List for Breathtaking Views
At the time of our visit I must admit I was a bit disappointed at first (depending on the season the Spanish Steps are decorated by colorful azaleas flowers which wasn't the case here), However, after climbing to the top and seeing the view, my disappointment quickly was replaced by awe. In 2019 a new rule was introduced, banning tourists from sitting on the Spanish Steps (with a fine of 250 – 400 euros).
Watch the Sunset from Gianicolo Hill
It is quite a climb to get to the top, so feel free to take a taxi or hire a bike. The views from here are to die for! The stunning view of Rome's ancient landmarks will surely take your breath away, not to mention the unbelievable sunset colors. Have patience since the longer you wait, the more stunning Rome's skyline would look (yes, these are the real colors in the picture below!). Later, go and grab a delicious dinner in one of Rome's hippest neighborhood, Trastevere.
Another option to soak in Rome's views is from the top floor of Castel Sant'Angelo or from the top balcony of Vittorio Emanuele II Monument located in Piazza Venezia
Rome Bucket List for Foodies
Stating the obvious here, but still… pasta, pizza and ice cream to die for, fresh salads with the most delicious vinegar and olive oil, zucchini flowers, artichokes, cheese, wine, tiramisu and so much more. What happens in Rome stays in Rome so just succumb to your cravings and enjoy this foodie's heaven.
The oldest food market in the city that still holds its well-deserved crown. This is not a huge market but it has so much to offer with its stands of fresh vegetables and fruit, bottles of olive oil and vinegar, chunks of cheese, colorful spices and so much more. Buy some souvenirs for the family, have some freshly squeezed juice, take some photos and talk with the friendly locals.
Enjoy a Roman Picnic at Villa Borghese
Buy some local Roman delicacies in one of the delis, fresh bread or pastry at a local bakery, a bottle of wine and go admire this wonderful public park. Villa Borghese is the perfect place for art and nature lovers as well. So after your picnic, you can hire a bike or just stroll around the lush green and manicured gardens or admire the collection of artworks in the Borghese Gallery.
Find the Best Ice Cream Shop
Easier said than done but you will surely enjoy the journey 😎 There are so many to choose from but our favorite was Fatamorgana with its unique flavors such as zabaione or honey, fig and lavender. There are many flavors to choose from (even dairy-free, egg-free etc.) and many Fatamorgana branches all around the city but since they are usually a bit hidden, look for them so you will not miss the best ice cream in Rome!
To truly understand the traditions behind the famous Italian Food Culture you can take a Food Tour and explore the different traditions and dishes while enjoying a taste of the best Rome has to offer for foodies.
So now, after you checked off your bucket list so many of Rome's top attractions, it's time to explore Rome's trendy neighborhoods. They might not be on your typical Rome itinerary but these are gems that are waiting to be found. Check out our Rome Trendiest Neighborhoods Guide for top free attractions in Rome and a list of places to eat and drink in Rome like the locals do. Another great option can be visiting the gorgeous Tivoli which is located only 30 km away from Rome. Finally, to help you plan your perfect Italian trip, Make sure you have all of these must-have items on your packing list!
Sharing is caring so what are you waiting for? Start Pinning
Check some of our other European guides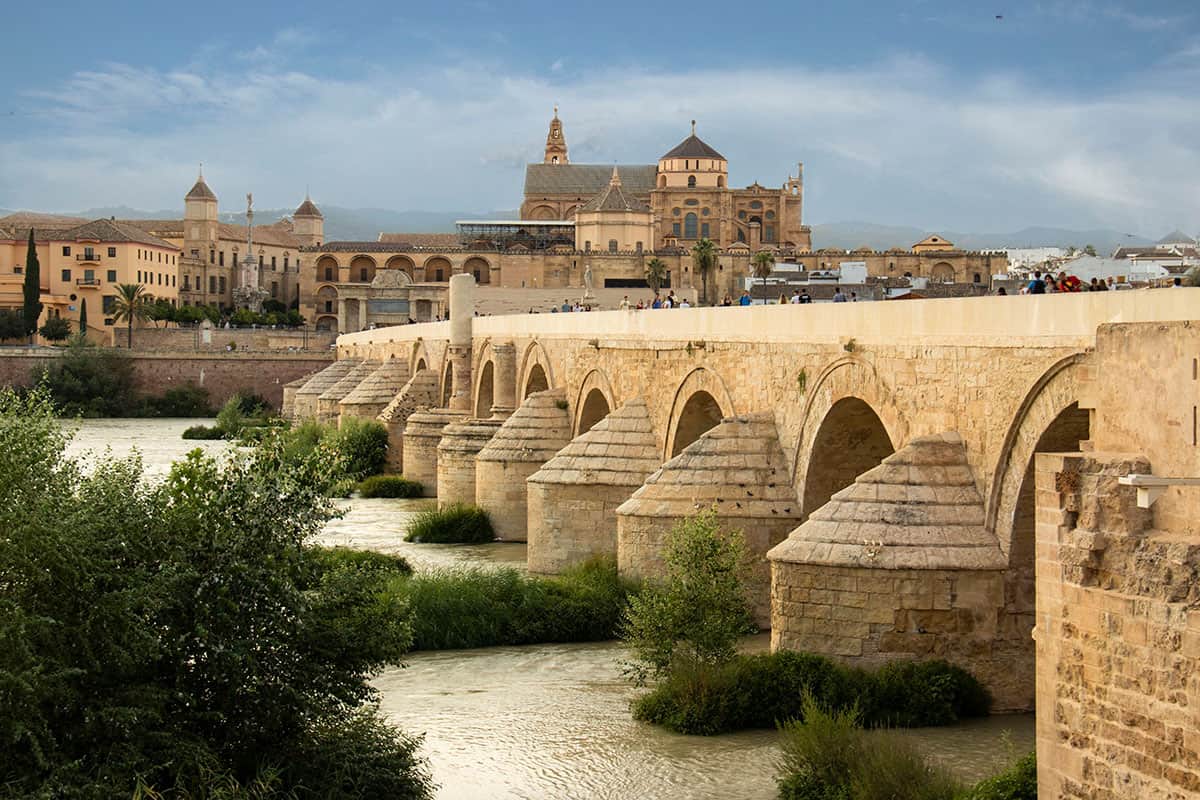 Located 2 hours away from Madrid, Cordoba will win you over with its charming old town, UNESCO sights and delicious food. Discover the best things to do in our Cordoba guide.
Split won us over from the start. Wandering through its photogenic alleys we've found so many hidden gems. Check our our guide to this stunning city in the Dalmatia Coast.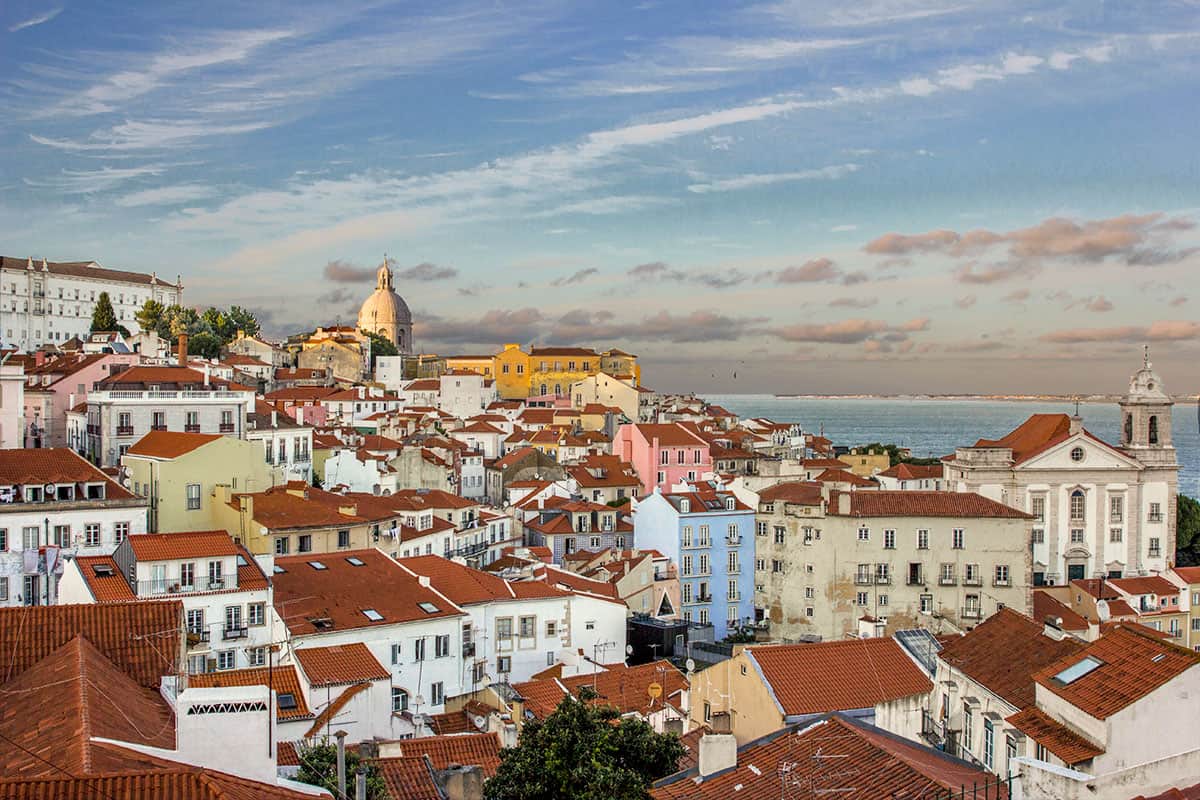 Lisbon is probably one of our favorite cities in the world. The sights, the food, the people, the atmosphere. Check out the best things to do in Lisbon, Portugal.