Northern Thailand Itinerary - What to Do in Chiang Rai and Chiang Mai
If you happen to be in Thailand and would like to escape the chaotic commotion and the traffic of Bangkok, to amazing nature reserves with clean fresh air, Northern Thailand is the perfect destination for you! You could dive into the breath taking views of exotic jungles and spoil yourself with the crisp air and magical views of the area. Our perfect Northern Thailand attractions guide includes a mix of the gorgeous landscapes and the colorful Thai culture. When we first arrived here, after spending some time in Bangkok, we immediately fell in love with the green rice fields and the "simpler" way of life around Chiang Mai and Chiang Rai. We had the most wonderful time here and we immersed ourselves in the rich culture, colorful markets, delicious flavors and magical views that kept us craving for more….
This post may contain affiliate links, which means we earn a small commission if you purchase from them (no extra costs to you!). For details check our disclaimer.
Get monthly updatesincluding exclusive access to our google maps which feature all of our favorite attractions in numerous cities all over the world.
I want to subscribe to your NEWSLETTER!
Best Northern Thailand Attractions for Your Itinerary around Chiang Mai and Chiang Rai
Best Attractions for Culture and Nature Lovers
Visit the White Temple (Wat Rong Khun) in Chiang Rai
Many temples can be found all around Thailand and you can spend days running around back and forth. After a short visit to some of Bangkok's temples, we decided to visit only two of the main and unique temples in North of Thailand, one of which is the White Temple. The White Temple or Wat Rong Khun Temple is relatively new and it was built by a Buddhist artist who wished to create a tribute to the king. The temple is colored in bright white, a color that symbolizes the purity of Buddha. There are pieces of mirrors embedded in its outer surface which catch the glow of sunlight and enhance its brightness as well as mimic the glow of diamonds. The decoration also includes surreal motives and huge murals that are inspired by popular Western culture. We recommend adding a visit to Wat Rong Khun Temple to your itinerary when you are in North Thailand. You are going to feel as if you have just experienced a different strange world which combines the ancient peaceful Buddhist culture and the hectic modern world.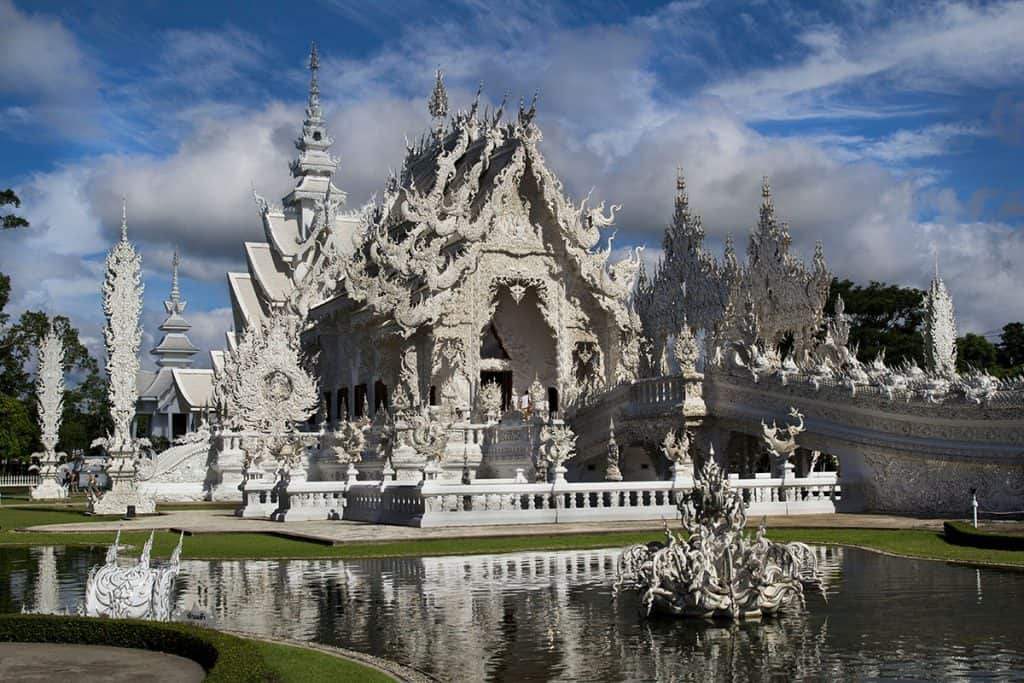 Hike the Trails of Doi Inthanon National Park in Chiang Mai
Doi Inthanon is one of the most magnificent National Parks in Northern Thailand where you can find the highest mountain in Thailand (2,565 meters). Strolling through the park you can find beautiful waterfalls, evergreen forests, a stalactite cave, as well as many butterflies and birds. There are several hiking trails of various degree of difficulty. A bonus when visiting the park is the fresh cool air which can be a welcome escape from the famous Thai humidity. When we first entered the park, a wooden walkway led us through a thick forest and we felt as if we were passing through the enchanted forest from one of our childhood fairy tales. In addition, we also visited the two pagodas that had been built for the king and queen of Thailand. They are located in beautiful well-groomed gardens with a lookout to the fantastic views of the area. You can also pay a visit to the villages of the local mountain tribes but be aware that this is a very touristic experience.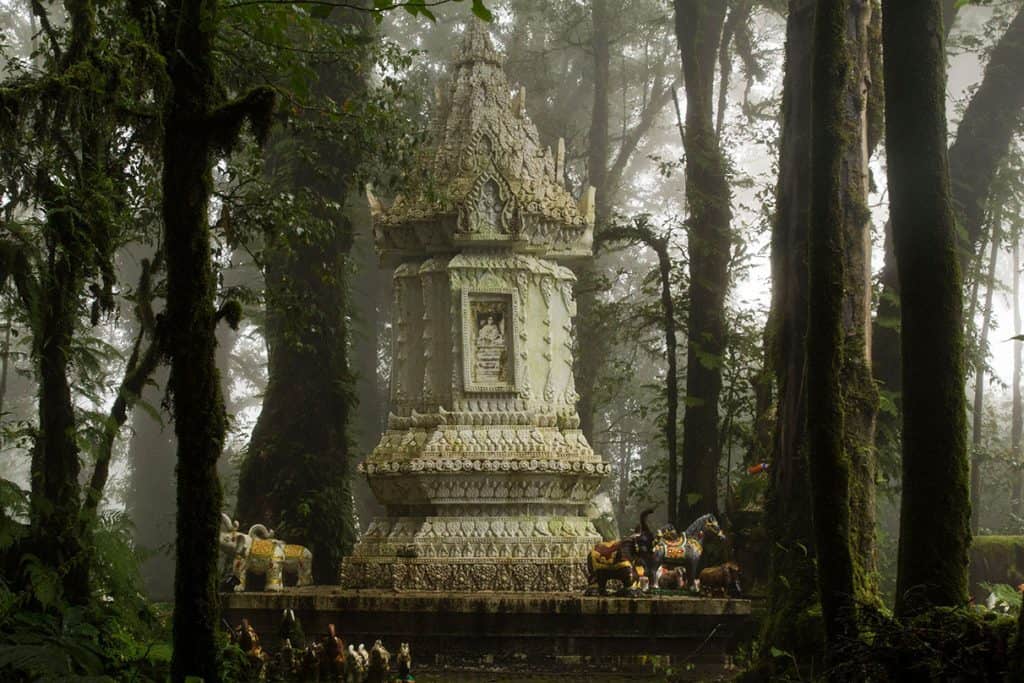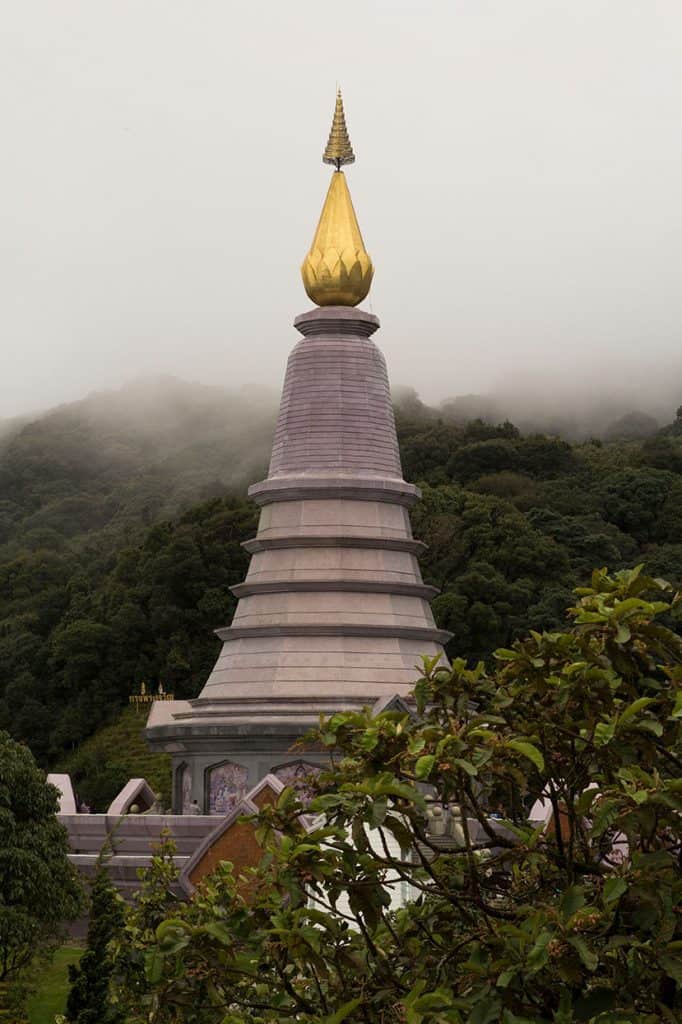 Wander Around The Queen's Gardens (Mae Fah Luang) in Chiang Rai
The Queen's gardens or Mae Fah Luang are the most famous botanical gardens in the North of Thailand. The name translates into "the heavenly mother queen". This site was built for the local tribes by the queen, to provide them with means of occupation other than growing opium. Visitors can enjoy numerous kinds of flowers and orchids that grow and bloom throughout the year. You can wander through the various trails and enjoy the colorful well-groomed gardens and even rest in the cute little coffee shop which specializes in traditional Thai coffee.
Combine Culture and Views in Doi Suthep Temple (Wat Phra That Doi Suthep)
This unique temple is located on the summit of Doi Suthep Mountain in Chiang Mai. It is a significant temple and it is famous in the North of Thailand and sacred to the locals. In order to get to the summit, you must climb 302 steps, and according to local belief, once you climb up those stairs, all of your sins are absolved (naturally nowadays there is a shortcut and you can just take the elevator). The temple has a golden dome and is decorated with Buddhist symbols. The local monks in their traditional robes perform Buddhist ceremonies inside. Rows of bells in various sizes surround the temple which provides it with its unique appearance. From the balconies of the temple, you can enjoy the breathtaking view of the area, and in clear days you can even enjoy the magnificent views of North of Thailand. The compound is relatively wide and spacious and you can walk around and enjoy the culture, colors, and bounty of Buddhist symbols. Once you climb down the stairs, you can taste the various delicacies in the food stands and buy some souvenirs.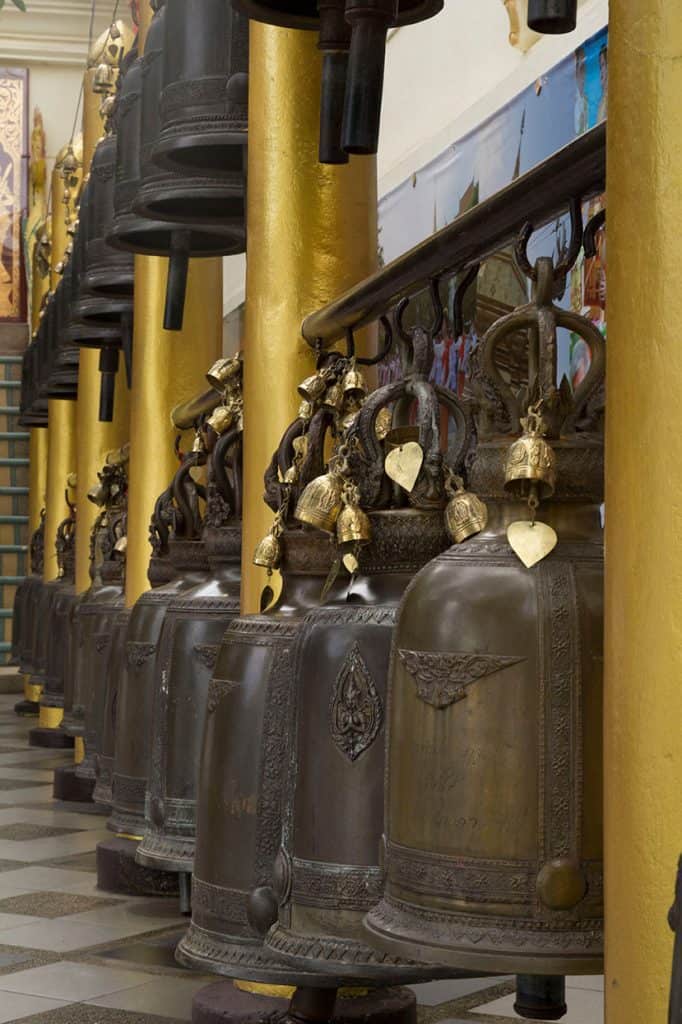 Best Attractions for Adventure Lovers
Feel the Adrenaline - Take a Zip Lining Tour
Taking a zip lining tour in Chiang Mai is recommended both for the adrenaline-seekers as well as for less-adventurous types who are trying to overcome their fears (like me). After going over some basic guiding lines and getting ourselves into the proper gear, we were off on the way to the first stop. Shortly after, we found ourselves at the top of enormous trees in the beautiful jungle, jumping and flying like monkeys from one platform to the other. Time flew so quickly while we were busy climbing trees, crossing rope bridges, and mainly building up the adrenaline levels in our bodies. All along friendly and professional guides accompanied us, shouting and cheering. It is a wonderful extreme experience in the middle of the breath-taking and wild jungle. We chose Eagle Track Company but there are plenty of similar places to choose from.
Make New Friends at the Patara Elephant Farm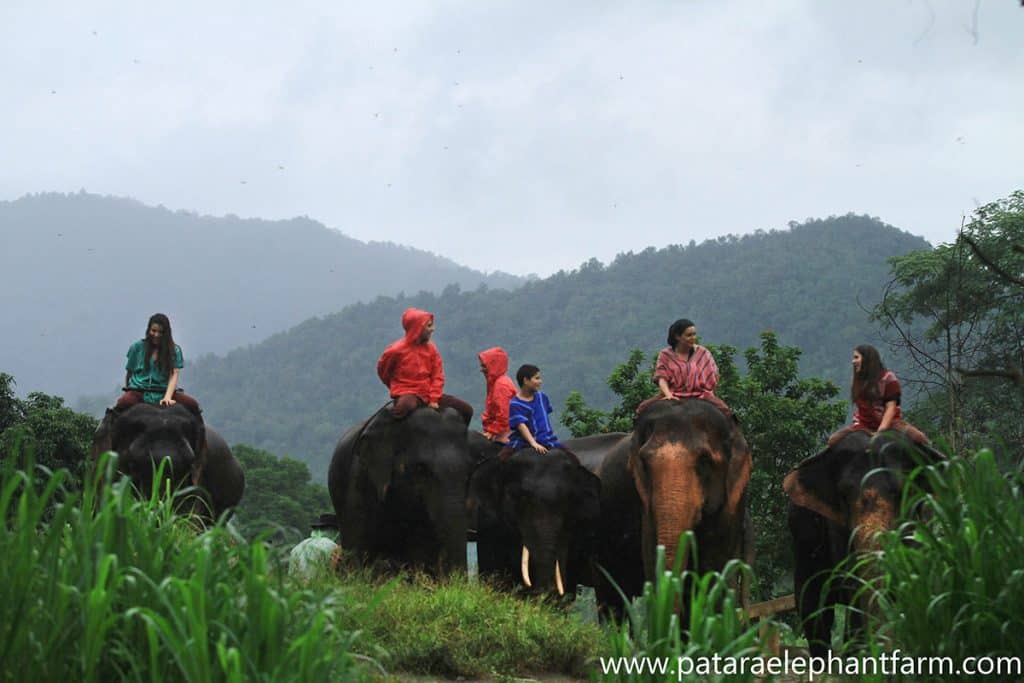 One of the most memorable and unique experiences that would stay with us forever is the visit to the Patara Elephant Farm. If you love animals and willing to spend a whole day with elephants, you must pay a visit to this unique farm. This extraordinary farm is located in a beautiful nature reserve and it is a therapeutic farm which saves elephants and gives them a loving and dedicated care while trying to maintain their natural habitat. Once we arrived there, each guest was assigned with an elephant of his own and from that moment onward, we were expected to take care of the elephant as if we were one of the farm's employees. The day started with bonding with our elephant and we were taught how to communicate and speak to it through a series of specific words and sounds. We fed the elephants, cleaned them and even rode the elephants' back, without any harness which made us feel even closer to them. We took a ride for about 30 minutes through the jungle; at the end of which we arrived at a beautiful river. We bathed the elephants in the river and for a minute we could have sworn we were in the middle of a National Geographic documentary.
The pictures below were taken by the Patara Farm photographer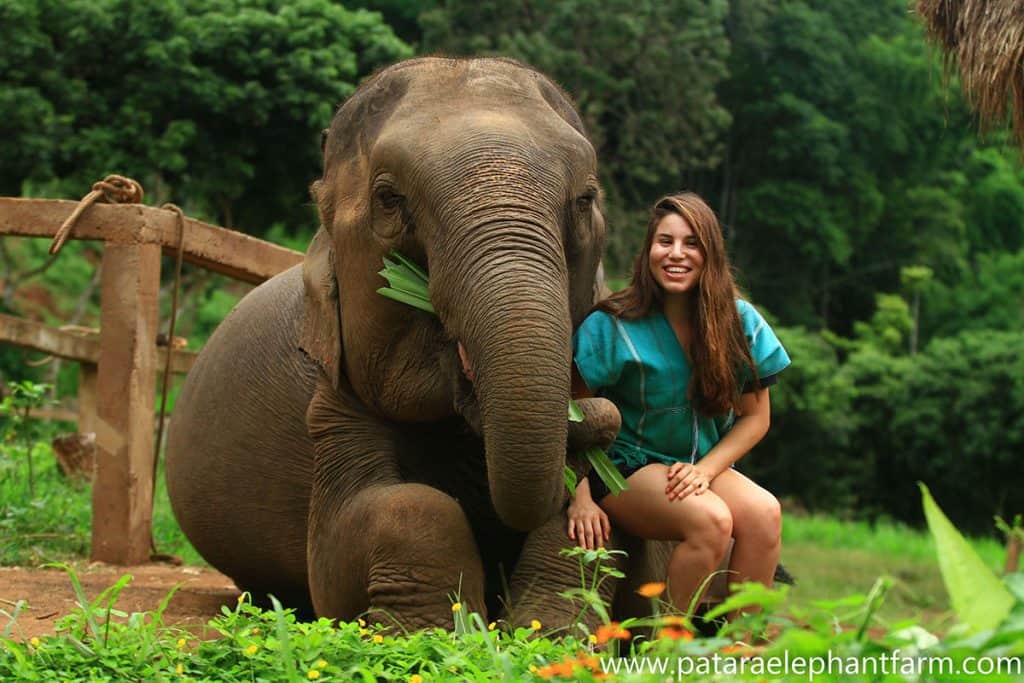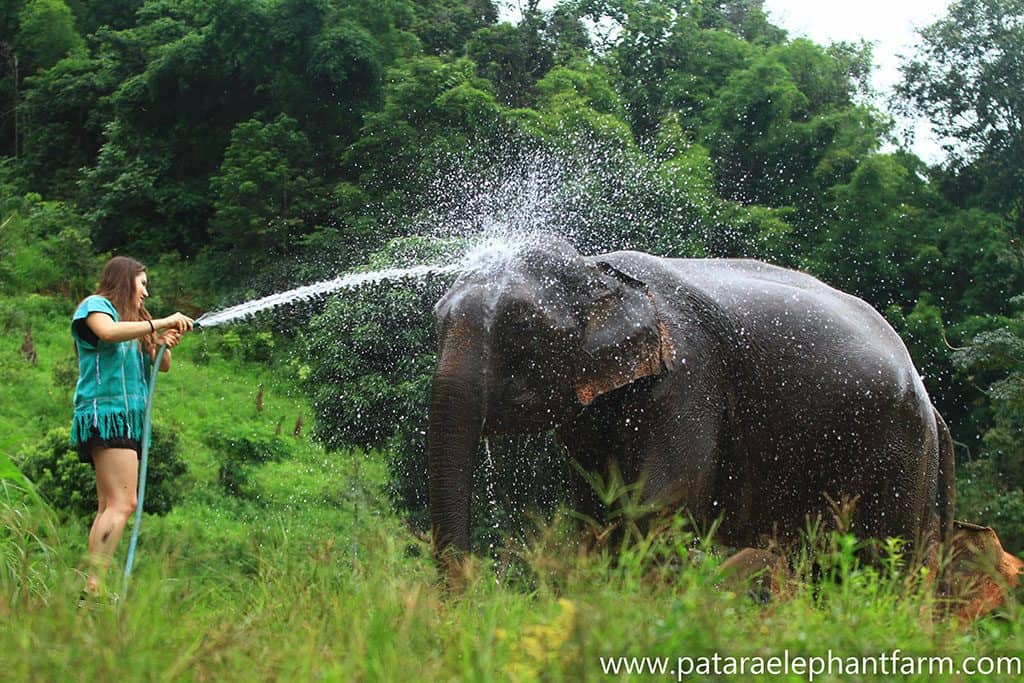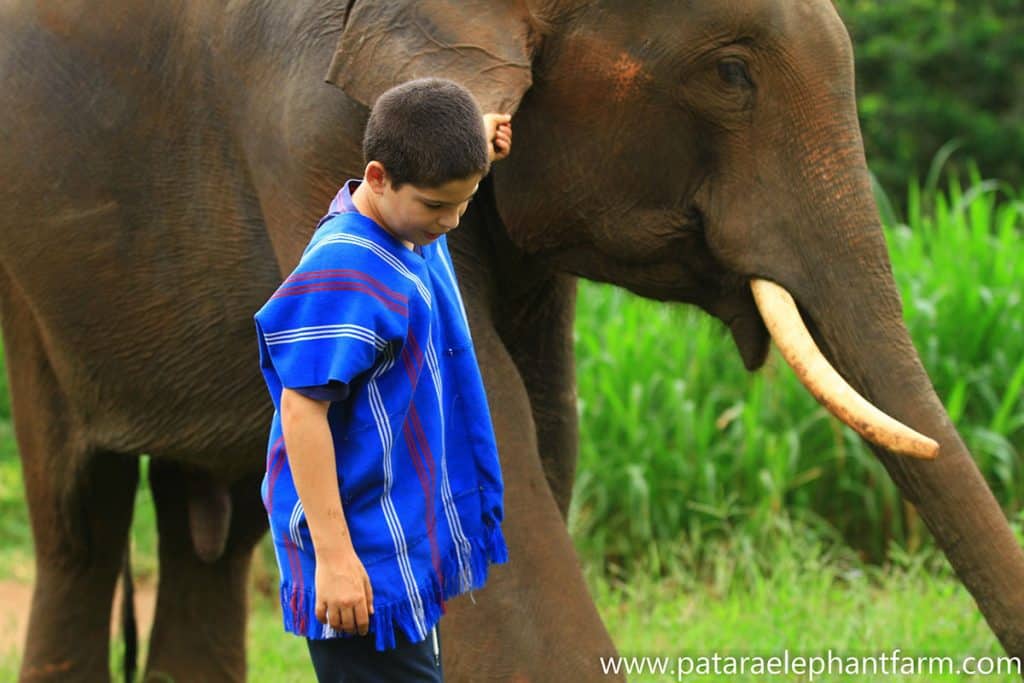 Soaking wet but joyfully excited we went to the bamboo huts to enjoy a mouth-watering Thai spread which was served on banana leaves. We wolfed down the authentic Thai delicacies such as tropical fruits, Thai coconut pancakes, sweet sticky rice wrapped in a banana leaf and more. Thoroughly charmed and amazed by the whole experience we rode back to the starting point. Throughout the day a professional photographer accompanied us and we received a CD with amazing pictures as a souvenir. The visit to the farm is a MUST – it is a wonderful and unique experience that will stay with you forever. Just ask my son that while riding the elephant shouted at me: "Mom, you organize the best trips EVER!" 😎
Best Attractions for Food Lovers
Taste the Local Delicacies in Chiang Mai Fresh Market (Muang Mai Market)
The Fresh Market in Chiang Mai comes to life very early every morning and stays open until the afternoon. The shopping is done mainly by the locals but it is recommended also to people who love markets, photography and flavors. The market is quite spectacular, with its abundance of colors and scents and you can find there a variety of produce such as fresh vegetables and fruits, seafood, meat, fresh juices and local street food. Just next door you can find the colorful flower market Ton Lamayai Market which is a feast for the eyes. Just around sunrise the stands are filled with fresh flowers, bouquets and flower necklaces which are an important part of the Buddhist culture and they are usually served as sacrifice in the temples by the believers. Due to the cooler climate in the North you can find here a variety of flowers such as orchids, jasmines, roses, Lotuses etc. This market is the only place where you can find fresh flowers in the center of Chiang Mai and therefore it is always buzzing with activity, visitors and photographers…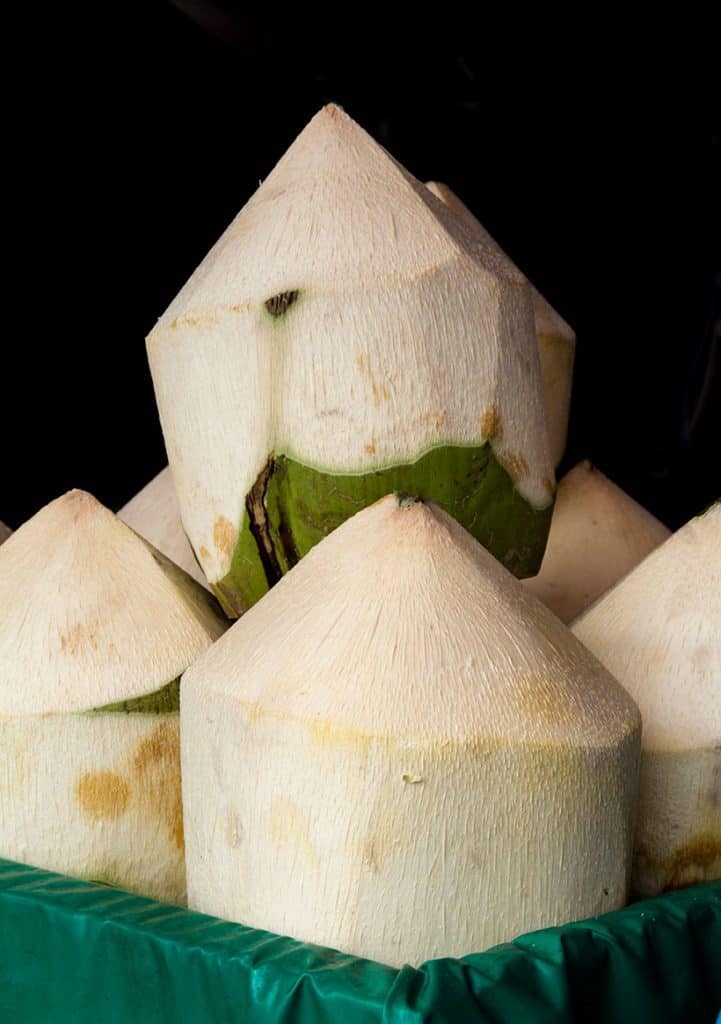 Soak in the Scents and Tastes of the Night Bazaar in Chiang Mai
The famous Chiang Mai Night Bazaar is located in the center of the town along the main boulevard, and it is an interesting and lively place for everyone. During the day this boulevard is just like any other street with the hustling sounds of the center of a busy city where you can find hotels, restaurants, perfume shops, traditional Thai massage parlors, and pharmacies. At night time this street transforms into a lively colorful celebration of flavors and smells. In the early evening, the vendors set up their food stands on both sides of the boulevard and offer customers the local produce of this area: clothing items, weaving products, jewelry, and various imitations. Among the stands, you can find all kind of street vendors which offer authentic Thai street-food and desserts. These are made on the spot in front of you and you should try at least some of them. Try the Banana Rotti (a pastry with coins of bananas drowned in condensed milk, chocolate or peanut butter), the Phad Thai (rice noodles with vegetables, egg, shrimps or chicken and crushed peanuts) or the Som Tam (green papaya salad with chili, fresh green beans, tomatoes and peanuts). From time to time local bands and artists perform in this bazaar, and the sounds of traditional music accompanying your visit can greatly contribute to the ambiance. If you loved this night bazaar, don't forget to visit Rot Fai Market Ratchada when you are in Bangkok as recommended by See Nic Wander.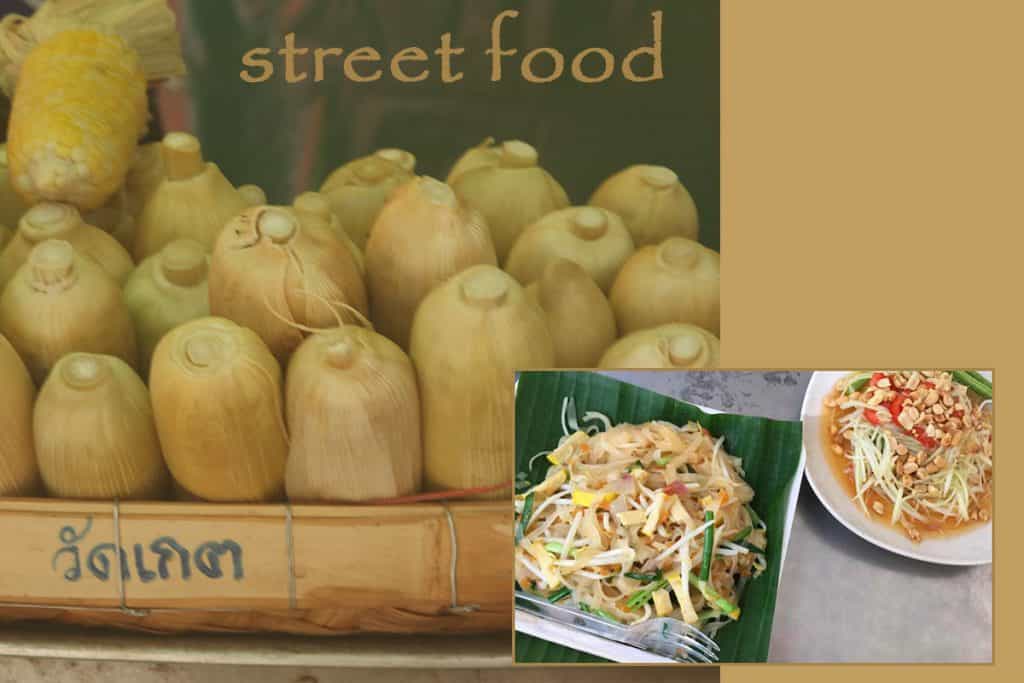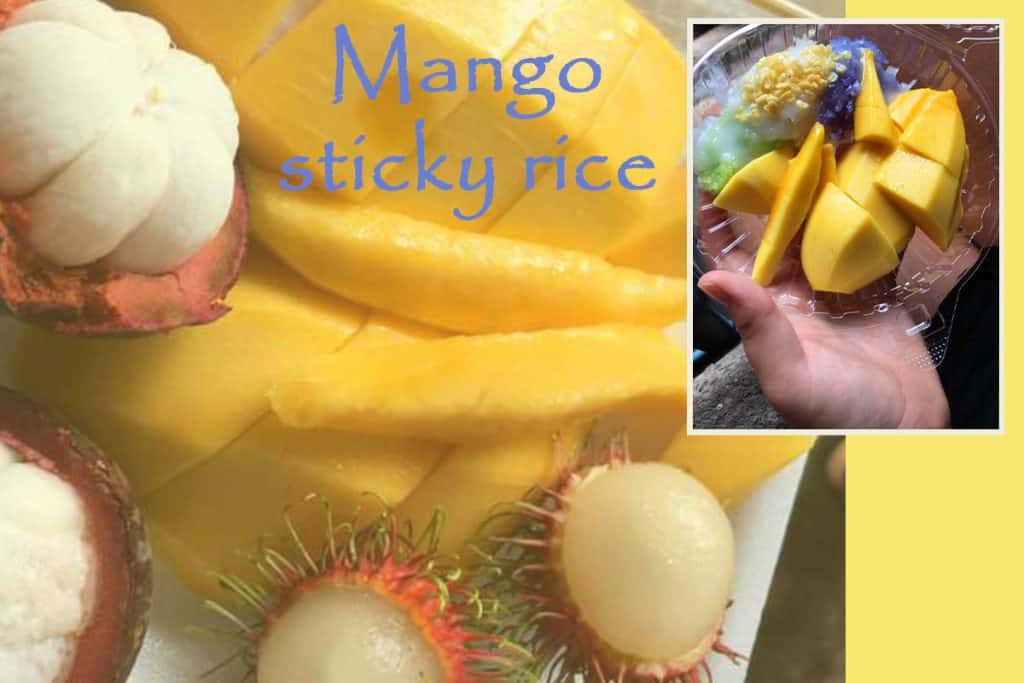 This is it! That's our complete bucket list for the best attractions for your Northern Thailand itinerary! If you happen to be in Thailand, don't forget to include Northern Thailand in your itinerary it has such great vibes and many attractions, and you get a totally different experience from the rest of Thailand.
If you happen to cross over to Myanmar from here, check out our tips for Myanmar!
For more cultural attractions and guides...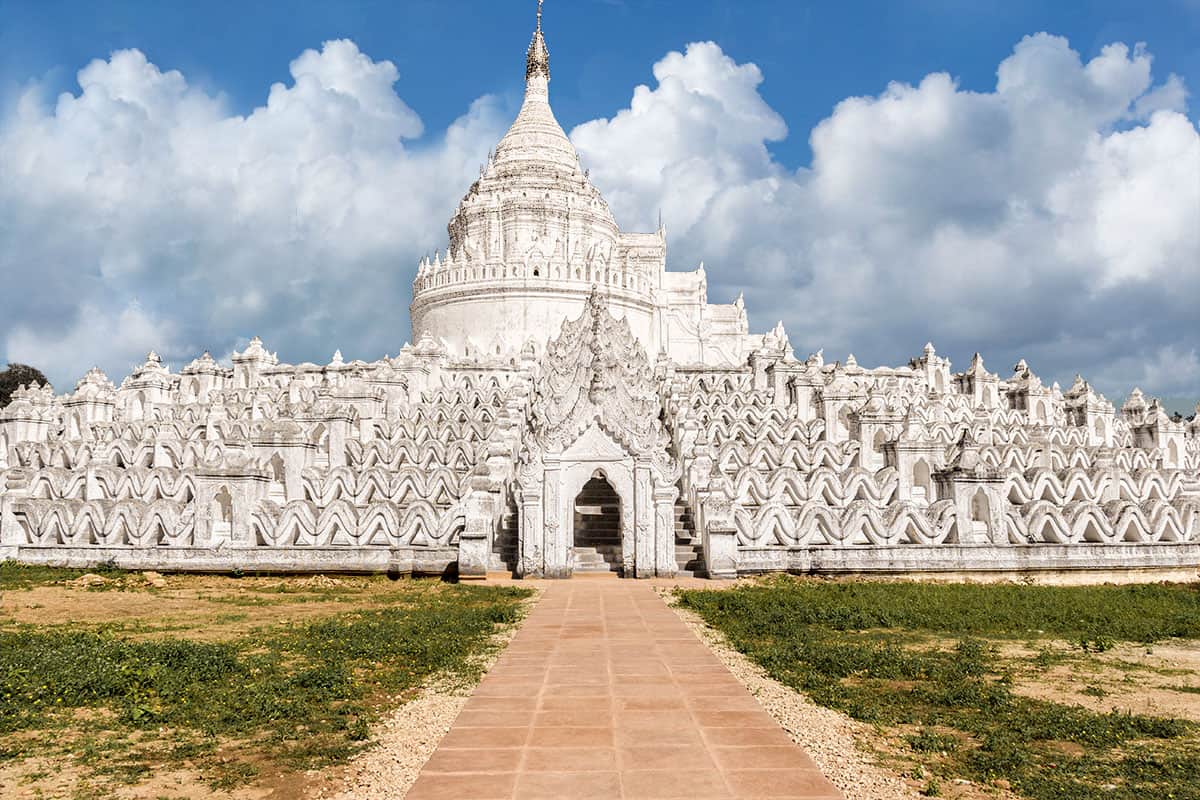 The Hsinbyume Pagoda is one of the most stunning pagodas we've ever seen. Check out our ultimate guide!
From gorgeous beaches to spice farms and culture, check out the best attractions in Zanzibar!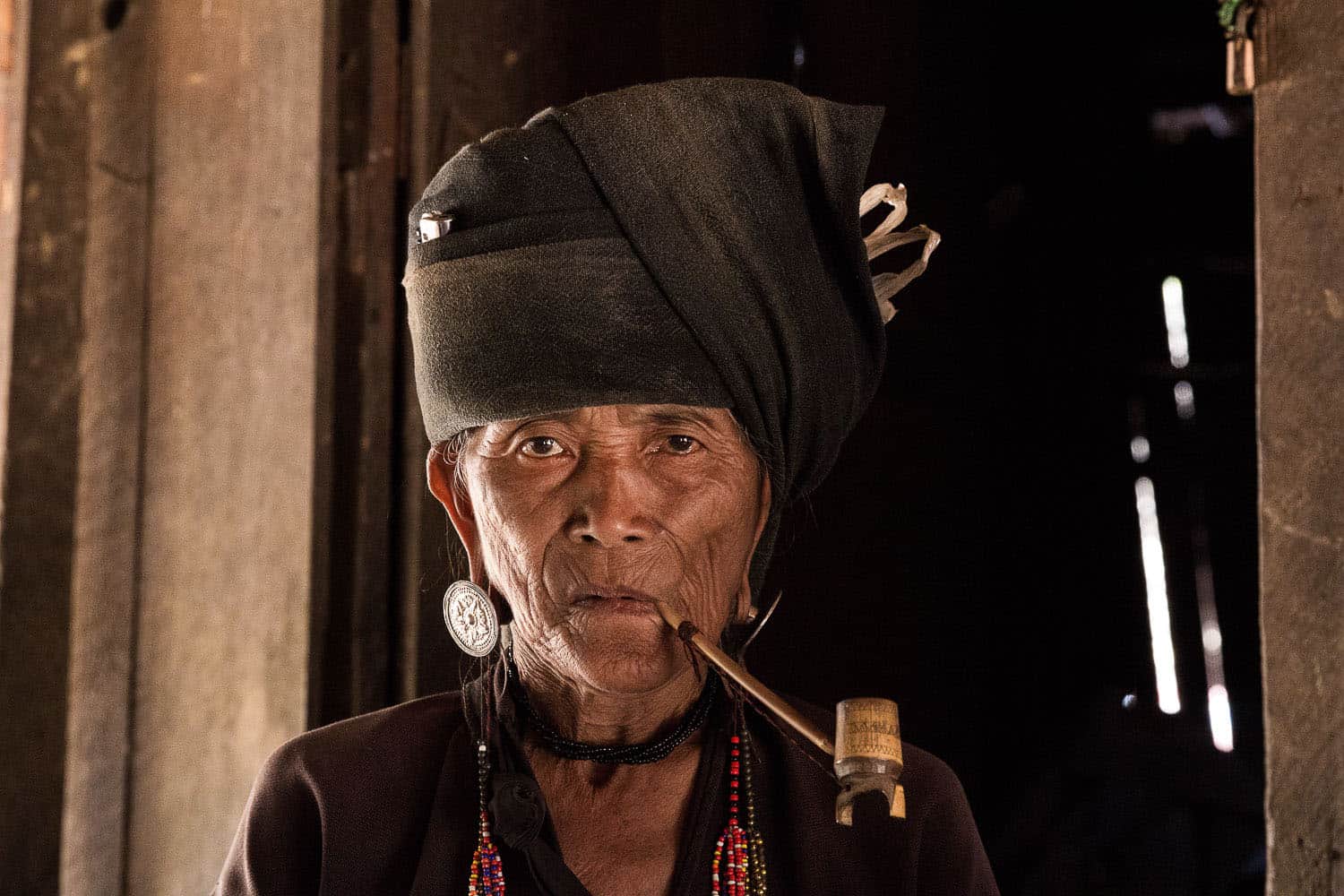 From small artisan workshops to the local hill tribes, if you love culture and photography you'll love our post!