Zanzibar Highlights - Best Attractions for the Perfect Itinerary
This post may contain affiliate links, which means we earn a small commission if you purchase from them (no extra costs to you!). For details check our disclaimer.
Close your eyes and imagine a heaven of white sandy beaches glimmering in the sun, various shades of blue and turquoise and crystal clear water, rows of palm trees, a rich and vibrant undersea world and a plethora of spices and exotic fruits – These are just some of Zanzibar highlights you can put on your itinerary.
The Zanzibar Archipelago is located in the Indian Ocean off the East Coast of Africa. It is considered to be a part of Tanzania but it is a semi-autonomous region with its own president. The main island, Unguja, is usually referred to as Zanzibar. The second largest island, Pemba Island, is located approximately 50 km to the north. Many other tiny islands that are part of the archipelago. In previous centuries it was governed by the Portuguese, and later by the Sultan of Oman who used it for slave trade – slaves that were brought from the African continent. As a result, Zanzibar is a country with a diversity of cultures and flavors that is a pleasure to discover.
The majority of the locals are Muslims, hospitable and straightforward folks who speak Swahili. Anywhere you go, you will be welcomed with the traditional "Jambo" (hello) and "Hakuna Matata" (no worries), and there is no better way to start your day than imagining Pumbaa and Simba humming the famous Lion King song. So what to include in your perfect Zanzibar itinerary
Top Attractions and Highlights for Your Zanzibar Itinerary
Highlights and Attractions for Beach Lovers
Visit as Many Beaches as You can
There's no better place than Zanzibar to enjoy a leisurely beach vacation and to be mesmerized by the white sand and the rainbow of turquoise and aqua colors. So how can you find your perfect Zanzibar beach? You can choose either the North Coast or the East Coast.
Get monthly updatesincluding exclusive access to our google maps which feature all of our favorite attractions in numerous cities all over the world.
I want to subscribe to your NEWSLETTER!
The North Coast Attractions – Nungwi and Kendwa
The North of the island is the more touristy coast with crystal clear water, many hotels to choose from and breathtaking sunsets. In contrast to the East Coast, there are no extreme high and low tides here, so it's possible to go for a swim throughout the day. The most famous beach here is Nungwi, the third largest village in Zanzibar, and a few years it was chosen as one of the most picturesque coasts in Africa. Here you'll find many hotels and restaurants to choose from. Some of Nungwi's attractions also include a variety of watersports. Not far away you'll find the quieter Kendwa. There some accommodations and restaurants here but this beach is much more secluded with fewer things to do.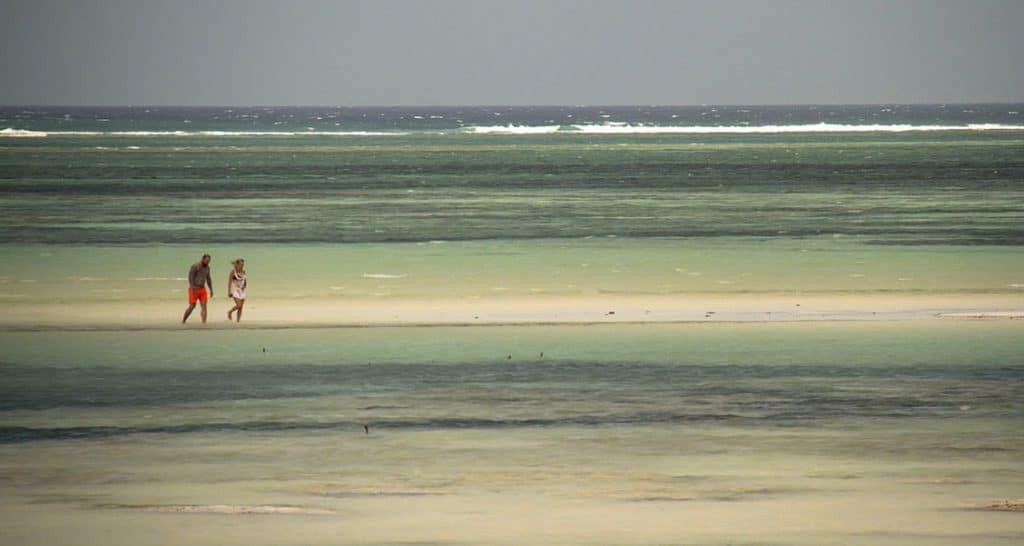 The East Coast Attractions
The East Coast is less traveled by tourists and more authentic and here you'll be able to experience the wonderful sunrises. The high and low tides in Zanzibar are quite extreme (depending on the season), especially on the East Coast. A coral reef protects the East Coast and during the low tide, you can walk for hundreds of meters in shallow water and be captivated by the local coastal ecosystem. These are the hours when small crabs peek out from their hideaways – small holes in the sandy beach that can be seen everywhere. The locals use these hours to search for sea treasures such as seaweed, mussels, and octopuses. There are many beaches to choose from. For kitesurfing, visit Paje Beach. If you are looking for a secluded atmosphere, check out Pongwe Beach. There are many others all along the East Coast of Zanzibar.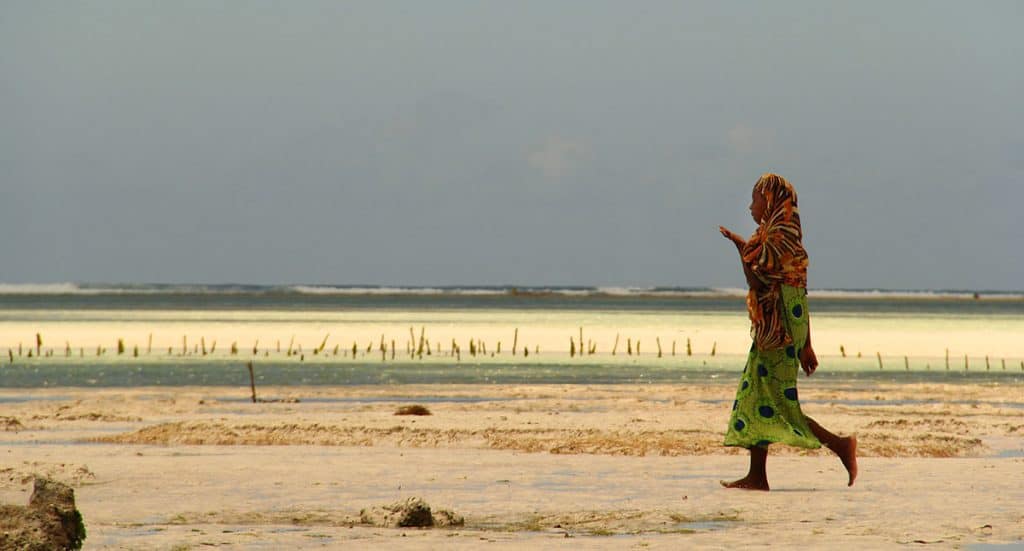 Explore the Watersports in Zanzibar
No matter if you are into snorkeling, scuba diving, windsurfing, kitesurfing and any other watersports we haven't mentioned, you will probably have a chance to satisfy your adrenaline cravings in Zanzibar. As mentioned before, Paje Beach is a mecca for kitesurfers. Snorkeling and diving can be done in many places and there are many snorkeling and diving tours to choose from.
Attractions for Culture and History Lovers
Many people to choose to skip Stone Town but this UNESCO World Heritage Site town is the perfect place for culture, history and photography lovers. There's no better place to learn about the history of Zanzibar and there are many other attractions to choose from.
Stone Town Highlights: Winding Alleys, Carved Doors, History and Markets
Explore this fascinating ancient city and admire the unique architecture and traditional stone buildings (in the past they were built with corals – a technique that is forbidden nowadays). Stroll around the narrow and picturesque alleys and look for the beautifully carved doors that Stone Town is famous for. Visit some of the historical buildings and don't forget to visit the Palace Museum and the old slave market to learn more about the painful history of the island. There also numerous stands, shops, and markets where you can buy souvenirs and unique local items such as kitenge, handmade soap, local spices, woven baskets, bags and hats, beaded jewelry and more. For a more educational experience, hire a guide to tell you about the history of the interesting sites around Stone Town.
If you are only staying in Stone Town or at a secluded resort, it's always a good idea to explore some of the nearby and more authentic villages. From chatting to the locals and learning more about the traditional way of life to visiting a seaweed farm and watching the local fishermen, it is always one of our favorite things to do.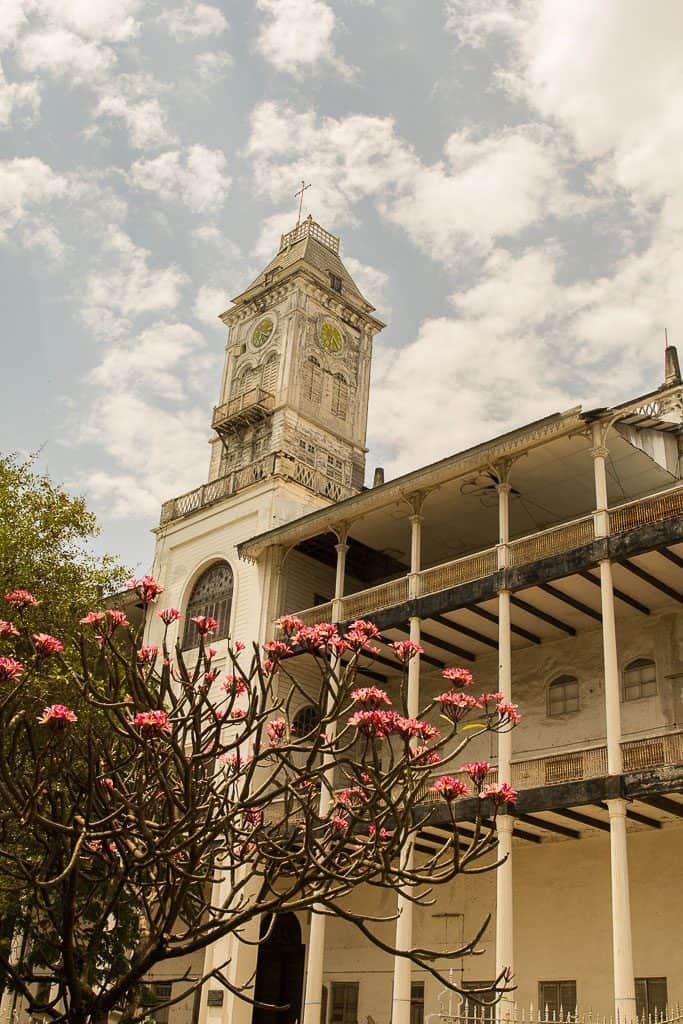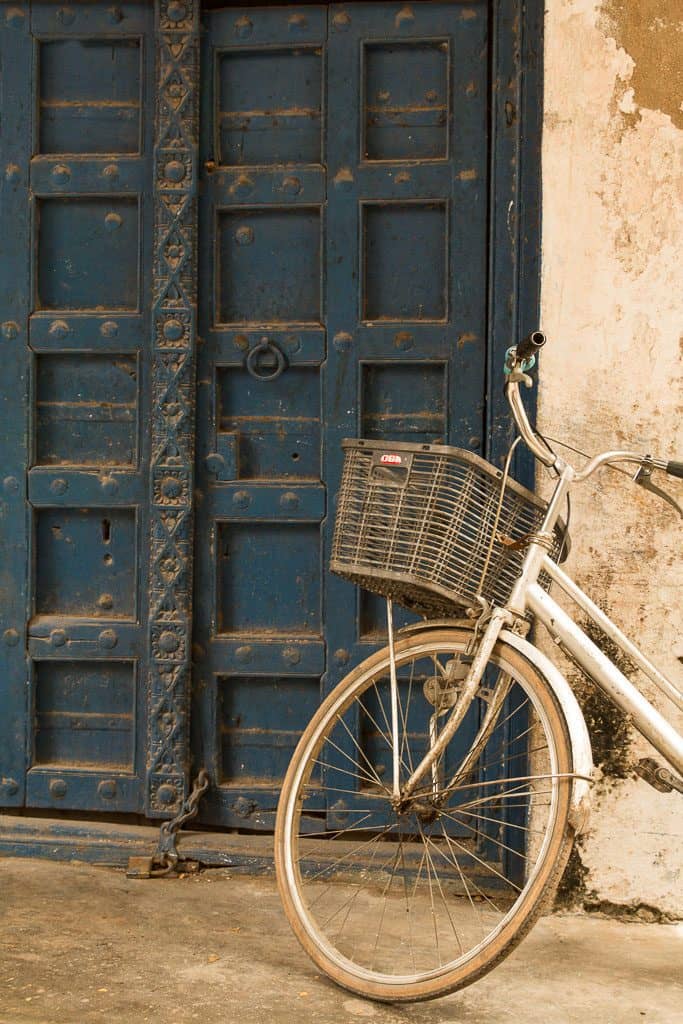 Highlights and Attractions for Foodies
Visit the Night Market at Forodhani Gardens
What can you do in Zanzibar in the evening? At night time, go and see the local Night Market at Forodhani Gardens – a great food market that showcases better than anything else the wonderful mixture of cultures of Zanzibar. During the early evening, dozens of colorful stands suddenly appear in the compound filled with the best products and flavors Zanzibar has to offer. It is an excellent opportunity to meet the locals and enjoy a delicious dinner accompanied by live music. Get intoxicated by the rich enticing smells, the cornucopia of flavors and infectious lively atmosphere. Don't forget to try the local beverage – fresh sugar cane, ginger and lime that are squeezed in the traditional way.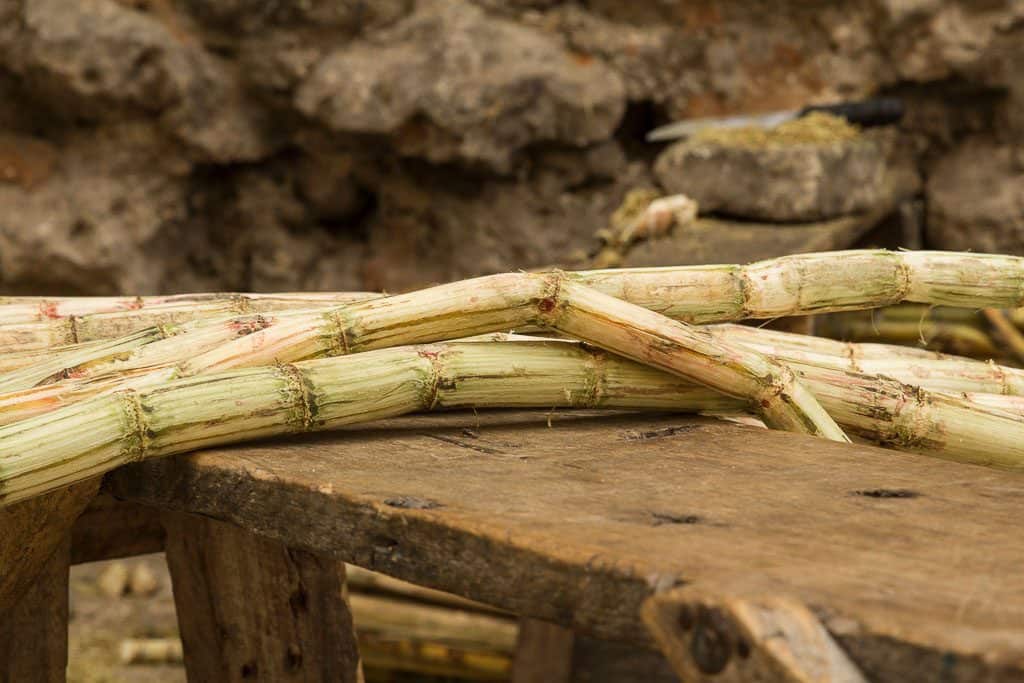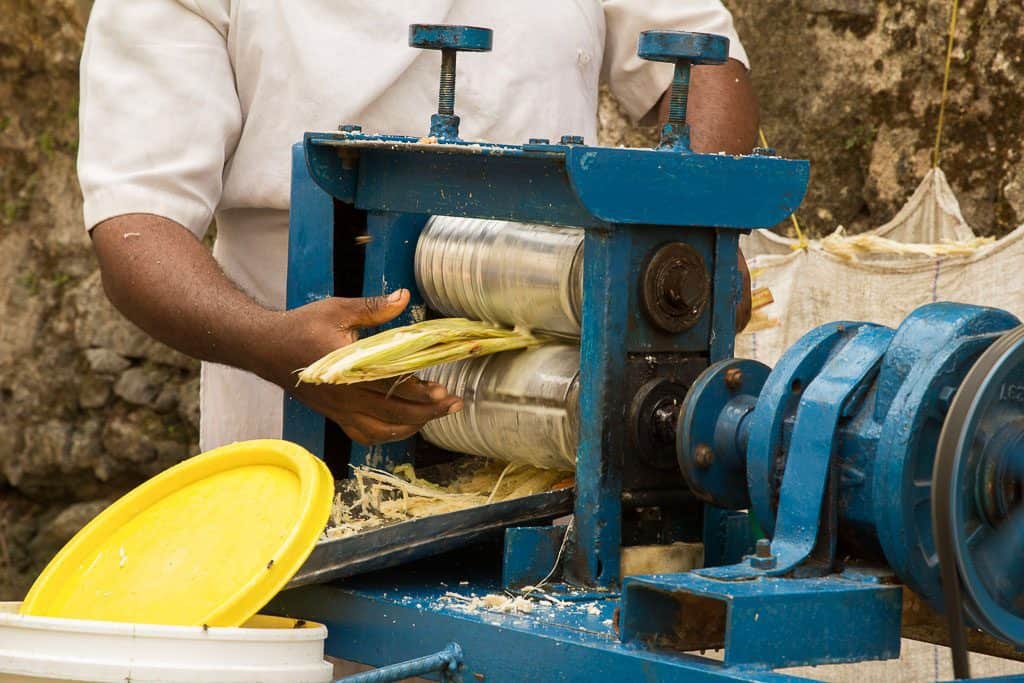 Fall In Love with the Food of Zanzibar
Experience the local variety of flavors and spices the locals use in Zanzibar's fusion cuisine. This is the place to enjoy excellent dishes made from fresh raw materials and traditional spices and inspired by a mixture of cultures such as Indian, Portuguese, Persian and Arabic. So what to eat in Zanzibar? You can try the local shish-kebabs made from meat or chicken or the variety of seafood made with African spices and served with the local sauces. Try the local rice dishes which the island is famous for, such as the Indian flavored Biryani rice, or the Persian Pilaf rice, both are delicious and offer unique flavors. Make sure to have a taste of the different local curries made from meat, chicken or octopus. We tried a few excellent vegetarian curries made from bananas, okra or the local breadfruit (its texture is quite similar to bread). Don't forget to try the Naan Bread or Chapati (Indian influences) which will be the best wingman for any curry you choose to try. Also, a must-try food is the local Zanzibar "pizza" which is a kind of pastry with either sweet or savory flavors. The savory version is made from either cheese or meat and the sweet version is served with chocolate or banana.
Other Unique Zanzibar Highlights and Attractions
Gorgeous Sunrises and Sunsets
No need to elaborate here. Depending on your location, you'll be able to experience some of the most gorgeous sunrises and sunsets in this picturesque setting.
Go Sailing in Zanzibar's Dhow Boats
Visit the picturesque fishing village Nungwi in the North of the island and learn about the unique colorful Dhow boats that can be found all over Zanzibar's coasts. Even today the wooden boats are still carved by hand and the locals use them mainly for fishing and sailing. Sailing in one of these boats along the magnificent coast of Zanzibar is the perfect way to appreciate the unique beauty of the island and a fantastic way to enjoy the breath-taking sunsets of Zanzibar.
Visit a Spice Farm and Learn about the Spices of Zanzibar
Zanzibar, also known as the spice island, has so many spices to offer and it is one of the main sources of income for the island. To thoroughly deepen your knowledge about spices and see for yourself where do the spices you buy at your local store come from, you must pay a visit to one of the spice farms of Zanzibar. With the help of our knowledgeable guide, we tried to guess the names of the various spices we tasted and smelled. We learned about Vanilla, Pepper, Ginger, Nutmeg and more, and of course the Clove which is one of the major exports of Zanzibar. It is a great opportunity to buy spices directly from the source with better quality and better prices than in your local store. Not to mention an opportunity to bring special tea blends or soap made from natural materials as gifts for family and friends.
Take a Day Trip to Prison Island (Changuu Island)
A long time ago, this was the place of detention for slaves and a quarantine center for sick people. Nowadays, it is a nature reserve that is located very close to Stone Town. The main attraction here is the giant tortoises that weigh approximately 200 kg on average. They are not indigenous to Zanzibar but were a gift from Seychelles.
Indulge in a Massage or Spa Treatment
There's no better time to pamper yourself than during a much-deserved holiday. If you are staying at a resort, you'll probably have the chance to order a message there but for a more unique experience, try and visit a local spa in Stone Town. First, it will be cheaper, and more importantly, you'll get to experience some traditional treatments. Choose a place that uses only natural ingredients and locally produced oils.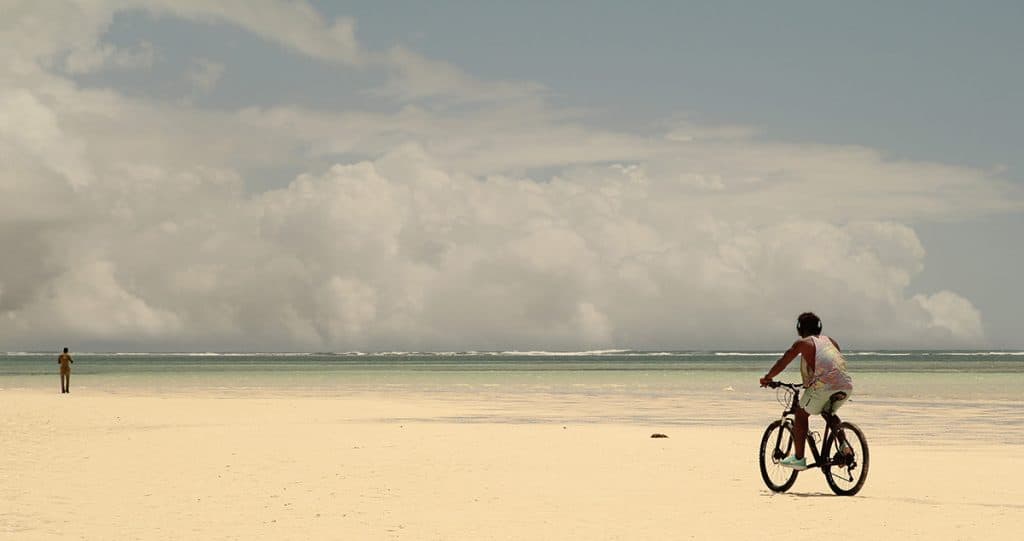 Additional Tips for Planning your Zanzibar Itinerary
The best time to visit Zanzibar is from June to October when the weather is cool and dry or from January to February when it is hot and dry. for average rainfall and temperature check here.
When visiting Stone Town, local villages and basically any other small establishments, bring cash.
Bring some kind of water shoes (or buy them here). During low tide, you can step on one of the many sea urchins.
However you choose to spend your time here, whether lying in the sun, enjoying the view with a cocktail in your hand, or perhaps exploring the island from morning till night, you will not be immune to the charms of this dreamy island. The mixture of cultures, history, picturesque beaches, warm and friendly people and lively atmosphere will surely spice up your holiday.
If you liked this post, spread the love and pin it!
Check out some more highlights from these exotic destinations
If you've been dreaming about sleeping in the middle of the rice fields and visiting amazing waterfalls, this is the post for you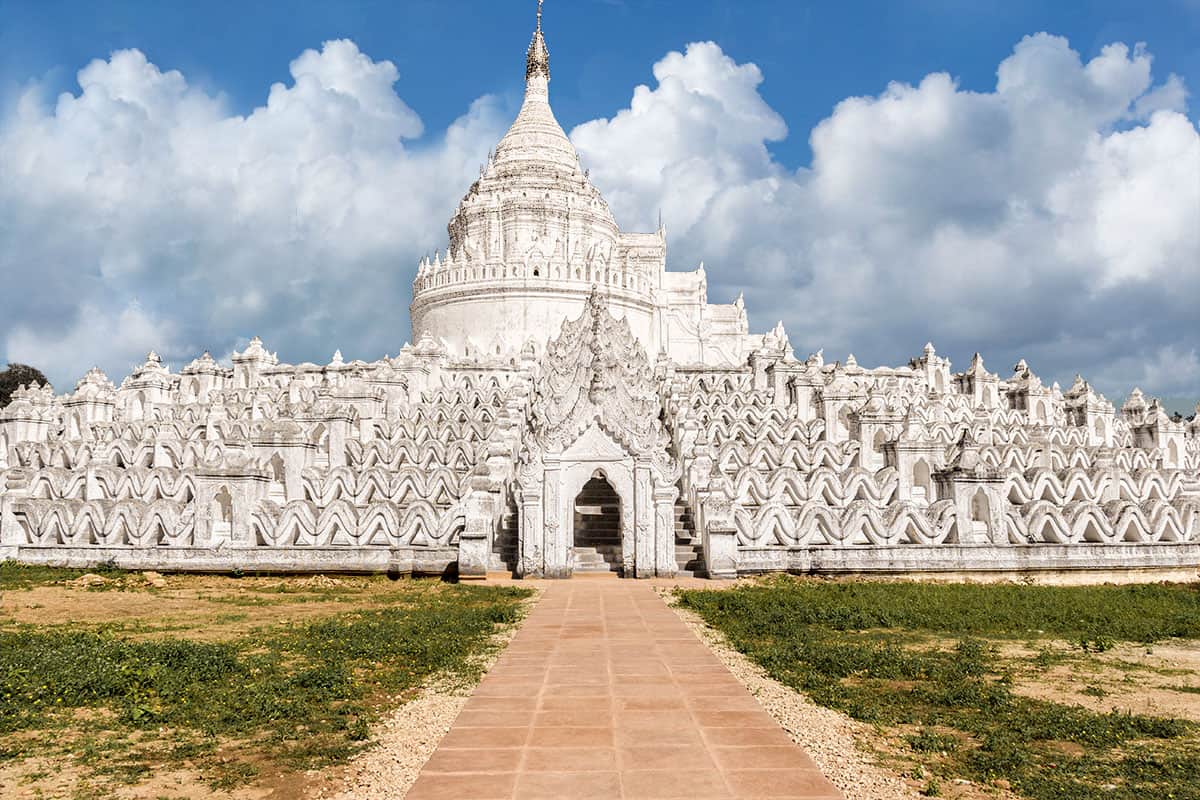 Highlights and tips for visiting one of the most beautiful places in Myanmar - the Hsinbyume Pagoda near Mandalay.
From gorgeous landscapes to amazing cultural experiences and colorful markets - Check out our post!