Hello everyone from Kyaing Tong!
Kyaing Tong is a town in the East of Myanmar which is famous for its tribal villages. we had to take a special flight and ask for a special permit to get here. At the airport welcomed us the smiling Johm who took us for a late and very spicy lunch (VERY SPICY). Shortly after we arrived at the famous Amazing Kyaing Tong Resort.
Unfortunately, my sister wasn't that impressed (hi sis it is the best hotel in town), though she was impressed with the number of security guards that were strolling around (not for us but for the minister who was staying there). We were also very impressed with the local bellboys or rather bell-girls who picked up our suitcases which were double their size and started running towards our room. I was trying to help them but they shooed me away.
Our first visit was to a near-by village where the traditional clothes of the women include a huge silver belt. We found out that the majority of the women have moved on to more modern Western clothing. However we had a great time joking around with the beautiful local kids who were happy to receive some small presents from us (hair pins, stickers etc.) and went along with the spontaneous photo session.
The next day we went hiking in the mountains to visit the tribes who leave further away. The hike was nice though very steep but my sister handled it like a PRO (thank you Jillian M. for the HIIT workouts). Once we arrived to the village, a wave of kids and women in their traditional garbs rushed towards us, offering us (more like shoving in our faces) their handmade artifacts. We were invited to a local house where the kind hostess welcomed us with some freshly brewed tea, papaya and roasted peanuts.
All I can say was the hike was worth it just to watch Sari's face while trying to drink the tea from the not-so-cleaned glass. It was priceless just watching her sitting on the floor, barefoot and sweating, her face clearly showing the internal debate "to drink or not to drink", nevertheless a smile lights up her face while taking in the unique experience (and taking some photos of course). My sister the backpacker! (for a few hours at least).
We visited a couple of villages and in every place the locals stormed us at first with their handmade artifacts, and they didn't do it in a polite manner. Nevertheless, we had so much fun in the villages, trying to talk with the women and taking some beautiful pictures at the same time. We brought with us some gifts for them and to our surprise they were especially thrilled about the most simple plastic spring toy and the blow ball pipe which was a huge success among the women and children alike once I showed them how to use it.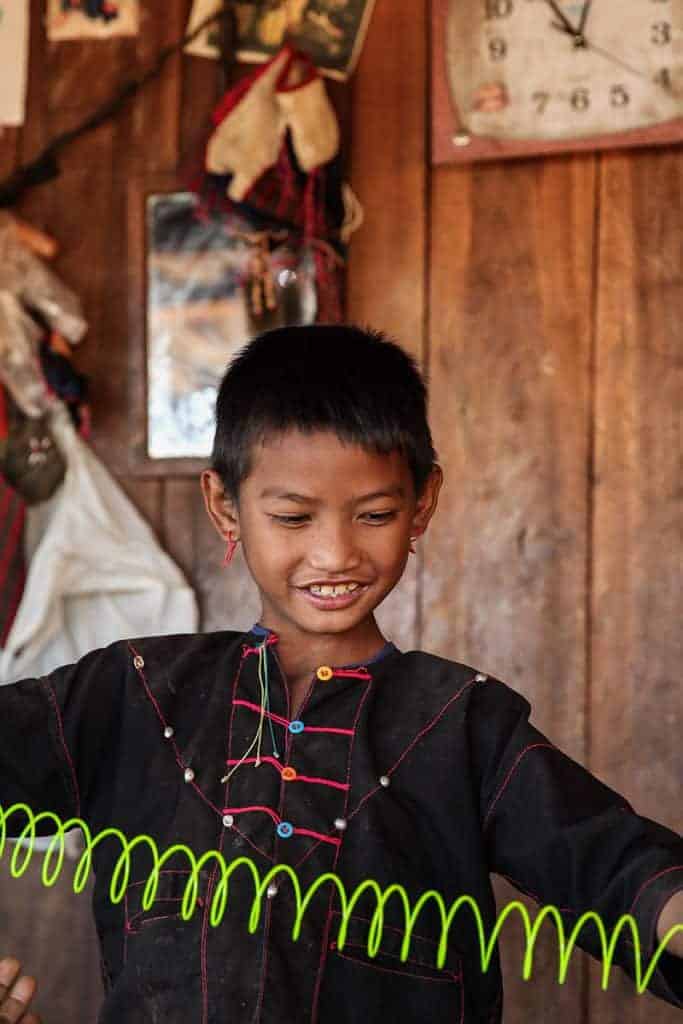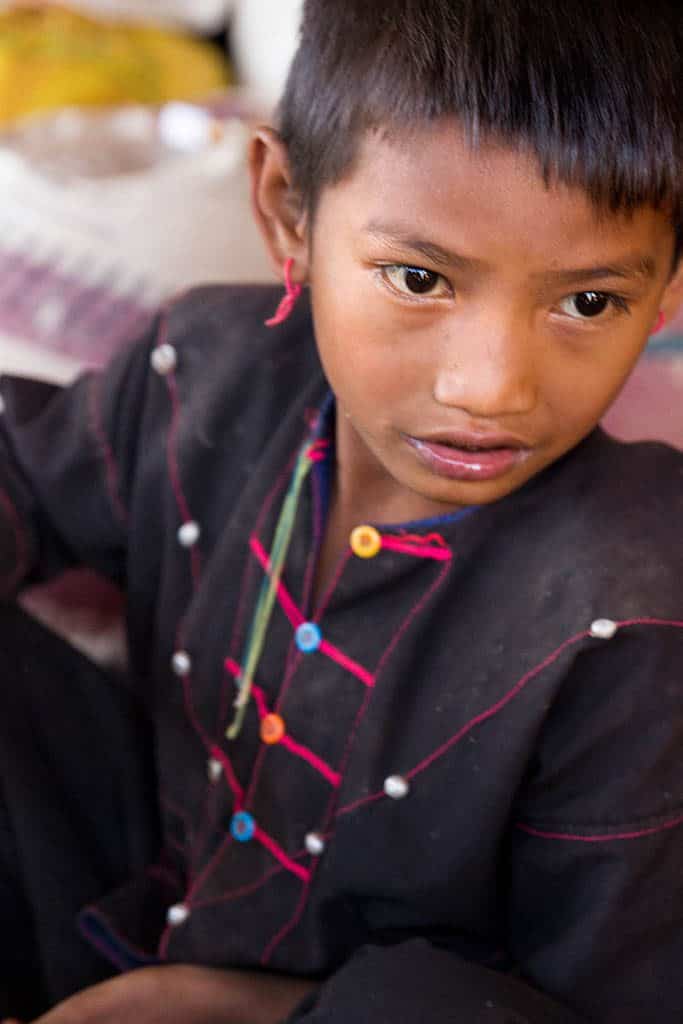 On the way back we stopped for a lovely picnic lunch with some steamed rice wrapped in a banana leaf and fruits and it was a chance to learn more about the local tribes. There is no school close to the villages (the government is thinking about building one sometime) BUT for the one built by the missionaries. The locals are afraid that their traditions and religious beliefs will be lost and judging by the reaction of the guide – he couldn't blame them. Our guide actually has a degree in science but working as a tourist guide is much more lucrative. He loves what he does and he is always trying to give back to the local tribes.
In the evening we happened to stumble upon a local festival with live music and candle-lit sky lanterns which was a great surprise and of course we had to have one more coffee at Cafe 21, the best coffee we drank in Myanmar. It was well worth the recommendations in TripAdvisor (first place among the 3-5 listed cafes/restaurants in the area).
Well good night to you all!
XOXO
Maya
You can read more about Kyaing Tong here or continue to our next destination and read about our adventures in Bagan and learn what you shouldn't miss at this one-of-a-kind archaeological site. To learn more about Myanmar and what to expect on your trip read our tips for planning the perfect trip!
Do you want others to know about Kyaing Tong? Pin us baby!
You might like some of our other travel guides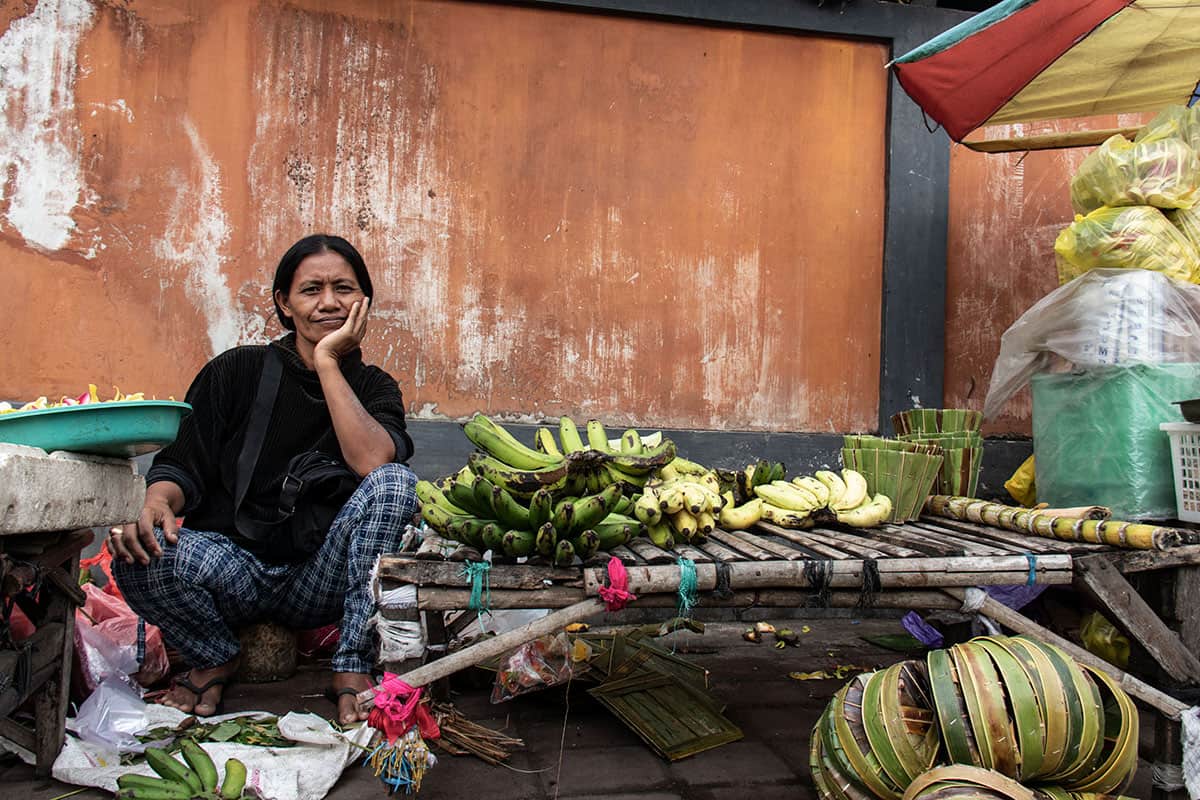 If you are looking to discover the secrept spots of Bali without groups of tourists around, read all about Sidemen in East Bali.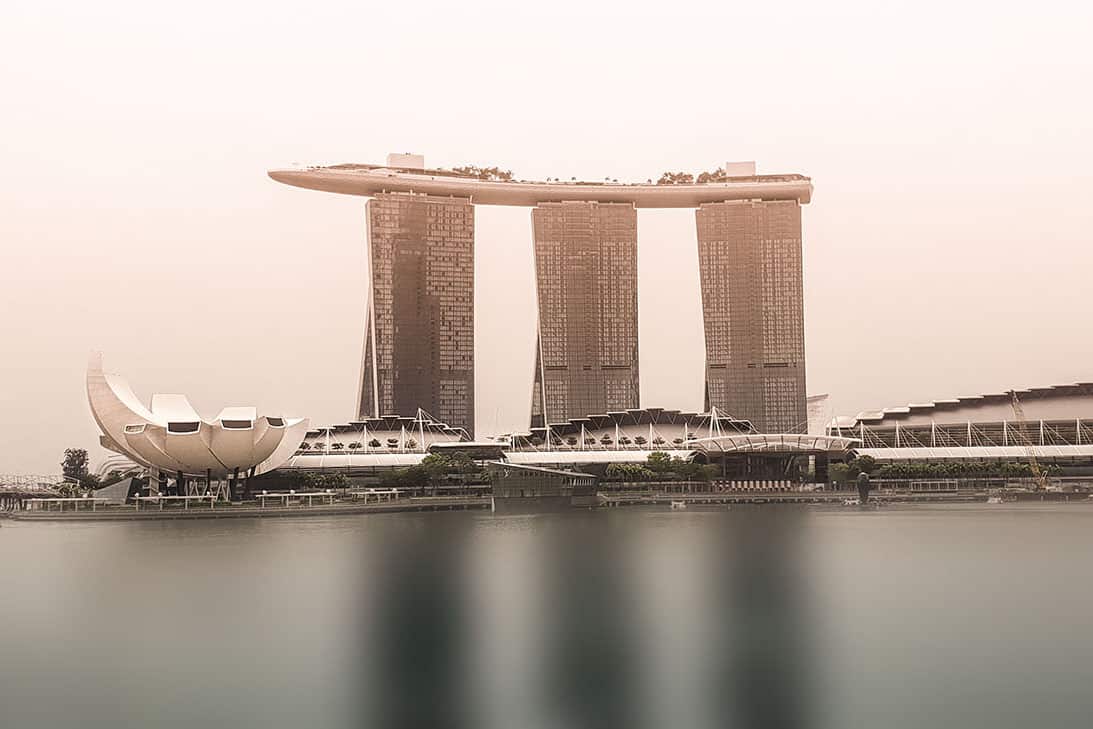 Discover the famous attractions and colorful neighborhoods of Singapore in our 4 day itinerary including helpful tips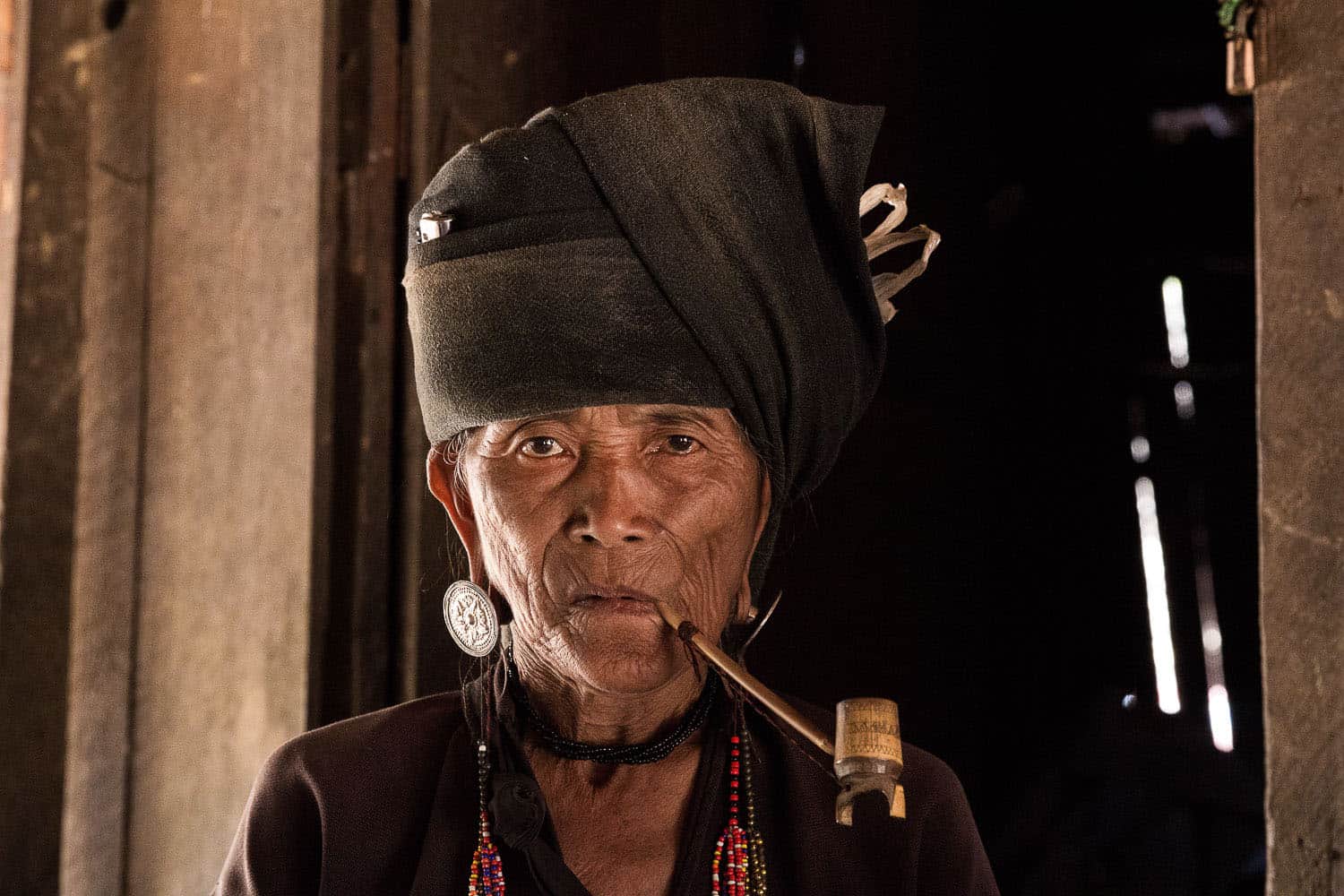 From small artisan workshops to the local hill tribes, if you love culture and photography you'll love our post!