Hoi An Itinerary - Best Attractions for your Bucket List
This post may contain affiliate links, which means we earn a small commission if you purchase from them (no extra costs to you!). For details check our disclaimer.
Whenever I travel to a new country, there is usually one city or town that manages to outshine the competitors running for the role of the places-I-have-had-the-most-fun-in for that destination. Well, Hoi An has definitely won that title and really managed to leave a memorable impression. There are so many attractions all over Vietnam and on paper, Hoi An may seem like it doesn't compare at times. However, it is such a fun place with so many attractions to offer, especially if you love photography or are a foodie at heart so I would definitely put it on my Vietnam itinerary!
Hoi An - Location and Attractions
Hoi An is located in Central Vietnam in Quảng Nam province on the banks of the Thu Bon River. The most well-known attraction is the old town of Hoi An which is recognized as a UNESCO World Heritage Site. The city itself is charming and colorful with many tasty restaurants, colorful markets and street vendors, charming hotels and of course lots of lanterns (shops are required to hang lanterns by law)! Strolling around the city's streets at night is a magical experience and we just couldn't get enough of the sights and sounds. It was by far one of our favorite places in Vietnam and I would go back to Hoi An in a heartbeat. So what should be on your Hoi An bucket list?
Get monthly updatesincluding exclusive access to our google maps which feature all of our favorite attractions in numerous cities all over the world.
I want to subscribe to your NEWSLETTER!
Hoi An has two seasons. The rainy season from October to February and the dry season from March till September. Generally speaking, the best time to visit Hoi An is from February to April or May before it gets hot. However, we visited during August, and yes it was hot and humid but we still had lots of fun. The months it is advisable to avoid Hoi An are from September to December when there are heavy daily showers and especially during October till December which happens to be the typhoon season, and there's also the risk of flooding. For more details check out the average temperature and rainfall.
Unfortunately, though Hoi An is one of the most popular towns in Vietnam, it has no airport or train station. The easiest way would be to take a flight from Hanoi or Ho Chi Minh City to Da Nang's airport (there are also a few international flights from various destinations in Asia) and from there take a taxi (about 45 minutes) or a shuttle bus. For a more budget-friendly option, take a train to Da Nang or take a bus straight to Hoi An but all of these options require much longer travel time. For more details about getting to Hoi An and getting around Hoi An.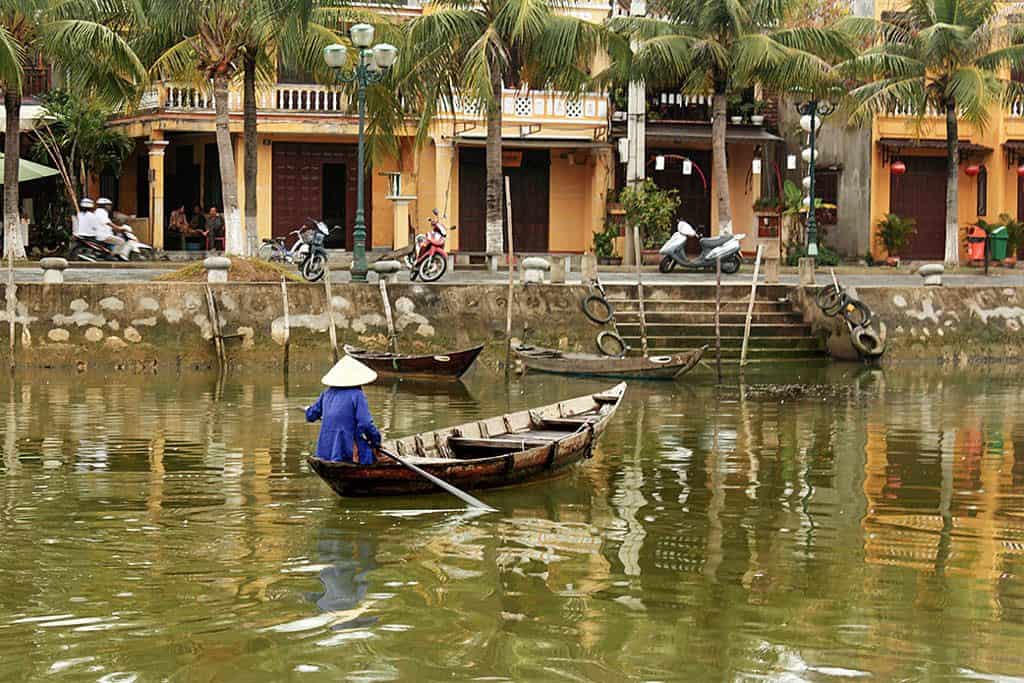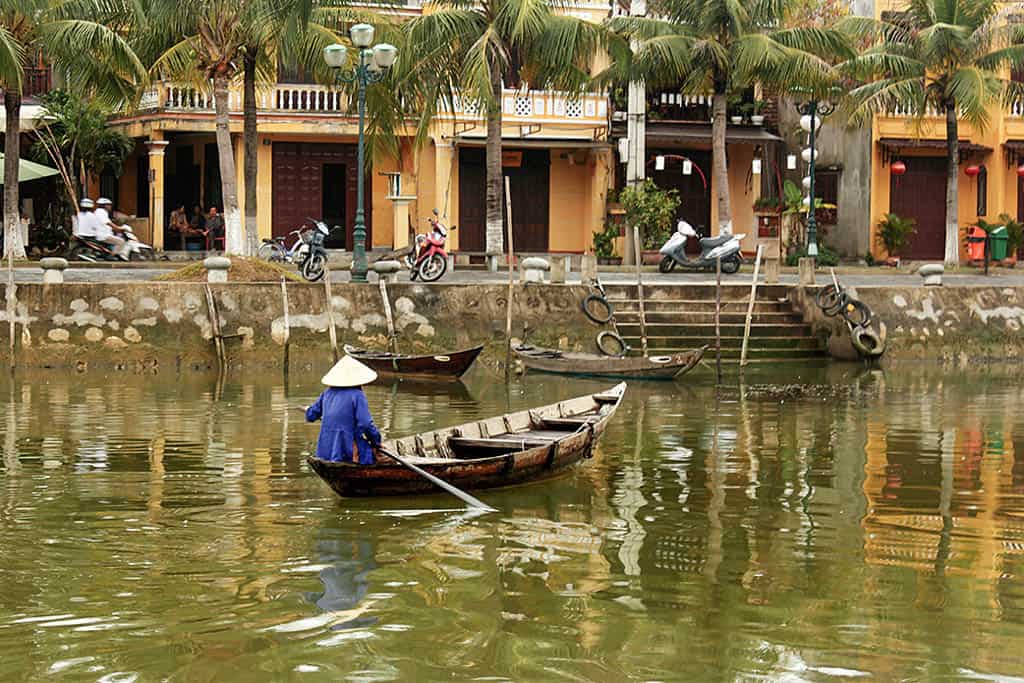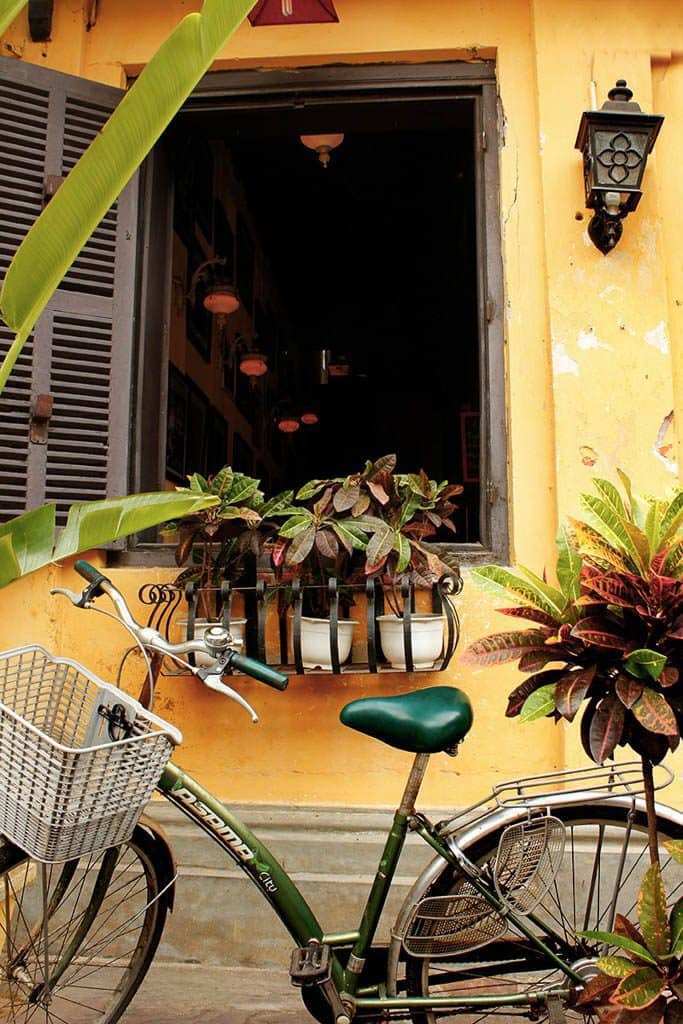 Hoi An Itinerary - Top Bucket List Items
Cultural Attractions for your Itinerary
Hoi An's history dates back to to the 15th century. For many centuries Hoi An was a flourishing trading port till the mouth of the river started accumulating sediment. This fact helped to preserve the architecture of the ancient city and granted it the status of a UNESCO World Heritage Site. There are more than 800 historic buildings that have been beautifully preserved and out of which there are 18 buildings that are open for visitors and require an admission fee (most of which is used to for the conservation efforts). Motorcycles and cars are not allowed in large parts of Hoi An's ancient town which is excellent for visitors.
Things to Do and See in Hoi An's Old Town
First of all, just strolling around the city's streets during the day and especially at night time is a MUST. Give yourself some time to truly explore this charming city by foot with all the colorful and unique buildings and of course the enchanting lanterns. As mentioned above, you need to buy a ticket in order to see the historic buildings of the old town although most times the tickets are only checked if you wish to enter these specific buildings and museums. It is a great opportunity to admire the mixture of local and foreign influences that are displayed in the architecture of the buildings in the Hoi An's ancient town.
Getting Lost in the Colourful Alleys
My favorite thing to do in old towns is grabbing my camera and get lost in the alleys, trying to find hidden gems. In Hoi An you are bound to discover many unique sights, amazing architecture, colorful buildings, interesting places to hang out for people watching and more. Seriously, I could have spent days just strolling around and hanging out in the small coffee shops.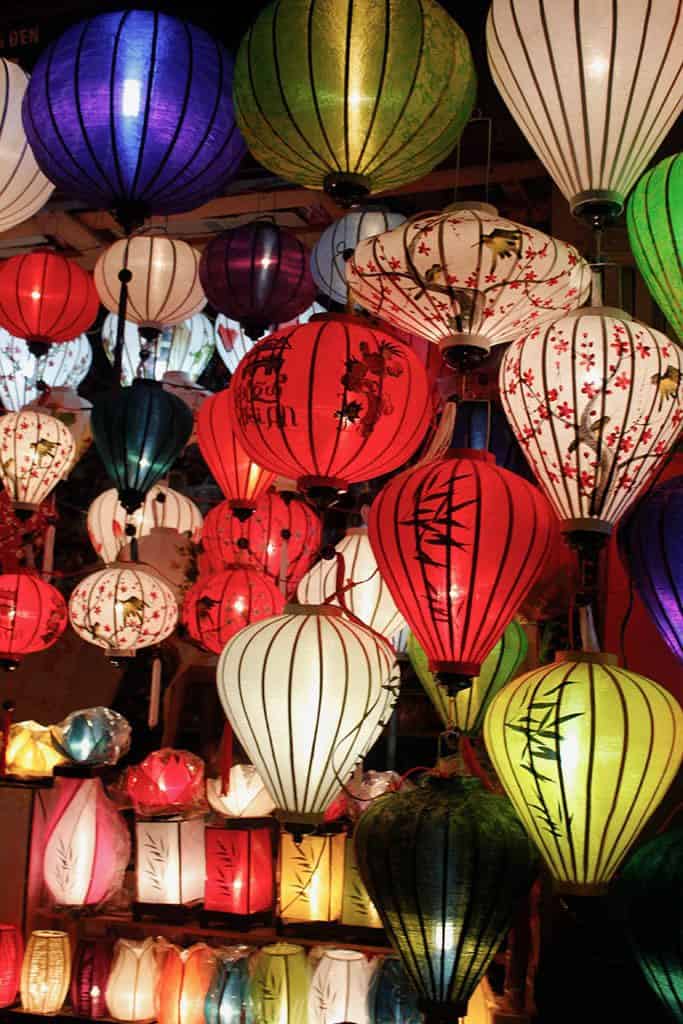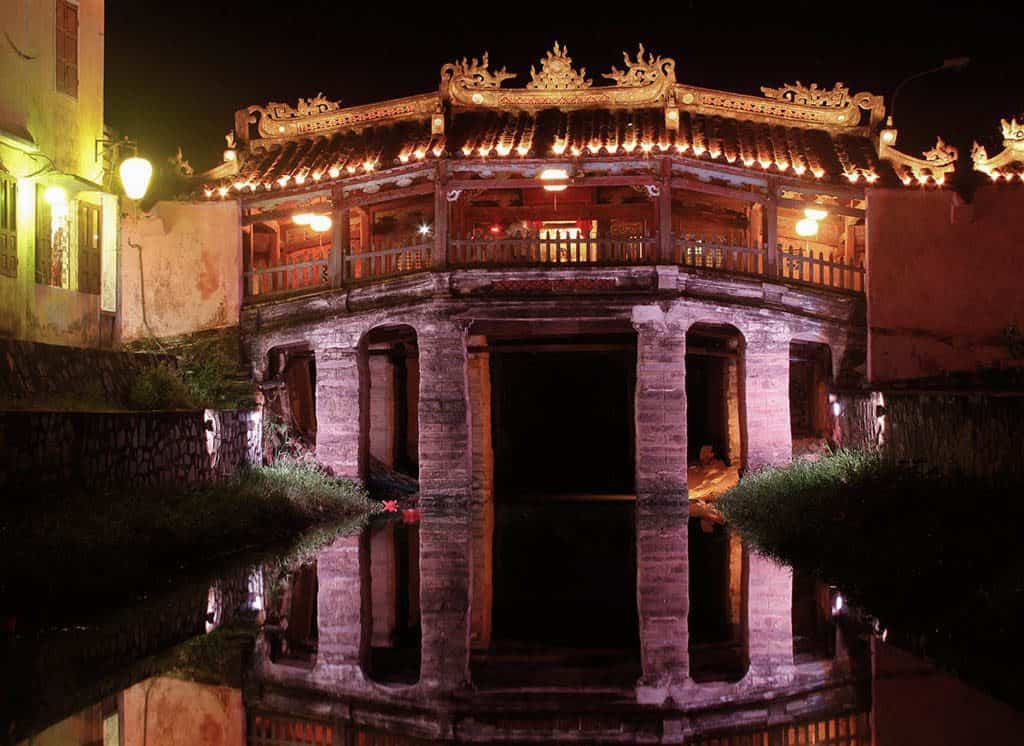 Visit some of the Assembly Halls and Ancient Houses
Cross the Japanese Bridge
The Japanese Bridge has to be part of your Hoi An bucket list. The bridge was built in the 1590s by the Japanese community to link them with the Chinese quarters across the river. It is the most famous tourist attractions in Hoi An and you should visit it both during the day when you can admire its intricate ornaments as well as at night time when many colors illuminate it. Crossing the bridge itself is free but sometimes you might be asked for a ticket since you need a ticket to enter the temple on its other side.
Attractions for your Foodie Bucket List
Find Out Why Hoi An is a Foodie's Paradise
Vietnamese cuisine is one of my favorites, so Vietnam was foodie heaven for me. Hoi An, in particular, is the perfect place to awake your taste buds and visit as many restaurants as you can. We had the best meals here and personally I couldn't get enough of the Banana Leaf Salad and the steamed fish in banana leaf. We preferred just finding great little eateries ourselves but you can always take a food tour here!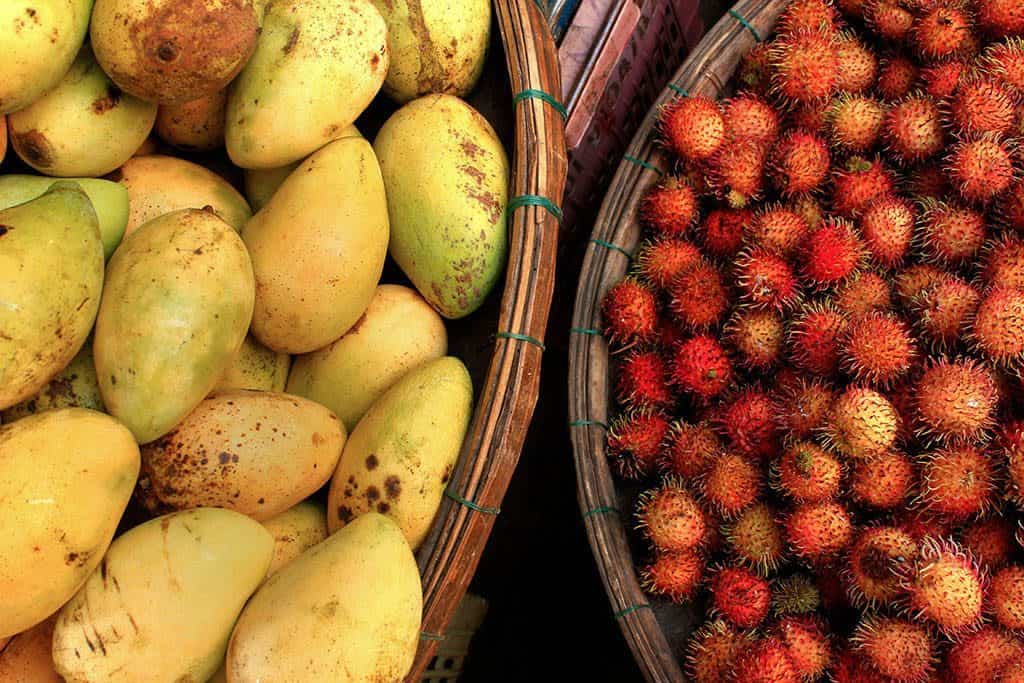 Explore the Local Coffee Culture
Unless Hoi An is your first destination in Vietnam, you've already discovered that Vietnamese are coffee lovers. Most people don't know that Vietnam is actually a significant player in the coffee production field and that coffee production has been a major source of income here since the 20th century. From the famous Vietnamese egg coffee to the traditional cold or hot brew that is served with condensed milk or cocnut milk, you'll have plenty of versions to choose from. There are charming coffee shops all over Hoi An, and it was fun taking a break from the hot and humid weather, sipping our iced Vietnamese coffees and watch the world go by for a while.
Get Lost in Hoi An's Markets
Hoi An's markets are wonderful so make sure to visit them! For photography lovers, early morning is the best time of course to visit the Central Market. I love markets, and while I was wandering around Hoi An's market, I was experiencing a sensory overload of the best kind. We are talking about millions of colors and smells, a variety of exotic fruit and vegetables and other delicacies I was curious about. I was trying to capture the local market scenery with my camera and maneuvering through the local shoppers and vendors while trying not to get run over by one of the hundreds of motorbikes. You can also find here some small kitchen utilities and other knick-knacks. I must confess I bought a few items (my cooking class included a tour of the market and the chef stopped at some of these shops) and they turned out to be a great purchase. At night it's time to cross the bridge to the enchanting night market with its colorful lanterns and many souvenir and jewelry stands. This market is quite touristy but fun to browse around.
When in Vietnam, one must take a cooking class and there's no better place to take a cooking class than Hoi An. There are so many cooking classes here to choose from so read the reviews and choose one that stands out. You can read about my cooking class here but try and take a course that also offers a guided tour of the markets. Ours also included a boat ride to the cooking school itself that was located in a beautiful garden on the banks of Hoi An's river.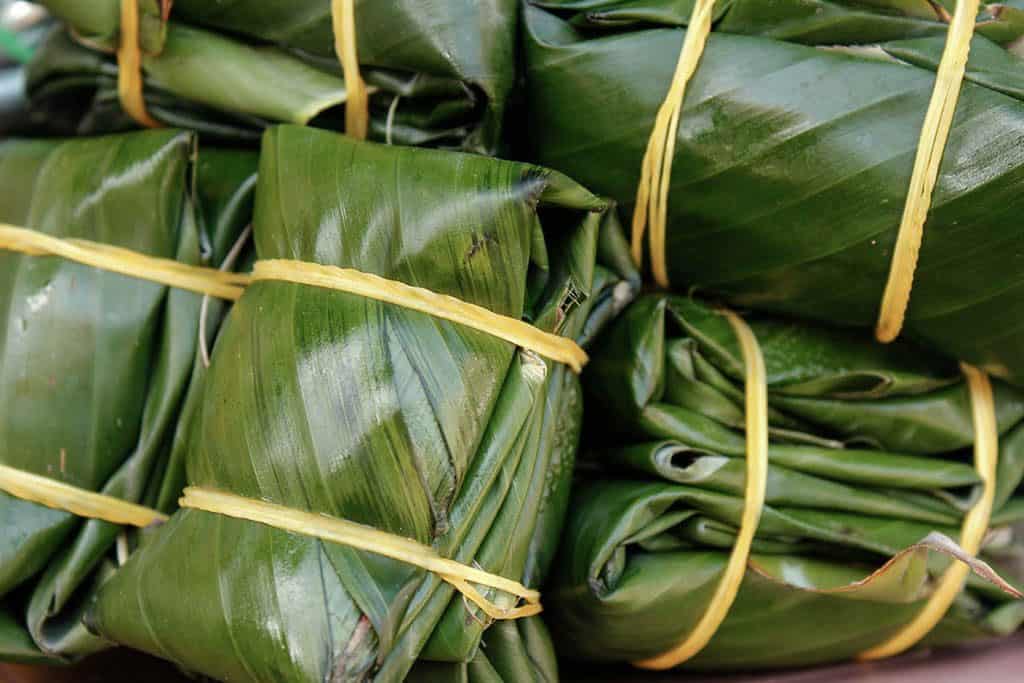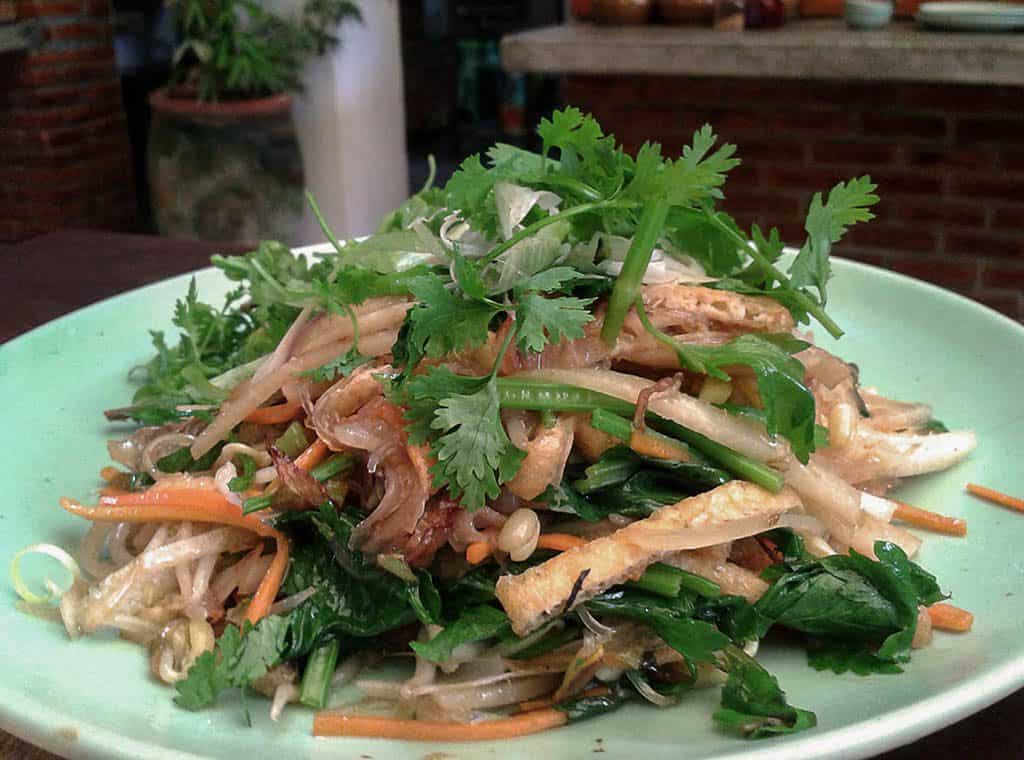 Bucket List Attractions for Nature Lovers
Explore Hoi An's Riverside
The Thu Bon River has had a very important role in Hoi An's history. In the past, Hoi An was a major trading port and a convenient stop for many trading ships since the Thu Bon River flowed into the East China Sea. In fact, the majority of the town's inhabitants are descendants of merchants who chose to stay in Hoi An. This has contributed greatly to the cultural heritage and development of Hoi An. Nowadays, walking along the riverside, you can see many charming houses and the pedestrian bridge is beautiful. However, the best way to explore the Thu Bon River and have a glimpse of daily life along the river is taking a boat ride. Many of the festivals in Hoi An take place along the river, and it is dotted by hundreds of charming floating lanterns, but even on an ordinary night, the sight of the riverside with the illuminated lanterns, is delightful.
Explore Hoi An's Countryside
The visit to the villages surrounding Hoi An gave us a different perspective of the area. Relatively speaking Hoi An is quite big and many people in Hoi An work in the tourism industry, however, to truly get the feel of the area you need to explore the surrounding villages. They are set in beautiful green scenery (photo ops anyone?), and it is so lovely to leave the city for some countryside fresh air, agricultural landscapes and the opportunity to mingle with the local population. Many tourists rent bicycles and explore the countryside by themselves. You can also go on a guided tour – a bicycle tour or a trekking tour (for the "bicycle challenged" like me), whatever suits you.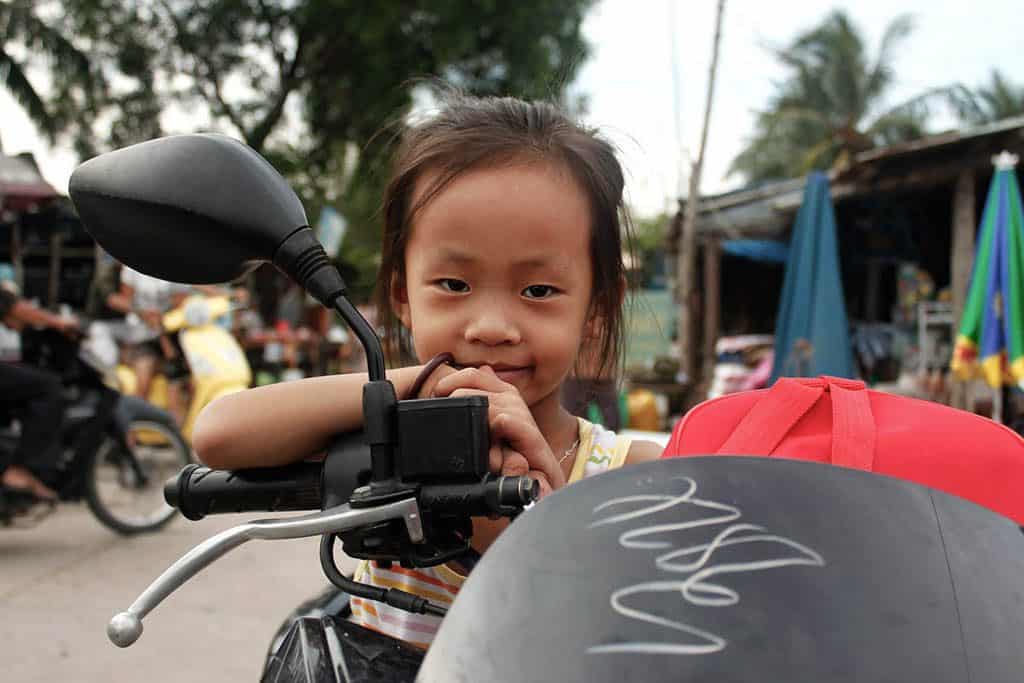 Additional Ideas for Your Itinerary
Buy yourself a Tailor-Made Outfit
Hoi An is known for its lanterns, charming ancient town, and its tailors. So if you've always wanted to buy yourself a tailor-made suit/outfit, you are in the right place. There are many tailors all around the city and we bought a few dresses that were well worth the low price.
I couldn't wait for my photography tour in the nearby fishing village (yes, had to wake up at 5 am again). The tour was quite a unique experience and we were so glad that we were the only tourists in that village. The guide was professional and helpful. However, it reminded me of why I do NOT like to take photo tours with too many people – a group of photographers congregating around young girls and old folks, almost elbowing one another to get the best picture. I preferred trying to find a different angle when possible. Nevertheless, I recommend this experience to anyone who likes photography, especially if you are a beginner – the location, organization and the photographer guiding it were all pretty good and professional. If you have a bit more experience and you can afford it, do yourself a favor and just take a guide to the local more unique and secluded spots around Hoi An.
Visit Tra Que Vegetable Village
I heard about this unique vegetable village after I'd already left, but you should definitely visit Tra Que if you can squeeze in your itinerary. This unique village is located only 3 km away from Hoi An's historical center and it is known for its organic vegetables. What started as a fishing village, became a well known agricultural empire. The plants are grown with no toxic or chemicals but instead, they use the river seaweed and algae as a natural fertilizer. Many restaurants in Hoi An buy their herbs and vegetables from this village, and you can come here by yourself or as part of a tour. You can take a cooking class here, eat in the restaurants or participate in various agricultural activities and learn more about the daily lives and farming methods of the villagers.
Again we did not try this activity ourselves since we had a limited time in Hoi An. However, for beach lovers, you can visit the nearby beaches such as An Bang Beach or Cua Dai Beach or even visit the Cham Islands.
Here are some quick tips for where to eat or grab a tasty coffee in Hoi An. For great Western-style breakfasts (and vegan choices) accompanied by delicious coffee, try Rosie's Cafe. Even coffee snobs won't have anything to complain about the coffee at The Espresso Station. For a variety of choices in a casual setting or hawker-style stalls, try Vy's Market Restaurant & Cooking School (my personal favorite was the banana blossoms salad). For a more upscale experience try the famous Morning Glory. And finally, for great Vietnamese food check out Streets that also holds a culinary training program for disadvantaged youth.
How Long to Stay in Hoi An and Day Trips Ideas
I really loved Hoi An. In my opinion, it's a mandatory item for any Vietnam bucket list. There's just something charming about Hoi An and for 2 days we did nothing but enjoy Hoi An's old town. strolling through the colorful streets, sitting in small cafes, watching the world go by, eating delicious breakfast, lunches, and dinners and exploring the local markets. Then, we started exploring the nearby villages and wished we had more time. So our advice? Plan to stay here for at least 3-5 days. If you run out of things to do you can take a day trip to My Son Temples (a UNESCO World Heritage Site) or visit Tam Thanh Mural Village. This quiet fishing village was totally transformed by a Korean-Vietnamese joint project and now its houses are covered with artistic murals that attract many tourists. And if you're lucky you might stay here in time to see the monthly lantern festival. If you're still not sure if Vietnam is the perfect destination for you, check out our top reasons for visiting Vietnam!
If you liked this post, don't forget to spread the love and share it!
You might enjoy these guides as well!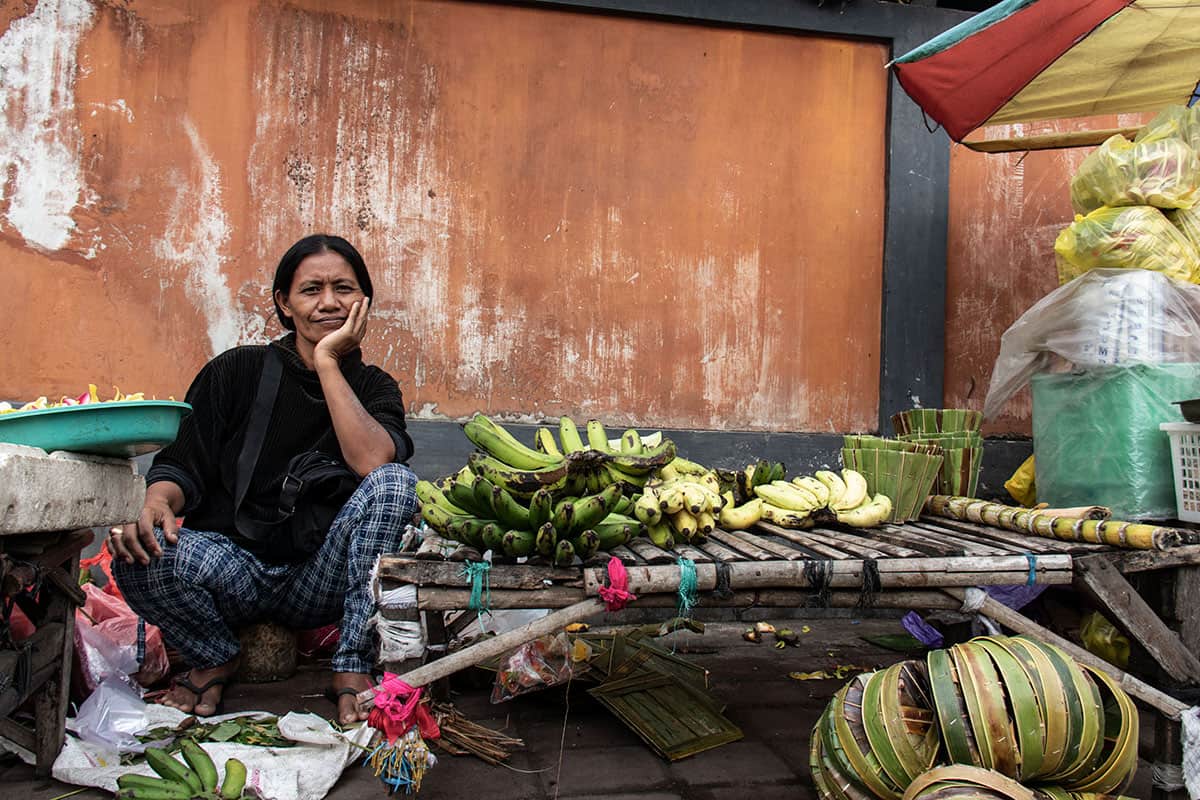 If you are looking to discover the secrept spots of Bali without groups of tourists around, read all about Sidemen in East Bali.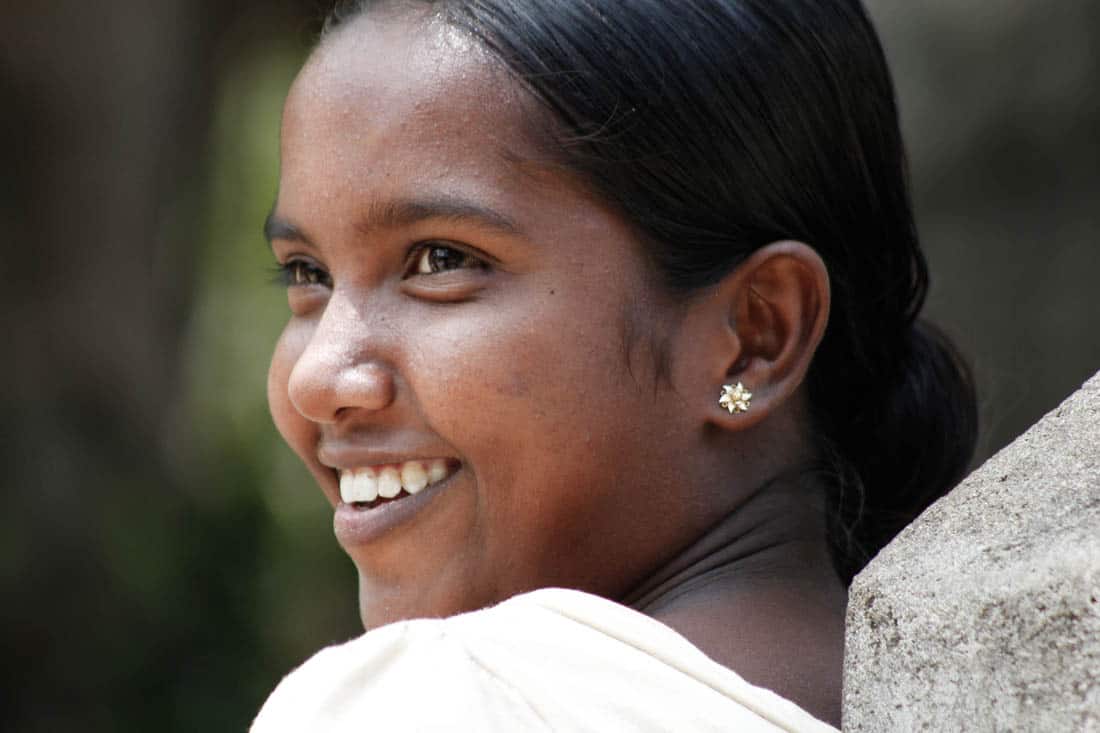 From the temples and animals to the views and the kind people, photography to inspire your next vacation.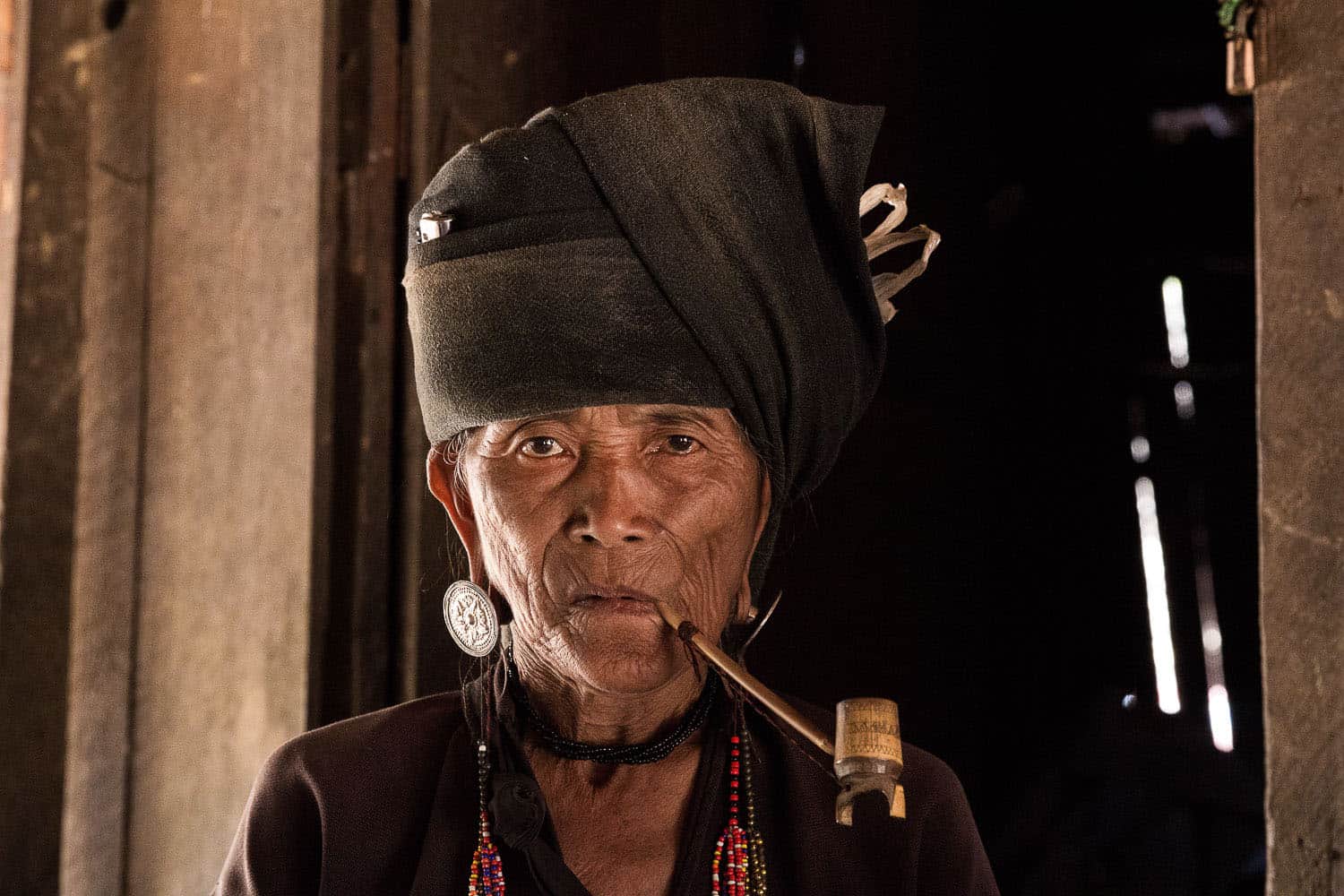 From small artisan workshops to the local hill tribes, if you love culture and photography you'll love our post!