Vietnam Bucket List - Tips for Your Perfect Itinerary
Gorgeous landscapes, ancient temples, rich history, fascinating culture and great food, who can ask for anything more? Unfortunately, I only had a short time, relatively speaking, to visit Vietnam but knew I'd like to explore the culture and food as much as possible. What a girl should do when there are so many top attractions with so little time? So here is a list for you for culture, history and photography lovers with a little taste of what Vietnam has to offer.
This post may contain affiliate links, which means we earn a small commission if you purchase from them (no extra costs to you!). For details check our disclaimer.
Our Favorite Things to See and Do in Vietnam
Northern Vietnam Highlights
Hanoi - Day Trips, Temples and Great Cuisine
The capital of Vietnam is a great starting point to ease your way into the country. Chaotic as hell with little sanctuaries of tranquility to escape the mayhem for a short while, it's a great city to explore the Vietnamese culture. What makes Hanoi so great is the mixture of Western and Eastern cultures that is reflected in the architecture as well as the food. You can visit the numerous temples and pagodas, check out some of the museums and the French colonial architecture in the city and take a walk around the lakes. Don't forget to spend some time at Hanoi's Old Quarter – a perfect place for shopping and mainly street photography. For the foodies among you, the city has a vibrant food scene (with French influences) and coffee culture that is worth exploring (don't forget to try the Vietnamese iced coffee in many of Hanoi's coffee shops). Hanoi is also a wonderful place from which you can explore the North of Vietnam and Halong Bay and there are many day tours to choose from if you wish to see the landscapes around the city.
Ninh Binh Landscapes and Tam Coc Caves
For the perfect day tour from Hanoi take a Tam Coc day trip and visit the gorgeous Ninh Binh province. Initially it wasn't on my Vietnam itinerary but just days before my trip, a friend insisted I had to visit this area and damn, she was right! Ninh Binh is full of beautiful scenic spots and on the way to Tam Coc caves we stopped at the beautiful Hoa Lu which was once the capital of ancient Vietnam. Tam Coc itself was a bit touristy but still well-worth the trip. The locals here learned how to row their boats with their feet and they do so very quickly. I couldn't get enough of the limestone cliffs towering above us while we were sitting in the boat that was making our way through the Ngo Dong river. Rice fields and agricultural land all around us, the locals were busy fishing, finally we arrived to the first cave and there was nothing but pitch darkness and the sound of water till we emerged to the daylight again, only to enter two more caves and finally arriving to a mini floating market (mainly locals who sell snacks and drinks to the tourists). On my next trip, I am planning to spend some more time here but even just a day trip to Ninh Binh and Tam Coc caves is a recommended experience since it is only 100 kilometers from Hanoi.
Halong Bay is one of the most beautiful places I have ever been to. Just waking up in the morning and drinking my coffee in the middle of this breath-taking scenery is an indescribable experience, not to mention having the chance to kayak in Halong Bay among the limestone karsts. There are many Halong Bay junk boats to choose from if your are looking for an overnight Halong Bay tour. However, I must confess our enjoyment was tainted a bit by the pollution and the smell of gasoline in the air. This top attraction still made it to my Vietnam bucket list; just know the cons and pros of one of the most famous attractions in Vietnam. You can read more about my Halong Bay overnight trip and decide for yourself.
Sapa Highlights - Rice Terraces and Hill Tribes
So you're wondering how to get to Sapa from Hanoi? It will take you a long time and it is going to involve a 8 hours ride in a train (or 6 hours with a bus) and a couple of hours of driving from the train station to the town itself. Doesn't sound appealing but keep on reading. The minute I arrived to Sapa, I had a flashback to my time in Guatemala. Something about the smell in the air, the lush green landscape and the local hill tribes who were dressed in their colorful traditional clothing. The town is nestled among rice terraces and the views are nothing short of spectacular. It is a dream for nature and culture lovers so bring your cameras but also some thick skin. Wherever you go you will be accompanied by local women who will try to sell you something. It can be very annoying but we got used to it and had our own tricks to make the experience more pleasant. You can go on day hikes around Sapa to the nearby villages or choose to book a home-stay at one of the villages. So should you go to Sapa? Check out my Sapa travel story if you want to learn more about the pros and the cons.
Central Vietnam Hightlights
Hoi An - Lanterns, Temples and a Cooking Class
I fell madly in love with Hoi An from the start. The colorful streets, great coffee shops and restaurants, the old town and Japanese bridge, the central market, the beautiful sunsets over the river, luxury hotels in really cheap prices, the fishing villages around it and so much more. And above all, at night time hundreds of Hoi An lanterns light up the city streets in various colors and you can't get enough of this gorgeous sight. You can read more about Hoi An's attractions (and check pictures of the town itself) in our Hoi An bucket list and learn for yourself why it is such a perfect city for photography lovers. It is also a great place to take a cooking class and if you fancy a laugh, you can read about mine here!
Hue Day Tour - For History Lovers
If you love history and temples, or just want to spend your day with numerous opportunities to take stunning photos for your Instagram feed (and had enough of the amazing Hoi An), take a day tour to Hue. You can visit the Imperial Citadel or explore the Thien Mu Pagoda and tombs in the area. Since it takes about 2-3 hours to get from Hoi An to Hue, you can also spend the night in the area but there are many Hue day tours you can choose from.
Southern Vietnam Hightlights
Ho Chi Minh City - History, Markets and the Mekong Delta
Ho Chi Minh City (formerly known as Saigon) was our last stop in Vietnam. There are many things to do in Ho Chi Minh City, and the history lovers among you really should put it on your Vietnam bucket list. There are so many interesting historic sites here such as the Cu Chi Tunnels, War Remnants Museum, the Independence Palace and more. For market lovers, check out Ben Thang Market and Binh Tay Market, some of the most well known Ho Chi Minh City markets. There are also a few impressive pagodas and temples you can visit such as the Cao Dai Temple or Mariamman Hindu Temple. And of course there are many tours to discover the famous Mekong Delta.
There are plenty Mekong Delta tours to choose from, don't skip it (if you are in the area)! Though touristy and annoying at times, you really do need to explore the Mekong Delta and feel for a minute as if you were transported to one of those old Vietnam War films. While sitting in my little boat I swear I could almost see the soldiers from Platoon and Apocalypse Now peeping at me from their hiding place in the thick jungle. Due to a tight schedule I could only take a day tour, but if I'd had more time, I would have spent 1-2 nights exploring the more authentic areas. As mentioned, the organized day tours to the Mekong are very touristy so be prepared. You can read more about my Mekong Delta adventures and decide for yourself.
Any Recommendations for the Best Beaches in Vietnam?
Though I haven't made it to any of the beaches, I would definitely check out some of Vietnam beaches on my next trip. If you are short on time you can go to Da Nang area (where you can also check the Golden Hand Bridge) or An Bang which are very close to Hoi An. If you crave an island getaway (and have the time and money), check out the Con Dao Islands. If you are the active type and looking for the perfect beach for water sports, check out this guide to Mui Ne. There are many more beaches to choose from so check out this list of Vietnam's best beaches if you want more information.
What to Put On Your VIetnam Bucket List On a Tight Schedule?
In an ideal world we'd have enough time and money for a perfect Vietnam itinerary that shall include every attraction we can think of, but life is all about compromises. Lucky for us there are so many domestic flights in the long and narrow Vietnam that if you have the money, you can save a lot of time by finding great domestic deals. However, if you are reading this list but can't fit all of these attractions into your schedule choose a few, depending on your interests and budget.
For nature and culture lovers and photographers at heart I would concentrate on Northern Vietnam and add the Central Area around Hoi An if you can squeeze it in.
For the history enthusiasts who want to learn more about the complicated history of Vietnam, start with Hanoi and Ho Chi Minh City and depending on your schedule, visit the Central Area around Hoi An.
If you are all about fun and games, you must visit Hoi An and the beaches.
Finally, just to save you some time, here is a great guide for your different options for getting around Vietnam plus some tips to make your life easier!
So have fun and safe travels and eat some Nom Hua Chuoi (salad made from banana blossoms) for me, will you?
Don't forget to save it for later!
Check out our other Asian Travel Guides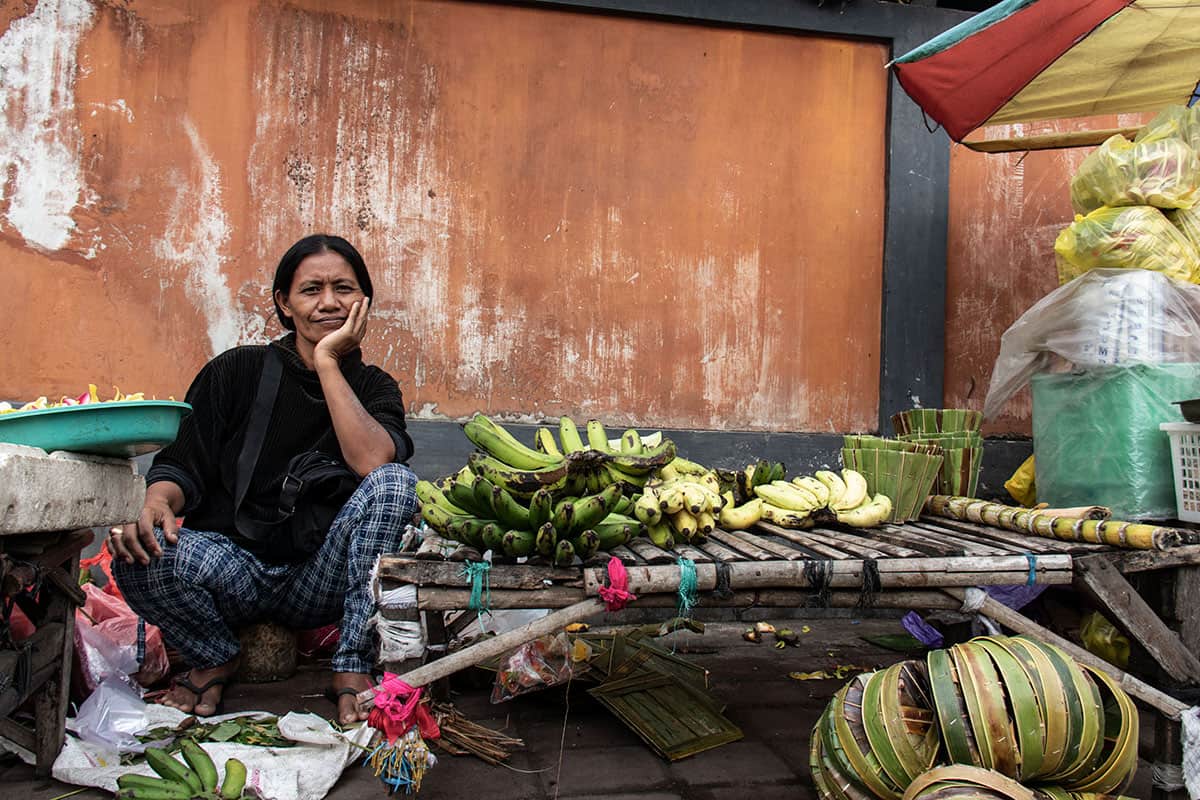 If you are looking to discover the secrept spots of Bali without groups of tourists around, read all about Sidemen in East Bali.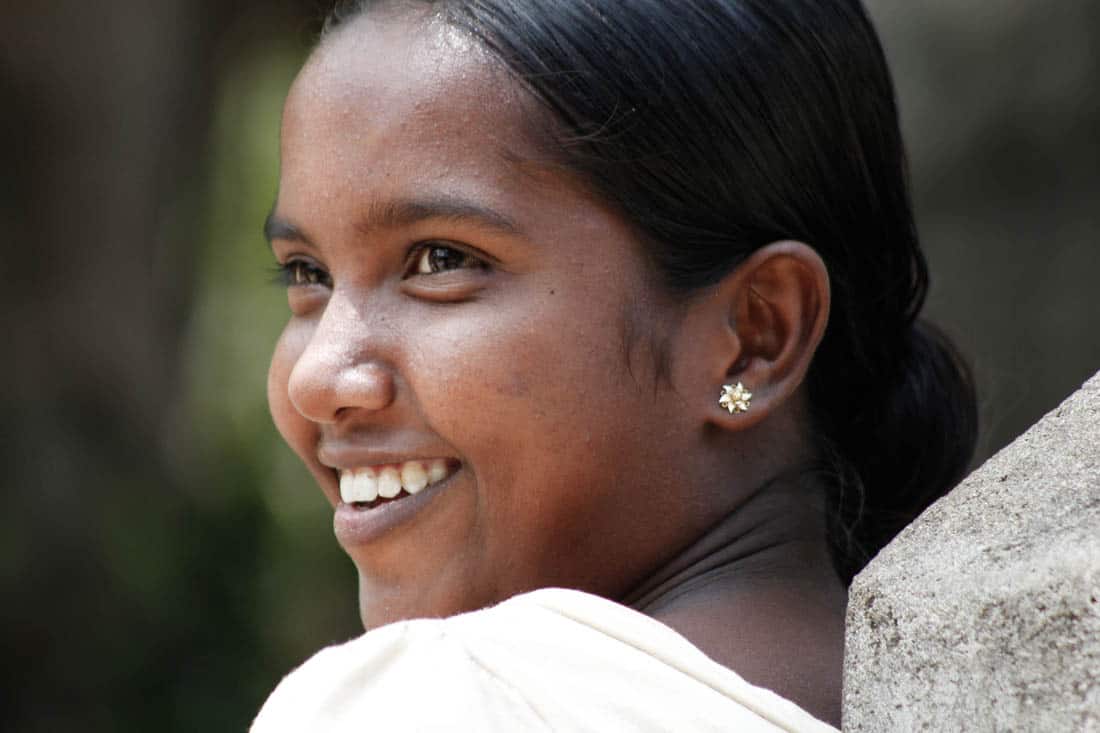 From the temples and animals to the views and the kind people, photography to inspire your next vacation.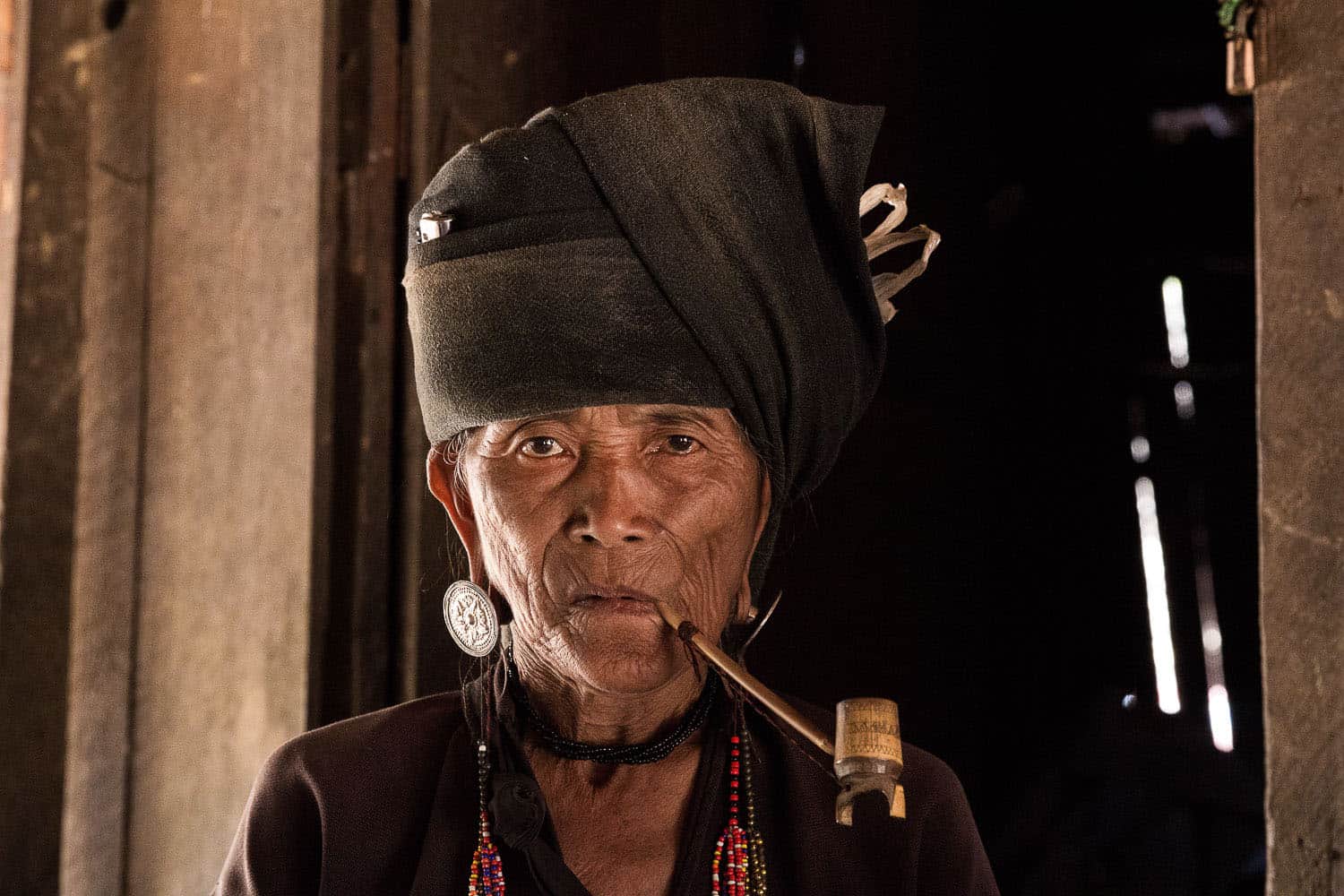 From small artisan workshops to the local hill tribes, if you love culture and photography you'll love our post!