Hello friends from Halong Bay,
Halong Bay is a gorgeous bay with emerald water dotted by thousands of limestone islets covered by evergreen rain-forests. It is about a 3-4 hours drive from Hanoi. Most people buy a tour-package for 2-3 nights on a local boat – so they could wake up early and have their morning coffee in this beautiful scenery. We purchased a package for 2 nights in advance on a boat that had gotten good-enough reviews. Unfortunately our experience was less than perfect. Let's start with the fact that the pictures on their website were much nicer than in reality. Never mind, it was nice enough.
The first hour on the boat went as follows:
The two excited tourists (meaning us): Can we put some stuff in the safe deposit box at the reception please?
The bored receptionist: "No, sorry no safe".
The two confused tourists (again us): "But we emailed in advance and asked specifically that question…"
The smiling receptionist: "Sorry"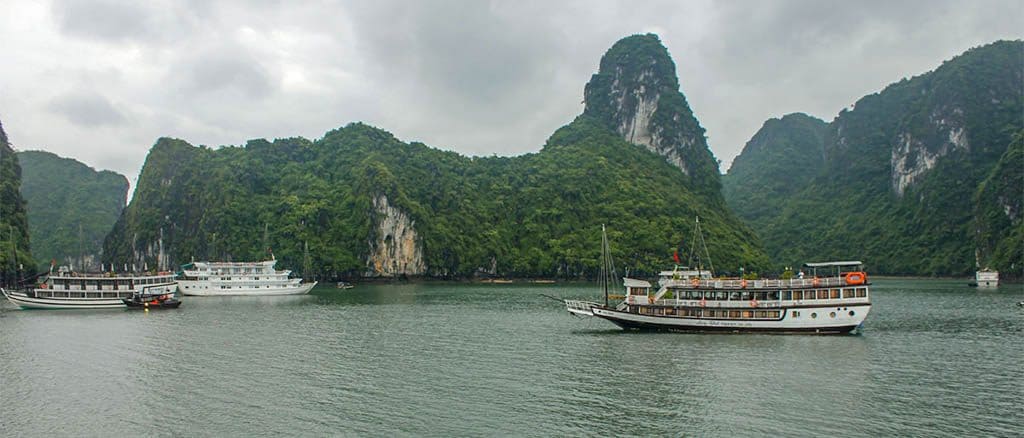 That was only the beginning of finding out that half of what was promised to us was well… inaccurate…
No Wi-Fi on the ship… SORRY… but the website specifically mentions Wi-Fi… SORRY.
We chose to drown our sorrow-disappointment-confusion with FOOD! What about those tasty meals that were promised you ask?
First on our itinerary: Lunch– made especially by the renowned chef of the ship, educated and trained in the best restaurants in France.
First Course: Vegetable soup (with small bits of some unrecognizable meat floating in it).
Second Course: Glazed pork.
Third Course: Vietnamese spring rolls filled with chicken and…PORK.
By now our generous hosts (and I'm not cynical at all this time – they were extremely nice) got the idea that there was something wrong with their guests and once they got the concept of no pork (Daphna and myself) or seafood (just Daphna – man, she is high-maintenance) they brought us fried rice dumplings with shrimp which were made especially for us. For me it was fine but Daphna doesn't eat seafood…. "Hey" I told her (optimistic as always) "It's great for your diet!"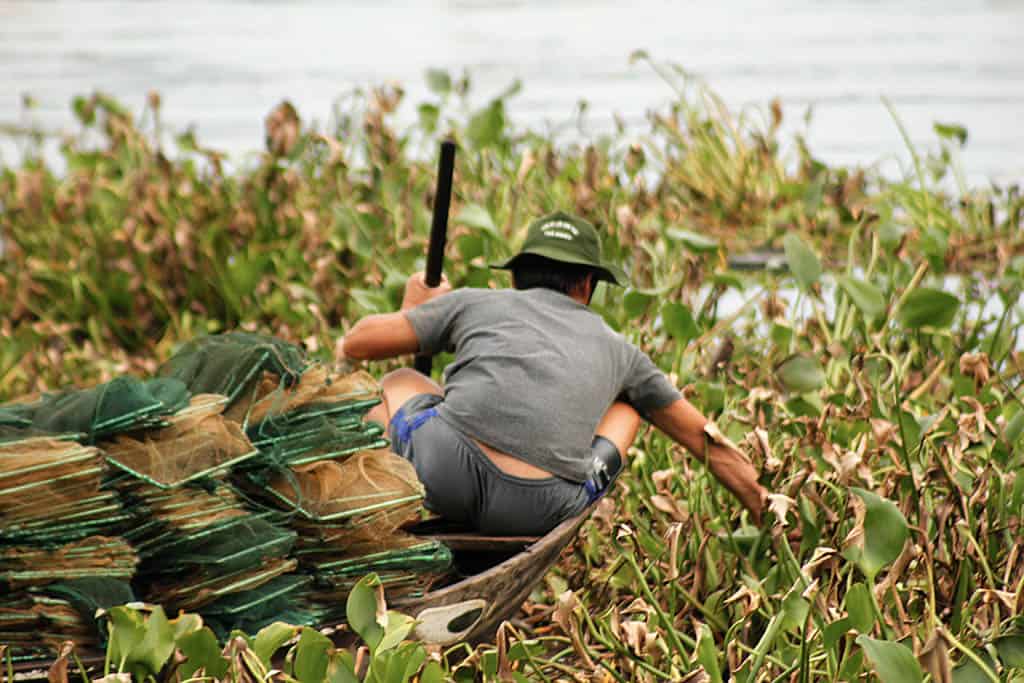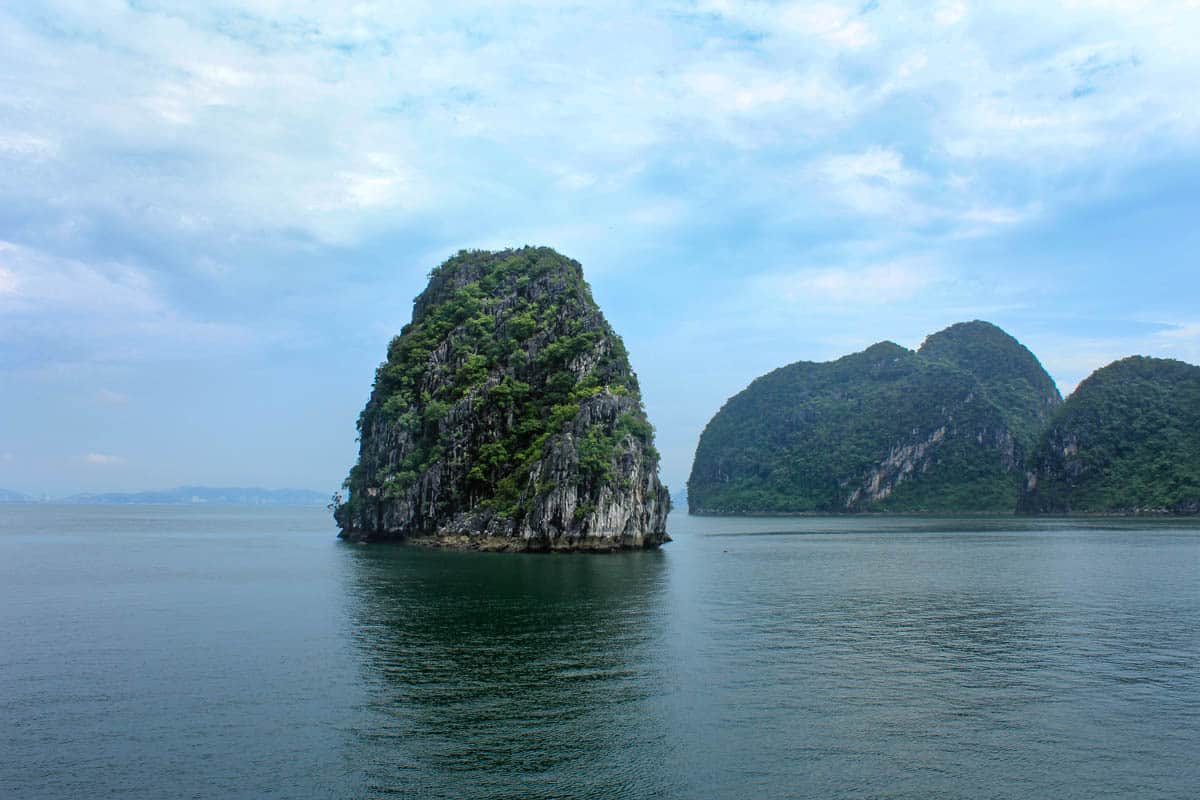 Initially we had planned to snack on the fruit platter that was to wait for us due to our early booking at the "specially for YOU price" but the couple of apples and the orange that clearly had seen better days, were not that appealing, especially after cutting the apple and finding the most amazing worm waiting specially for US (true story – I swear).
You get the picture… No wonder we lost a few kilos on this trip….
On the first day we went to the most amazing Surprising Cave. It was a great surprise indeed. Especially the colorful artificial lights, the natural statue which resembled a certain-male-part that took us all by surprise and the giant rock which resembled a turtle. Very surprising indeed. The most surprising part for me was the penguin/whale-shaped trash bins that you could find everywhere and clearly fit so wonderfully in the cave's natural décor (this time I am cynical guys… come on WAKE UP!), indeed it contributed to the theme of the day: "surprising" especially after we couldn't find a single trash-bin in Hanoi. The trip ended with our guide disappearing and reappearing mysteriously behind the last curve screaming SURPRISE SURPRISE SURPRISE, while laughing hysterically. Oh, those darn surprising Vietnamese.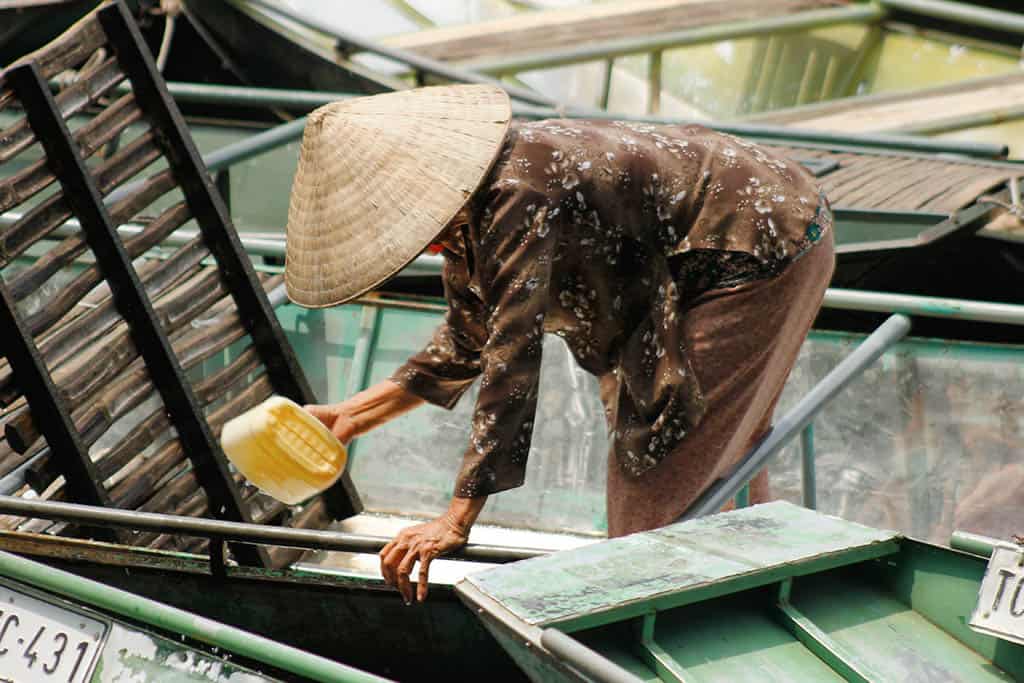 Next on the itinerary for the day – the beach! It might have been tempting, however we have already seen all the rubbish floating next to it just outside of the "secured zone" marked by the sea floaters…. but it was a chance for me to take some pictures of the locals.
On the second day we went kayaking in one of the bays. This time it was indeed amazing! So beautiful and peaceful that I can't think of anyone that wouldn't have enjoyed this stunning experience. We were kayaking through a couple of bays in the crystal clear water while gazing up at the cliffs , listening to the birds and the occasional shout of one of the other tourists.
All and all we had a great time! In spite of the delicate not-so-tempting smell of gasoline in the air (too many boats whose condition and maintenance are less than perfect I assume), the occasional floating rubbish and the less-than-expected conditions on our boat, I would recommend Halong Bay to anyone who visits Vietnam as long as he is up for the challenge of sleeping on the boat (ours was one of the up-scale boats though there were a few boats that looked really remarkable if you can afford them).
Have yourselves an ESPECIALLY good night
Maya
For more Travel Stories check my adventures in Sapa, Hoi An, the Mekong Delta or Hanoi! and check our Vietnam bucket list to help you plan your perfect itinerary.
Don't forget to spread the love...
You might enjoy some of our other guides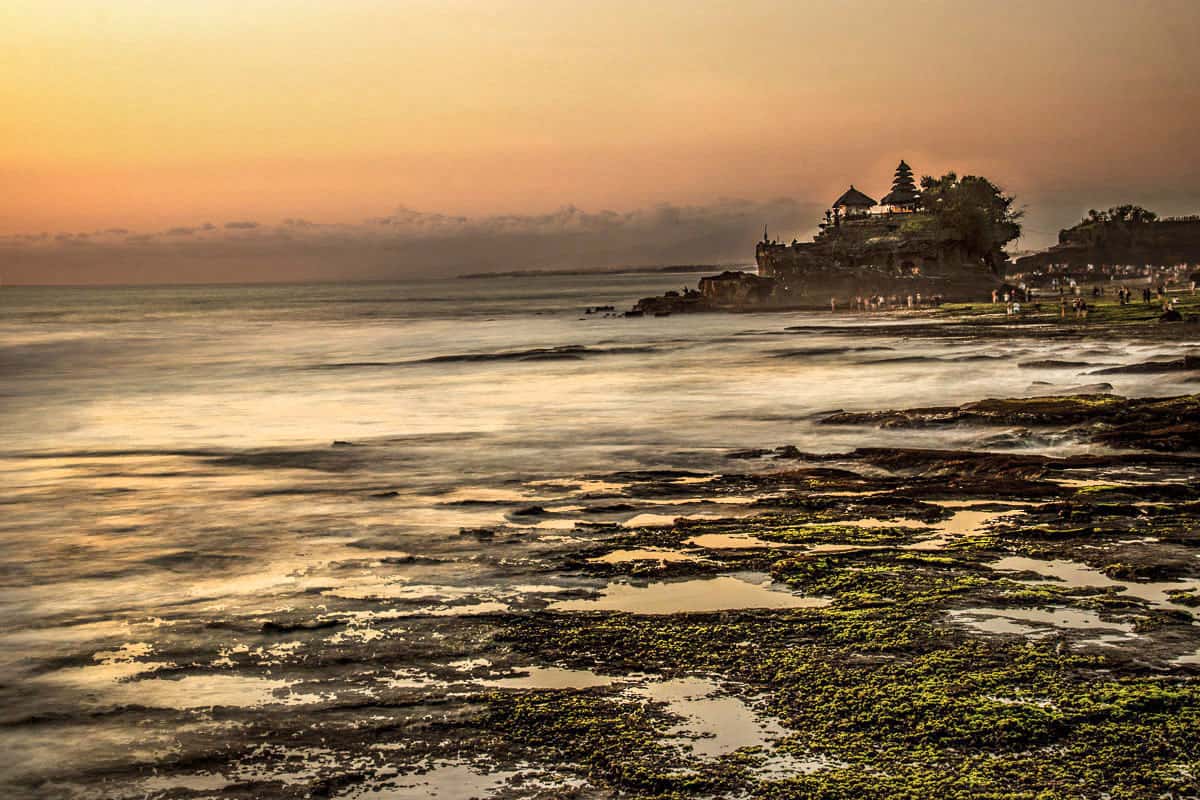 If you're looking for the perfect Bali itinerary, check out our post which offers a mixture of popular and off the beaten path attractions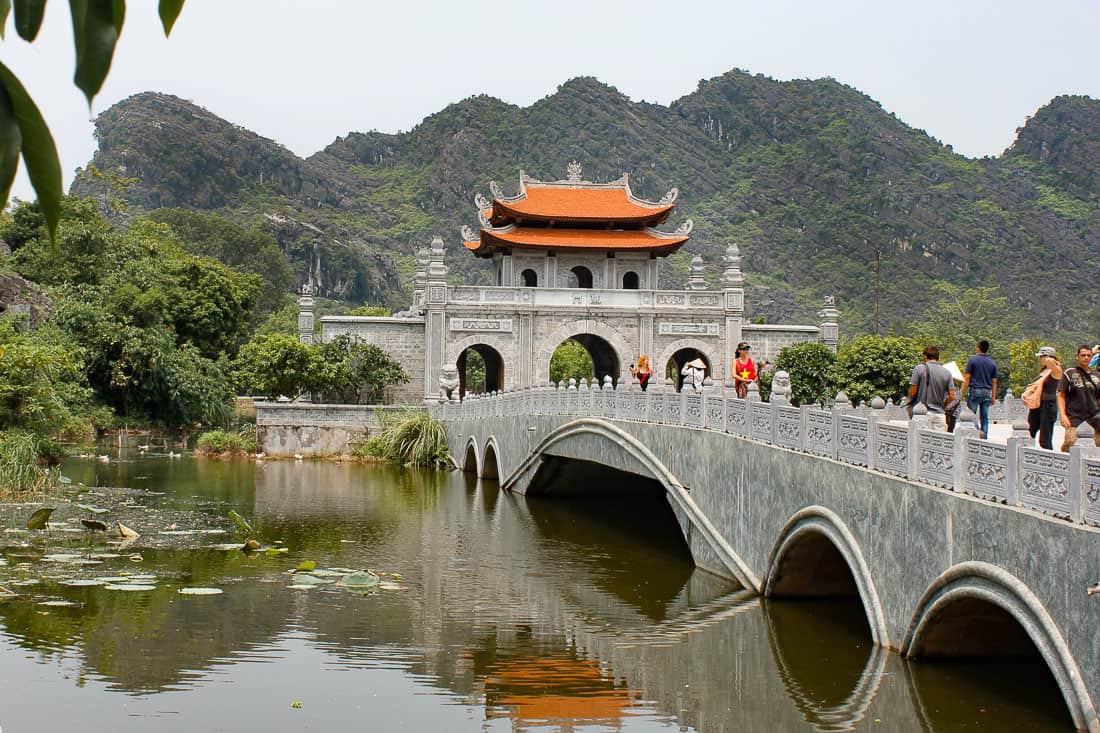 If you are looking to discover the best of Vietnam, don't forget to check our post which lists the b est highlights from North to south
From watching the sunrise rise above the ancient temples to visiting the local artisans, we've listed the things tro do in Bagan